They say cricket is a gentleman's game and yet it is a fool's idealism to admit that any game can be played without a paroxysm of overwhelming emotions. With the searing heat above one's head and the roar of countless fans in the stands and their homes, cricket is a game where emotions flow very high.
Every single individual is different and has their own way of expressing emotions on the pitch. A few of them like to hide every single feeling with a broad smile while a few choose to wear their heart on their sleeves. The most expressive cricketers of all stem from Australia given their brutal antiquity in cricket.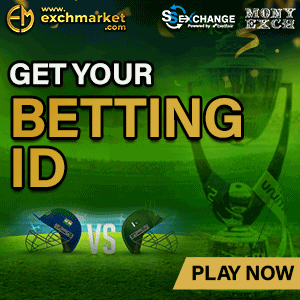 They say that if you are playing Down Under, you will first have to win the war of words before you can win against the formidable Australians. It is not easy to brave the sledging that goes on if you are up against the Australians. However, sledging and anger are two different things and in this story, we will look at five Australian cricketers who have been exceptionally livid. Sledging probably took its place in due course but their anger was clearly palpable for others to be intimidated.
Let's all dive deeper into the darker side of five Australians who could barely keep their anger in check.
David Warner
Everyone is well aware of the Sandpapergate scandal and Warner's infamous involvement with it. Sadly, that was not the only darkest part of Warner's life. He is one of the gifted batsmen of the game but his temper at times can be a real bugaboo not only for his career but also for the others around him. He divulged his short-temper against the Tasmanian fast bowler, Brett Geeves with a volley of livid tweets. He was also banned by Cricket Australia for allegedly pummeling Joe Root in a bar after a Champions Trophy match in 2013. His notorious involvements in on-field altercations with Thami Tsolekile, Jonathan Trot, Varun Aaron and Quinton De Kock are other dark highlights of Warner's glittering antiquity.
Andrew Symonds
Even before Indians got deeply accustomed to the dark side of Symonds in 2008, he had his own hedonistic stint in 2005 that witnessed him being axed by Cricket Australia for consumption of alcohol before a match. The Monkeygate scandal proved to a new low for Symonds which was ensued by missing out on a team meeting for fishing, getting involved in a bar fisticuff, hurled expletives at Brendon Mc Cullum on a radio interview and hammered a fan on the pitch. Sadly, the third strike for his career came when he fell out with his friend, Michael Clarke.
Matthew Hayden
Call him a big bull or a beast, whatever you want to, Haydos was one of the most intimidating openers cricket has ever seen. Known for those mind-bending walks down the pitch followed by those perfect and inexorable humongous strikes, Hayden had absolutely zero regard for diplomacy. However, accept it or not, his temper was always on the shorter side. Indians are well aware of the Parthiv Patel incident where Hayden threatened to punch him in the face. In a first-class match between Australian players, Hayden was seen walking up to McGrath to say something that infuriated the fast bowler and in turn resulted in an ugly push of the beast. When Shoaib Akhtar knocked his ribs over inside out and finally managed to remove him coming round the wicket, he made his anger very clear with the umpire as he believed that the ball landed outside off-stump. Maybe after retirement, he now dabbles in poetry and pottery but his on-field persona was not a welcome spectacle to behold.
Dennis Lillee
One of the most formidable and fearsome Australian fast bowlers, Dennis Lillee used to be a terrorizer on the field. He had countless incidents that took place only because of his rage. His spat with Imran Khan was absolutely delightful that saw him clapping and hopping around to mock Imran's brutal fast bowling. However, later in the match, an angry Lillee would mop up the Pakistani batting order claiming 5 for 18. In the 1975 Ashes when Dickie Bird didn't agree with his decision that the ball seemed out of shape and his captain wanted to complete the over, Lillee chose to bowl off-spin instead of his fiery brand of pace. He was not a big fan of Kim Hughes as a captain and when the latter didn't want to modulate the field according to Lillee's requirements, he expressed his anger and frustration very clearly on the field and followed it up with a menacing delivery that sent the batter's leg-stump for a walk down the proverbial mile. Lillee wanted to use an aluminum bat emulating the likes of baseball batters in the USA. Sadly for him, Mike Brearley and his own captain, Greg Chappell insisted that he shouldn't be using it. Lillee wasn't pretty happy about this decision and hurled the bat a whopping 40 yards away with his single-arm throw. The last incident in the list is a particularly unsavoury one as he went on to kick Javed Miandad for crossing his line while trying to run. Miandad raised his bat and hurled at him only to be separated by the players and the umpires.
Brett Lee
He was not someone to show anger via his words but what followed with the cherry in his hand ranging between 150 to 160 kmph was more than menacing and life-threatening for the batters at the other end. There was an indent when Gillespie dispatched him for a six in a friendly and Lee hammered Gillespie's ribs with a bullet-esque short ball that took out the Australian fast bowler for a good deal of time. Lee never knew any mercy whenever he was coming to bowl. The smile beneath which he perfectly concealed those minatory beamers was the smile of a killer.