The Indian fans were left with a sour taste in their mouth after India suffered a humiliating shellacking against the likes of the World Test champions New Zealand in the recently-concluded WTC finale.
Despite most of the match being washed away by rain, the Indian batsmen failed to hold on to their sails on the last day and the Black Caps bowling unit run roughshod over the fragile Indian batting-line up to set a modest target for their batters.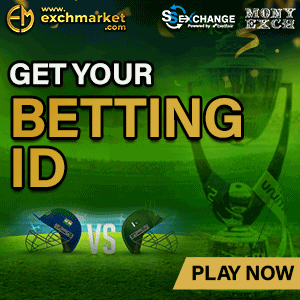 Call it fortunate or unfortunate, Team India will have an early chance to redeem themselves as they are lined up to play a 5-match Test series against England in the latter's den.
A lot of speculations have already been doing the rounds regarding the probable upshot and most of them are concerned about India's vulnerable middle-order batting against a primed English attack spearheaded by swing sultan, James Anderson.
However, this rivalry has not really been askew in its glittering history despite England being one of the forefathers of the game. India used to be on the backfoot in their initial days of Test cricket but have come ablaze in the last twenty years, leveling out a lot of odds to rise as one of the most powerhouses of cricket.
In today's story, we will talk about five of India's most comprehensive victories against England in Test cricket which may act as an impetus for the fans to roar even louder for the Indian tigers all set to take on the Three Lions.
India victorious by an innings and 75 runs, 16th December 2016, Chennai
This Test match was a bit of a radical match-up between these two sides as both the teams were extraordinary in the first innings while Ravindra Jadeja dismantled the English army by bits and pieces in the second innings.
Batting first, England managed to post a staggering 477 runs, thanks to a rollicking display from Joe Root and Moeen Ali. Jonny Bairstow also chimed in with a brief and impressive cameo before the Indians managed to pull back some steam by a bout of few quick wickets. However, the English batters were simply not finished and another herculean partnership in the end between Liam Dawson and Adil Rashid stabilized the mast of an otherwise shaky English ship.
Ravindra Jadeja was the pick of the Indian bowling lot with three wickets. The Indian batters were off to a phenomenal start, thanks to a solid blitzkrieg by KL Rahul and Parthiv Patel. Rahul missed his double-century by a whisker as he holed out to Buttler in the ball of Rashid.
However, the main attraction of the game was still to come as Karun Nair blew away the English army in the blink of an eye. He whacked a staggering 303 from 381 deliveries. Ravichandran Ashwin and Ravindra Jadeja gave him the perfect partnership as both of them struck late fifties to keep themselves buoyed. India posted a monumental 759 for 7 in the first innings, securing a comprehensive lead of 282 runs.
What eventually seemed like a draw in the first place suddenly swung in India's favour as a magical Jadeja ripped through the English batting line-up with seven scalps. Alistair Cook and Keaton Jennings did post some initial resistance but they fizzled out way too fast for the English to get a grasp of what was unfolding around them. Nair was rightly adjudged as the man of the match as England crumbled for a paltry 207 runs in the second innings.
India victorious by 279 runs, 19th June 1986, Leeds
This victory at Leeds was one of the remarkable wins chronicled by India away from home. India batted first and managed to pile up a total of 272 in the first innings.
Useful cameos from Sunil Gavaskar, Kris Srikkanth, Ravi Shastri, Dilip Vengsarkar, Chandrakant Pandit, Madan Lal and Kiran More helped India to achieve the respectable total in the first innings. Dilip Vengsarkar spearheaded the Indian batting unit by drafting a brilliant 61 from 153 balls.
Graham Dilley and Derek Pringle managed to be the pick of the South African slew with three wickets each. They were perfectly supported by John Lever, John Emburey and Graham Gooch.
A total that apparently seemed pretty modest turned into a nightmare for the English batters as Roger Binny tore through the English attack with an extraordinary fiver and was perfectly supported by Madan Lal who claimed three crucial wickets. England was bundled out for 102 in the first innings as India went into their second innings with a lead of 170 runs.
Much to the joys of England, the Indian batting line-up faltered like a house of cards in the second innings. Dilip Vengsarkar blasted a blistering century that stood as the highlight of the innings with decent knocks from Kapil Dev, Roger Binny and Madan Lal. India was bundled out for 237 and that took the lead to 409 runs. John Lever and Derek Pringle were the picks of the English slew with four wickets each.
Chasing 410 to win, the English batters seemed to be in a hurry to return back to the pavilion as they set an infamous procession to the stands. Maninder Singh, Roger Binny and Kapil Dev broke the spine of the English batting line-up. Mike Gatting outshined the other batters with the highest score of 31. Chris Smith did get a start but Shastri forced him to hole out to More behind the stumps. England crumbled down within just 128 runs. Vengsarkar walked away with the man of the match award as India won by 279 runs.
India victorious by 317 runs, 13th February 2021, Chennai
This victory for India is still afresh as the English force was yanked down by the scruff of their neck, thanks to Rohit Sharma and Ravichandran Ashwin. India chose to bat first and was shortly face to face with three early setbacks with Gill, Pujara and Kohli back to the pavilion in very little time. Rahane and Rishabh Pant chimed in with concrete cameos to help India fight back. However, the man of the hour was Rohit Sharma who stitched together an incredible 161 from just 231 deliveries. Once Pant was dismissed, there was no hope for the tail to continue with their resistance. India was bowled out for 329 in the first innings. Moeen Ali stood out with extraordinary bowing figures and four crucial wickets.
England was left reeling in chagrin and agony, thanks to some extraordinary bowling by Ravichandran Ashwin. He pulled off a brilliant fiver to deny England any glory. Ben Foakes seemed to be the lone warrior, thanks to a persistent 42 that helped England salvage some respect as they were skittled out for 134.
However, India couldn't really produce a decent start in the second innings as they kept on losing wickets at a regular interval. Virat Kohli played a crucial knock of 62 to arrest the tailspin while it was Ashwin who defied the English might to chronicle a remarkable century. He played a scintillating inning of 106 that got special support in the end from Mohammad Siraj.
India was dismissed for 286 with Jack Leach and Moeen Ali destroying the Indian batting line-up with a four-fer each. In order to win the match, England needed 482 runs in the second innings.
Unfortunately, Axar Patel didn't let them breathe as he strangulated the English force by their very neck, picking up an impressive five-fer, shredding the English line-up within just 164 runs. Ashwin provided him ample support with three crucial wickets to snuff out the English hopes of any magical comeback. It was the off-spinner who was given the man of the match award for his fiver and a brilliant century while India won the game by a crushing 317 runs.
India victorious by 10 wickets, 3rd December 2001, Mohali
This was an exciting phase of journey for the Indian cricket team as they were undergoing a paradigm shift at that point in time. Coming out from one of the darkest phases in India's chequered antiquity, Team India was embracing youth. England in India at that point in time seemed extremely challenging a series for the greenhorns. It was at Mohali where India was playing their first Test of the series. Batting first, England came an early cropper when Tinu Yohanan got rid of the dangerous Mark Butcher.
However, their captain, Naseer Hussain and Marcus Trescothick came together to apply the initial daub of overhaul. Youngster, Yohanan struck again, prising out the crucial scalp of Trescothick as he kissed the southpaw's timbre.
Graham Thorpe and Naseer Hussain stitched another painstaking partnership to propel England to a respective score and a driver's seat. However, all of these calculations came to an abrupt halt as soon as another young fast bowler, Iqbal Siddiqui removed Thorpe. The dance of death for the English army began way too soon with Kumble and Harbhajan teeming them with one explosion after the other. England was bundled out for 238 from a 200 for 3 at one point in time. The Turbanator claimed an all-important fiver.
India would remember this Test match for a couple of more reasons. Deep Dasgupta struck his maiden and solitary ton for India. He was aptly supported by Anil Kumble, Rahul Dravid, Sachin Tendulkar, Saurav Ganguly, VVS Laxman and Sanjay Bangar. In fact, Iqbal Siddiqui played out a decent cameo at the end that helped India to secure a total of 469. Richard Dawson and Matthew Hoggard shared 7 wickets between them to remove every last bit of Indian resistance.
The second innings for England turned out into another fiasco as Anil Kumble tore down through the middle order with 6 wickets and Harbhajan claimed a couple too. Being dismissed for a paltry 235, India was given a target of just 5 runs to be scored.
In order to taunt England even further, Ganguly sent Iqbal Siddiqui to the crease and the number 10 batsman hammered a boundary in the very second ball to claim an emphatic 10-wicket victory over England.
India victorious by 10 wickets, 24th February 2021, Ahmadabad
This was one of the shortest Test matches ever played between these two nations. Batting first, England was handed their rear on a platter by the Indian bowlers who bundled them out for 112. Axar Patel and Ravichandran Ashwin shared 9 wickets between them with Axar claiming 6 in the process. Zak Crawley was the solitary shaft of hope for England as he stitched together a sedulous 53.
India couldn't drum up something majestic either as Jack Leach and Joe Root pulled off the Indian batters from the root. Joe Root bowled a spell of just 6.3 overs and he claimed a fiver. Jack Leach managed to hammer 4 crucial wickets too that snuffed out the Indian resistance within just 145 runs. Rohit Sharma outshined the other batters with a fine 66.
As time passed by, wickets started falling in the flash of an eye. The second innings turned out to be a worse nightmare for the English. Axar Patel once again claimed 5 wickets in the second innings to be perfectly supported by Ravichandran Ashwin with four crucial scalps. England was rooted out for a modest 81. Ben Stokes was the highest scorer with 25 runs.
Rohit Sharma and Shubman Gill took good care of the English bowling with a decent showdown in the second innings as they very easily scored the required 49 runs to win the tie in a convincing manner.