What centuries are to a batsman, fifers value the same to a bowler. Every bowler playing at the international level dreams of picking a fifer for his country and forever etching his name in the hearts of cricket lovers. The path to the same, however, isn't easy, and it takes almost an entire career for some bowlers to achieve the momentous landmark. While these are exceptions, there are many, who managed to pick a five-wicket haul very early in their career. These bowlers were in their teens when they accomplished this memorable milestone and hence, made their way into the record books of cricket. In the below piece, we look at 5 such bowlers, who picked a fifer at a young age in their ODI career:
1. Mujeeb-Ur-Rahman – 16 years 325 days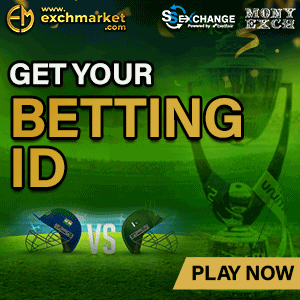 This mystery spinner from Afghanistan achieved the feat against Zimbabwe during the 4th ODI at Sharjah in 2018. Zimbabwe, who won the toss and chose to bat first, crumbled under the pressure exerted by the magical Afghan spinners, dismissing them for a mere score of 134. Mujeeb was the pick of the bowler for the Afghans with wonderful figures of 5-50.
The total was never going to pose any threat to Afghanistan, who chased it down with ease by 10 wickets and more than 28 overs to spare. Openers, Shahzad and Ihsanullah did the job for the batting side, smashing 75(74) and 51(33) respectively.
2. Waqar Younis – 18 years 164 days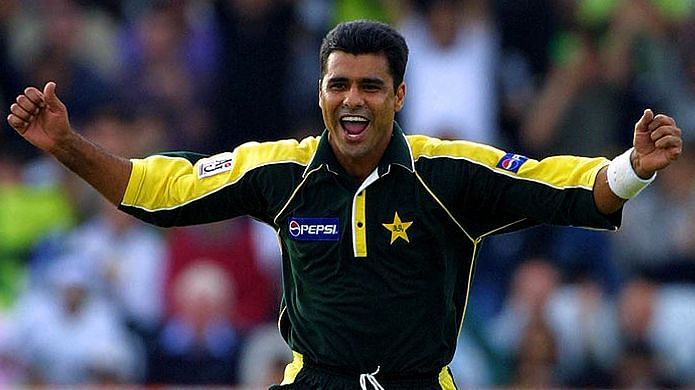 This express quick pacer from Pakistan made it to the list after performing well against Sri Lanka during the 5th game of the Austral-Asia Cup, 1990 at Sharjah. Sri Lanka, who had invited Pakistan to bat first, saw the opposition post a huge total of 311-8 in their 50 overs on the back of Ahmed's 89(64) and Miandad's 75(85). Ratnayeke was the star with the ball with figures of 3-65.
Given the Pakistani bowling might during those times, Sri Lanka bundled out for a score of 221, handing their oppressors a win by 90 runs. Young Younis stole the limelight with a brilliant spell of 6-26, breaking the backbone of this Lankan line-up.
3. Rashid Khan – 18 years 178 days
A dominating figure in limited-overs cricket in recent times, Rashid completed his landmark against Ireland during the 2nd ODI at Greater Noida in 2017. Having won the toss, Afghanistan chose to bat first and piled up 338 runs on the board, owing to knocks of 101(90) by Stanikzai and 68(70) by Shah. Stirling was a surprising revelation with the ball for Ireland, scalping a fifer, 6-55.
Inspite of the presence of quality spinners in the opposition camp, the European nation managed 304 and lost the contest by 34 runs. Yet again, Stirling stood tall for his side, smashing 95(80) to keep them in the hunt. The game was a happy hunting ground for Rashid as he ended with figures of 6-43, turning heads with his vicious leg-spin.
4. Wasim Akram – 18 years 266 days
A quality left-arm seamer, who was an inspiration for many aspiring fast bowlers, Akram caught attention with his great spell against Australia during the 5th game of the Benson Hedges World Championship of Cricket, 1985 at Melbourne.
Put in to bat first, Pakistan managed a tricky total of 262-6 in their 50 overs, courtesy innings of 81(104) by Mohsin Khan and 69(86) by Nazar. O'Donnell was the pick of the bowler for the Aussies with figures of 2-42.
Considering the home advantage and batsmen which Australia possessed around that time, they were expected to chase it down with ease. Unfortunately, it wasn't to be as a young Akram ran through the Aussie line-up halting their innings at 200 and bestowing his side a victory by 62 runs. Akram had scalped 5-21 from 8 overs, overshadowing the all-round show put up by O'Donnell, who plundered a knock of 74(101) to go with his wickets.
5. Aftab Ahmed – 18 years 361 days
A medium pacer from Bangladesh, Ahmed inflicted damage with the ball against the Kiwis during the 2nd ODI at Dhaka in 2004. The hosts, who had won the toss, made a blunder by choosing to bat first, managing a meagre 146 in their allotted quota of overs. Mashud was the top-scorer for Bangladesh with a score of 41(71) while Styris hogged the limelight with the ball with figures of 3-16.
The target, though, appeared to be a cakewalk for the visitors, wasn't made to look like one as Ahmed worked his magic, picking a fifer 5-31 for Bangladesh and springing some excitement into the contest. Inspite of the testing spell, New Zealand crossed the line, winning the encounter by 3 wickets and 32 balls to spare, on the back of a fighting innings of 62(73) by Sinclair.