If there is one thing that any human being on the face of the planet has been extremely cautious about, that is one's receding hairline. From the best of the actors in the world to the most sublime cricketers of all time, a smudge in the follicles hasn't really sat well with many.
However, there have been a few confident monikers in the fabric of the sport, who have roared and bellowed significantly and have proudly donned on their bald stature like a boss, trudging the face of the earth with an aura of sheer dominance, aplomb and elegance.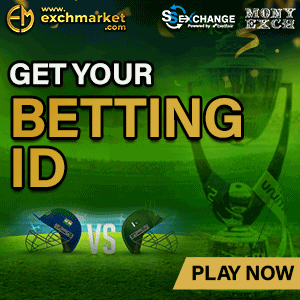 We tried to root out the top five cricketers who have managed to sport the bald in an exceptional fashion, exuding the confidence of a beast killing his prey in this story. However, this will be a perspective-based piece and will not be driven by sheer numbers. If you have any suggestions who could have made this list, you will always be welcome.
#1 Brian Close
A few sights etch themselves onto our memory in the form of an indelible photograph like that of a 45-year old Brian Close, taking on the towering and scary Caribbean fast bowlers without even a helmet.
His career had astonishing windings that witnessed him starting as the youngest English player at just 18 years of age in 1949, embarking upon a catastrophic tour to Australia where he received widespread criticism because of his woeful shot selection that allowed Australia to win a tie comfortably and finally burned out as the English skipper in 1967 after an absolutely brilliant start.
He was summoned for his last song in 1976, walking in the middle of the crease, bald as ever, taking those hefty blows to his body and then indulging in a nasty conversation with Wes Hall, thereby paving the way for his autobiography called "I don't bruise easily".
#2 Herschelle Gibbs
One of the most effusive openers in international cricket, Herschelle Gibbs penned an incredible history in the shorter format of the game with some illustrious strokeplay and some extraordinary fieldsmanship.
Scooter was a part of 90 Test matches that saw him garnering 6167 runs at a breezy average of 41.95. He also chronicled 14 centuries and 26 half-centuries. His exploits in the shorter format of the game were equally impressive as he scored 8094 runs from 248 ODI's, scoring at a decent average of 36.
His career-best score of 175 from 111 balls against Australia helped the South Africans to chronicle the biggest chase in the history of ODI cricket. Such was his towering stature, that he had a special knack for kissing the ropes and he also became the first batsman in One Day cricket to smack six sixes in an over against the Netherlands.
#3 Darren Lehmann
One of the most prolific run-getters of all time, Darren Lehmann was a very scary personality in the Australian cricketing roster.
The man played 27 Test matches from which he went in to stitch 1798 runs at a fine average of 45. His ODI figures were even more impressive as he hacked away 3078 runs from 117 ODI's, scoring at a rate of 38.
He was also a part-time bowler that saw him claiming 67 scalps combined in both formats of the game. He is currently an Australian cricket coach and still continues to don on that remarkable smile under the shade of a lucid bald.
#4 Hashim Amla
The bearded maestro had an air of pulchritude that bedecked his batting. He was such an immaculate stroke player that he could easily convert the best of deliveries into boundaries without any ado.
The figures next to his name would send any aspiring batsman to a frenzy of jealousy as they are deemed as one of the finest in the entire world.
The charismatic bloke has played 124 Test matches and has managed to score 9282 runs at a staggering average of 46.64 that featured 28 centuries and 41 half-centuries.
He also boasts about a fine record in One Day internationals considering his figures of 181 ODI's that starred 8113 at a brilliant average of 49.46 that comprised 27 centuries. He also led South Africa for a while however, that wasn't a smooth streak as one would expect to be.
#5 Geoffrey Boycott
The man whose thundering baritone boomed over the microphones even a few years back, winning over countless hearts and minds, Geoffrey Boycott was an exceptional cricketer of his time. A man who was known for a prolific cricketing span infested with bouts of controversies, was also the same towering figure in the cricketing fraternity who hammered 151 first-class hundreds and 8114 Test runs.
He was also rumoured to be one of the first cricketers to have tasted the lush piquancy of a hair transplant and then carried on with his legacy that came under the nickname of Thatch. It has always been hard to spot him without his iconic headwear that houses one of the most brilliant cricketing minds of the century.