U-19 cricket games are the stepping stone for any cricketer around the world, that helps them to shape their careers. Playing for the nation is a matter of pride for any Sportster. However, there have been instances when cricketers have represented different countries for U-19 and international level games.
Here, in this article, we bring you 5 cricketers who played U-19 games for one team and international game for another. Have a look:
1. Imran Tahir:


Imran Tahir has been representing the South African national team since 2011 and has been one of the key players of the South African cricket team. However, not many are aware of the fact that Imran Tahir was born in Lahore, Pakistan. Not just this, he also represented the Pakistan cricket team in the Under-19 level ODI format in 1998, where he picked 15 wickets in 16 matches including a four-wicket haul.
2. Colin de Grandhomme:


Colin de Grandhomme started his international career with magical figures of 6/41, representing the New Zealand cricket team. However, he has played Zimbabwe at the U-19 level and also represented them in the World Cup. During the u-19 tournament, he played six games where he scored 94 runs at an average of 23.5 with a top score of 41 against the u-19 team of Sri Lanka.
3. Gary Ballance: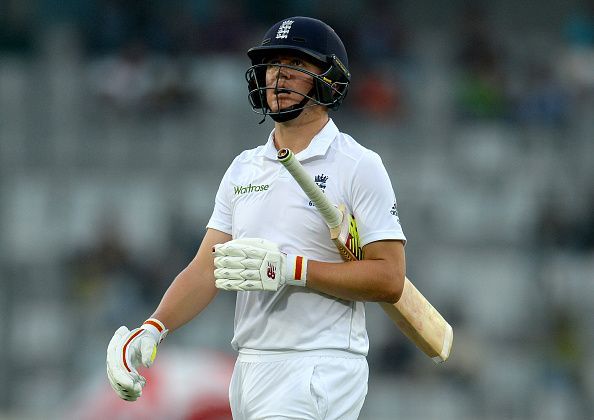 England's swashbuckling batsman has been a vital player of his team Yorkshire- his domestic team in the English county. All thanks to his consistent performances with Yorkshire, he was selected for England's national cricket team.
However, Gary Ballance was brought up in Zimbabwe and his most amazing performance came against England, where he turned out to be a top-scorer with 47 runs and picked up three wickets and won the Man of the Match tournament.
4. Grant Elliot:


New Zealand's all-rounder has been a handy player for the team, however, he hasn't been a regular feature in their team. One of the most memorable knocks came against South Africa during the semifinal of the 2015 World Cup, where he scored 84 runs. However, before joining the New Zealand cricket team, Grant played for South Africa in the U-19 team in the u-19 World Cup.
5. Jonathan Trott:


Jonathan Trott has been a vital player for the England cricket team in both Test and ODI formats of the game. He has amassed as many as 13 International tons and had hardly gone under the radar.
Jonathan showcased the same talent during his U-19 days, where he represented the South African cricket team. During the u-19 world cup, Jonathan scored 156 runs in six games at an average of 39.