In a tournament like IPL, which is followed so much, controversies are bound to happen. With so much attention on the competition, even a tiny blip in words sometimes go out of context. The rise of social media has given rise to multiple opinions, and almost anything can go viral within a few seconds.
IPL has seen plenty of such comments causing havoc in its history. These statements becoming a big topic of discussion may or may not be the right thing but at the end of the day, perception is all that matters. In this article, we take a look at five of the most controversial statements in the history of IPL.
5. Dale Steyn's comments on IPL
Although it did not happen during the tournament, Dale Steyn's comments about the Indian T20 league caused much furore in the media. The South African pacer said that other leagues like PSL are more rewarding than IPL.
The former RCB man reasoned that in IPL, the emphasis is on the money and hence, cricket gets forgotten. Netizens and pundits pointed out that Steyn had himself enjoyed in the IPL and commenting when he isn't performing well in IPL doesn't speak highly of him. However, Steyn later issued a clarification for his statements.
4. Gambhir's criticism of Virat Kohli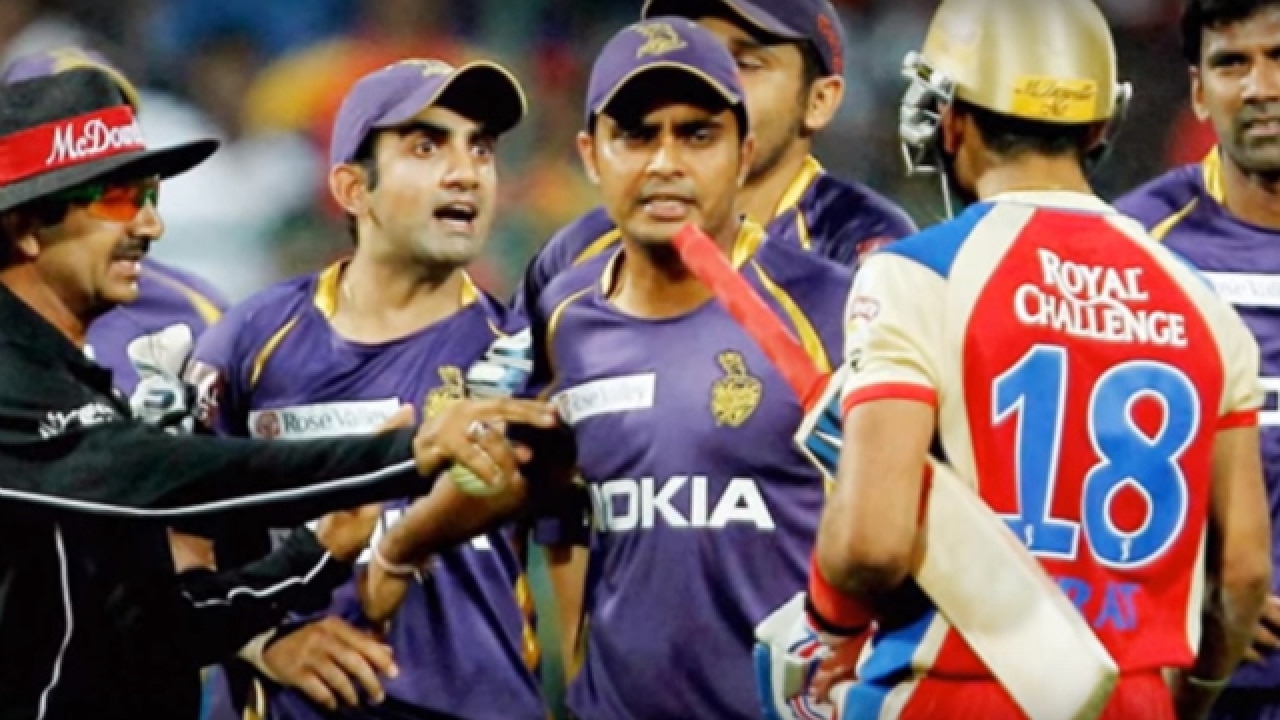 It is a known fact that Gautam Gambhir is one of the biggest criticizers of Virat Kohli. However, concerning this statement, many felt that the dual World Cup winner was very harsh.
The former KKR skipper said that Virat Kohli was lucky to be retained as captain by RCB since he could not win the tournament. This statement came way back in 2019 when RCB had yet again looked clueless in the tournament. Considering Virat is the Indian Cricket Team's captain, Gambhir could have chosen his words carefully, which is what many opined.
3. MS Dhoni's 'Spark' remark
In IPL 2020, when asked why he was not picking youngsters in the squad, MS Dhoni said that he did not see a 'spark' in the younger players. His 'lack of spark' comment drew much criticism and gave rise to plenty of opinions on social media.
However, later that season, it was a youngster Ruturaj Gaikwad who bailed CSK out of a wooden-spoon finish. MS Dhoni was then yet again subjected to trolls for his statement.
2. N Srinivasan on Suresh Raina pulling out of IPL 2020
Suresh Raina pulled out of IPL 2020 before the season started. Initially, it was said that Raina's decision was due to personal reasons. However, N Srinivasan's comments about the issue came as a shocker to the fans of the player and the franchise.
The owner of the franchise said that Raina would realize that he will be losing a lot of money by pulling out of IPL. He even said that 'sometimes, success gets into your head'. Although he later issued a clarification, the words were too harsh to be forgotten.
1. Sunil Gavaskar's on-air comments about Virushka
This is one of the most controversial remarks made in IPL. While commentating on-air, Sunil Gavaskar passed out this statement. Virat Kohli was struggling to middle the ball and Gavaskar said that the player got the chance to only face Anushka's bowling during the lockdown.
Although he was referring to a video that went viral during the lockdown, the legend's comments did not go down well with many. It took a 'sexual' colour as well and Anushka had to later put out a statement asking Gavaskar to avoid using her name in cricket-related affairs.