If you remember the latter half of the 20th century and the opening decade of the 21st century in cricket there were a few things that remained a constant. One of them was the deadpan, cold-blooded Australian stare that had graveness intaglioed onto them while Steve Waugh, Ponting and their company was busy crushing any team that came in their path.
Hardly, any cricket fans will remember the smiling countenances of any Australian cricketer and most of those glorious conquests came riding on the back of sledging, war of words and absolutely terrorizing incarnations.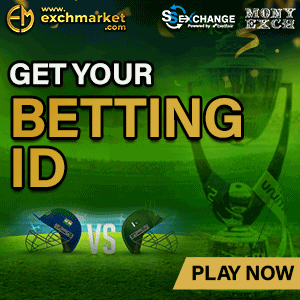 However, exceptions are always there and that is what makes life possible on the face of the planet. Had it been the same mould of sombre mindset everywhere we would have never savoured the eccentric celebrations of the Caribbean, neither would we have been introduced to the Virat Kohli's bhangra on the pitch nor would we have known the bromance between Marcus Stoinis and Adam Zampa.
This blend of aggression and fun in cricket is what makes the game so special for us. It gets even better when the fun part comes from the stolid faces of those Australian cricketers. We will be looking at five of Australia's funniest cricketers.
Shane Watson
Every cricketer has a definite weakness in his armour like Inzamam's arch-enemy was running between the wickets. Similarly, Watson had a special proclivity towards getting his leg caught before the wickets. Being honest there is no fun if you just see him getting out.
In order to savour the fun, you will have to delve deeper into the acquired taste of witnessing him over and over again. He had this trademark way of shrugging his shoulder and very confidently disapproving the umpires despite taking the long walk to the pitch. He also had his signature cry of "Oh no" which would simply add to the humour if you keep on watching him going back to the pavilion over and over again.
However, this wasn't his solitary way to make others split their sides. He had other solid ways of making people laugh. Have you ever imagined what a cricket version of a musical chair would look like? Watson gave you a perfect lively example of the same. He and Simon Katich raced to the same side of the pitch while running between the wickets and then Watson was shown the exit. Sad, right?
Watson is the only one who would survive a catch and then get dismissed by a run-out in royal fashion followed by his regal disapproval and shrug of shoulders.
While we were kids, the ones who played cricket were always taught to behind the stumps in order to effect a run-out. Watson most likely missed that class. Against Sri Lanka, it was his leg that came between Clarke's direct hit and the stumps, sparing Upul Tharanga from an unfortunate run-out.
Glenn Maxwell
Not often you get to be Glenn Maxwell and the perfect confluence of personalities that this man brings to the game. From taking extraordinary catches in the outfield by simply juggling them better than Anthony Gatto to executing a perfect switch-hit on the very first delivery of the innings, Maxwell can do anything and everything. Also, his fans have named these antiques of him as Maxwellball!
He managed to take a one-handed outfield catch in Sheffield Shield with an ice cream in the other. He was fined and dropped just because his wicket-keeper was absolutely against him batting above the aforementioned.
He broke his bat while returning to the national side in Test cricket and then gave out a raucous grin. Let's keep it aside, he followed it up with an extraordinary century. He left a post-match interview midway to run and give Sachin Tendulkar a hug.
One of his most infamous and ludicrous dismissals were when he left the opening ball, trying to dance down the pitch and saw it crashing upon the middle stump in the first over of the innings.
Jason Gillespie
From the surface, Gillespie may look to be a very disciplined and stringent man but he could crack open anyone with his bowling and fielding antiques on the pitch.
While VVS Laxman and Rahul Dravid stitched together that incredible partnership against Australia at Eden Gardens, Gillespie was bored of bowling with his normal run-up and conjured something extremely funny. He started running in with his hands flapping like a bird in order to entertain the fielders and the Indian batters too.
Another sad incident roared back to laughter when Gillespie was carried off the ground after charging into Steve Waugh's nose while attempting a catch. Probably it is insane of us to find it funny but as a matter of fact, if you can manage to lay your hands on the video, you would know why this is one of the funniest moments of cricket.
Gillespie and McGrath stitched together 114 runs for the last wicket against New Zealand in a Test match and while Jason reached his half-century, he celebrated it by riding his bat, conceiving it as an imaginary horse. Mind it, this was a decade before Mark Wood made headlines for his fictitious horse-riding tendencies.
Mark Waugh
It is a very rare spectacle to witness the Waugh brothers laughing. Especially Steve Waugh used to prize his smile like some rare cosmic event waiting for a supernova to explode. Mark Waugh wasn't phenomenal either but there were a lot of moments that he would later reflect on, which would make people laugh.
Mark Waugh was recently introduced to the quizzical reverse sweep and he was extremely captivated by the stroke. While trying to execute it in the middle of the match against Phil Tufnell, he dragged a delivery that was a mile outside the off-stump straight into his timbre.
These two were involved in another funny incident when Mark Taylor and Michael Slater were off to a rollicking start, thanks to a couple of blistering centuries. David Boon followed suit with another incredible ton.
Mark Waugh was unbeaten on 99 and had he went on to score his century that would have been a record of the first four batsmen in the line-up to score a ton. It was Tufnell playing the symphony of destruction again as his ball smote Waugh's pads and then rolled beneath his legs to clip the stumps. You won't find another funnier incident to stop a world record.
Saurav Ganguly once said that there are very few things in cricket which one would enjoy than peeving Steve Waugh. You get a bonus if you peeve him by denying his century in absolutely ludicrous fashion. Senior Waugh was batting on 99 and Mark Waugh was at the non-striker's end acting as a runner for the last man, Craig McDermott.
Steve defended a ball at his feet and without even looking at Steve, mark ran to the mid-pitch only to realize that his elder brother has gone back to the crease. Despite a full-stretched dive, Waugh still fell short of the crease. Steve Waugh remained unbeaten on 99 absolutely not amused while the dressing room had a mix of laughter and incredulity.
Mark was simply carefree in the world of cricket. While Australia was saving a Test against South Africa, Shaun Pollock clipped his wrists with a nasty bouncer and Waugh simply trudged onto the stumps, dislodging the bails. Fortunate for him, he was not given out.
Shane Warne
Warnie was a very colourful character, may it be for his controversies or his on and off-the-field antiques, he was always an A-lister in sports entertainment. The entire Australian team was absolutely exhilarated after a rollicking victory in the 1997 Ashes while Warne was over the moon. He exhibited a classic dance with the stump for everyone to be thrilled.
Warne hammered a mind-bending 99 displaying his impeccable batting skills for Australia but then he got out to Daniel Vettori playing a cheap shot, Sadly, the comic part about this was Warne got out on a no-ball and it was not called by the umpire.
The funniest of the lot? An incident that he wasn't even a part of. He was fielding timidly and just stopping an effort. It was the cameraman's brilliant artwork that got credited to Shane Warne.
As per the remarks of the cameraman, it was his comment about Scott Muller where it was said that the latter cannot bowl or throw. However, everyone thought that there must have been some hidden on-field mic that caught Warne's clear words where he opined strongly against Muller.