The recently-concluded World Test Championship proved to be a podium of an explosion of young talents. It will actually be wrong to say young talents only as it also acted as a springboard for many successful cricketers to take flight in this enduring fray.
The blend of newcomers and experienced campaigners is what made this tournament blaze to life. It was an exciting display of young talents fighting a hellacious war to prove a point against the likes of old war-horses.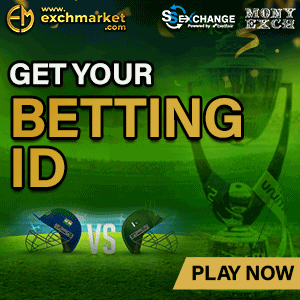 Spanning from that blistering match-defining knock of Kyle Mayers against Bangladesh, the list ranged to the likes of a rollicking Abid Ali who lit up the scenes with two consecutive centuries against Sri Lanka.
The best part about watching the debutants playing their strokes and crafting those monumental knocks is the fearlessness that they show. Alongside the grit of being a greenhorn, they also have all the energy in the world to showcase their extraordinary tenacity to make a career in this game.
In this story, we will take a quick look at five cricketers who made a debut in the World Test Championship and displayed significant brilliance throughout the span of the tournament.
#1 Shubman Gill
Gill was incorporated in the World Test Championship way too late. India's consistent struggle in pursuit of an opener led them to the introduction of Gill in the longest format of the game. Ever since his arrival against Australia, he has turned into a mainstay for the Indian cricket team. Despite suffering a sudden drop in form against England back home, his overall composure and phenomenal stroke-playing has caught the eyes of the world. He has so far played 8 Test matches in which he has managed to score 414 runs at a decent average of 31.84. His best of 91 came against Australia in a remarkable clash that saw India walking away with the historic series win. He is still to come of age but his emphatic development ever since he has taken the field has been riveting and it is believed that he can be the solution to India's opening quandary.
#2 Nkrumah Bonner
Bonner has relished a significant start to his career that started against the likes of Bangladesh. He had a significant impact in the series against Bangladesh where he went on to hammer a brilliant 86 in the debut match which was followed by another rambunctious 90. His dazzling display continued against the likes of Sri Lanka where he stitched together a painstaking and an unbeaten 113. He has managed to garner 385 runs from 5 Test matches that saw him featuring in 8 innings. His average is a staggering 55 that can herald good times for the Caribbeans.
#3 Kyle Mayers
Kyle Mayers defied herculean odds to chronicle one of the most humdinger Test victories of all time. In a rippling display of grit, talent and endurance, Mayers clobbered a match-defining double-century that not only saved the blushes of a humongous defeat but also went onto win the game for the islanders. He has been a part of 6 Test matches until now that has seen him featuring in 12 innings, garnering 521 runs at a fine average of 47.36. His career-best score of 210 was followed by some rock-solid displays against Sri Lanka and South Africa.
#4 Kyle Jamieson
If one fine day, this towering youngster goes onto kiss the mantle of cricket in all disciplines of the sport, it won't be surprising at all. It was Kyle Jamieson's menacing bowling that shred India to atoms in the World Test Championship finale. This young man has managed to claim 46 wickets from 8 Test matches, bowling in 16 innings at an awe-inspiring average of 14.17. In just eight Test matches, he has managed to bag five fivers which is no mean feat and iconic bowlers of the sport are still to lay hands on this tall claim. He is also very impressive with the bat as he has managed to score 256 runs at a staggering average of 42.66. He is indeed the perfect man for New Zealand to tote their legacy in the forthcoming future.
#5 Anrich Nortje
One of the most experienced amongst the list of cricketers that we have mentioned, he had a tough debut against India. He bowed for 25 overs without wringing any success. However, exposure to greener pastures helped him unlock his true potential. What started off as a dry spell against India shortly turned into rewarding figures against England, Pakistan, West Indies and Sri Lanka. From one wicket in the two opening Test matches, Nortje went on to claim 46 wickets in the next 10 matches. He currently boasts 47 wickets from 12 Test matches at a stunning average of 28.10 that also features three five-wicket hauls and one four-wicket-haul.