Former India batsman Gautam Gambhir was part of the commentary team for Star Sports in the recently concluded Asia Cup 2023, hosted by Pakistan and Sri Lanka.
India won their 8th Asia Cup trophy, defeating Sri Lanka in the final by 10 wickets after Mohammed Siraj's 6-fer bundled Sri Lanka out for only 50 runs.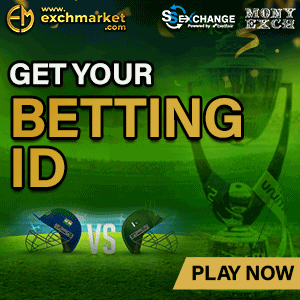 Gautam Gambhir made bold statements throughout the Asia Cup not only about the Indian team but also about other teams.
Here are the 5 biggest statements made by Gautam Gambhir in Asia Cup 2023:
Real test of Rohit's captaincy in World Cup
This is the second ODI Asia Cup victory under Rohit Sharma's captaincy, he led India to win in the 2018 Asia Cup as well. Rohit has also won 5 IPL titles as Mumbai Indians' captain.
However, Gambhir asserted that the real test of Rohit's captaincy is now in the World Cup 2023 at home as India look to end their decade-long ICC title drought.
"There was never a doubt about Rohit the captain. He won 5 IPL titles. Many didn't even win once," Gambhir said. "But his real test will come in the next 15 days. You have your best 15-18 players in the dressing room now. If they cannot deliver, there will be question marks.
"After every World Cup, if the captain is unable to deliver then questions will be raised. Virat Kohli faced it. Rahul Dravid faced it in 2007. If India fail to deliver in 2023, then questions will be raised on Rohit's captaincy. But this team has the ability to make the World Cup final," he added.
Gambhir on Babar's poor captaincy
Pakistan suffered a shock group stage exit and failed to reach the final of the Asia Cup following losses to India and Sri Lanka in the Super 4 round. Gambhir opined that Babar Azam's captaincy was unremarkable during the match against Sri Lanka. Gambhir said that Babar wasn't aggressive with his bowling changes
"For me, extremely ordinary captaincy as well. There was a four hit in Zaman Khan's over, over mid-off and there was another four hit in Shaheen Shah Afridi's over, over mid-off, and both those deliveries were slower ones," Gambhir said.
"You were allowing the game to drift at one stage. You wanted to complete your sixth bowler's quota. It doesn't work out like that. When the partnership was developing between Kusal Mendis and Sadeera Samarawickrama, you should have brought on your main bowlers and tried to pick up wickets.
"Pakistan could have won this game only by taking wickets. If Sri Lanka had batted till the end, they could have won earlier than they actually did. I feel Babar Azam will have to be slightly better in his captaincy as ODI cricket is not like T20 cricket."
Gambhir with high praise for Siraj
Siraj recorded the 4th best bowling figures by an Indian in ODI cricket as his 6/21 bowled Sri Lanka out for 50 runs in the final. Gambhir gushed in praise for Siraj and Bumrah, who also was sensational with the new ball on his return to ODI cricket.
"This is outstanding bowling. This is the test match length that leads to 4 wickets in one over. This makes it world-class bowling. On one side, you have Jasprit Bumrah, and on the other side, you have Mohammed Siraj. We no longer need to look at the scorecard; just witness the high-quality bowling. Sri Lanka was completely struggling," Gambhir said.
India's win over Sri Lanka in Super 4 better than win over Pakistan
India recorded a massive win over Pakistan by 228 runs, but India's win over Sri Lanka in Super 4 round, by 41 runs while defending 213 runs was a better win, according to Gautam Gambhir.
"For me, this is the better win, and it's the better win because they were defending 214 runs and the conditions were very dewy," Gambhir said.
"If you saw, the ball was getting wet, and the amount of spin was unpredictable. Despite that, Jasprit Bumrah's bowling attack was excellent. He showcased another variety, a kind of X factor. He took 2 wickets up front, Mohammed Siraj took wickets where they set the momentum, and the tempo for the spinners."
Gautam Gambhir disagreed with Kohli getting Man of the Match vs Pakistan
Gautam Gambhir voices his views clearly about Kuldeep Yadav not getting the Man of the Match award in the victory vs Pakistan for his bowling of 5/25 while Kohli got the award for his century.
"For me, it's Kuldeep Yadav. Can't look beyond him. I know Virat got a hundred KL (Rahul) got a hundred. Rohit (Sharma), Shubman Gill got fifties but on a wicket like this where it was seaming swinging, if someone get five wickets in 8 overs, especially against Pakistan batters, who play spin really well, is a game-changing moment," Gambhir opined.