5 Players Virat Kohli Didn't Support As Captain: Virat Kohli's reign at the helm of Indian cricket came to an end on Saturday when the 33-year-old relinquished his Test captaincy with immediate effect. He had been replaced by Rohit Sharma already as the T20I and ODI skipper last year after the T20 World Cup.
Kohli became the full-time Test captain in 2015 and two years later took over the white-ball leadership. He finishes as India's most successful Test skipper and also registered some historical white-ball series wins away from home.
During his tenure, Virat Kohli captained a number of players across formats. Some got his support for a long time while some didn't.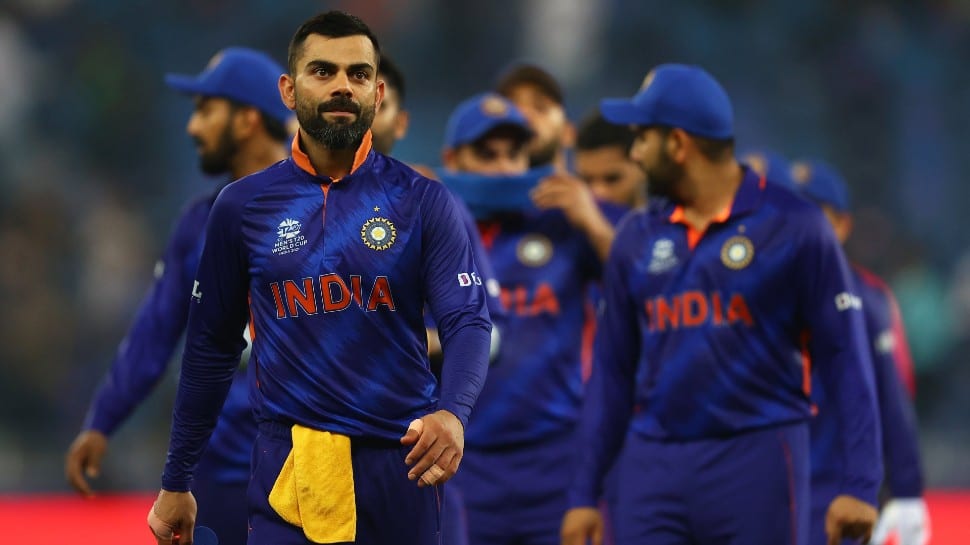 Here, we look at 5 players who didn't get full backing from Virat Kohli as captain:
Ambati Rayudu
Ambati Rayudu was India's preferred number 4 batsman ahead of the 2019 World Cup, having proved himself in the middle-order in the year leading into the World Cup. However, Rayudu had one bad – against Australia – prior to the tournament and was dropped from the world cup squad for all-rounder Vijay Shankar.
Frustratingly, he then put out a tweet mocking the '3D' comment by the chief selector. When Vijay Shankar and Shikhar Dhawan got injured during the World Cup, Rayudu wasn't called in as a replacement and soon decided to quit international cricket.
Only if Kohli had shown more faith in Rayudu for the number 4 position, India would have gone into the semi-final with a settled middle-order.
Ravichandran Ashwin
When Ashwin was slowly being ousted from the white-ball sides in 2017, he was often "rested" to be fit for Tests as Chahal and Kuldeep impressed with the ball in white-ball cricket. The news became significant until he wasn't included in the matches leading up to the 2019 World Cup.
Ashwin made his return to India's T20 side only last year, straightaways at the T20 World Cup as Washington Sundar was injured. He was brilliant in the three games he featured in. Ashwin has also made his return to the ODI side for the upcoming South Africa series as India plan for the 2023 World Cup.
This begs the question that whether he could have been in the plans much earlier.
Hanuma Vihari
Hanuma Vihari must be considering himself really unfortunate after he wasn't selected for the home New Zealand Test series in December. Shreyas Iyer got the opportunity in absence of Vihari and a couple of others and made a record-breaking debut.
Vihari then got to play only one Test – when Kohli was injured – in South Africa as the Kohli and the management continued their backing to the out of form Pujara and Rahane. It is surprising that Vihari has played in just one Test since his epic rearguard in Sydney last year and has only played one Test in India in his career so far.
Vihari is someone who has been benched on many occasions over the last three years when he could have been on the field. Hopefully, he gets his due in the coming series.
Suryakumar Yadav made his T20I and ODI debut last year at the age of 30. He had seen his Mumbai domestic teammates get to international cricket before him. Yadav, though, had been churning big runs in domestic cricket and in the IPL but didn't receive the call-up. Until last year when he broke the door down with a fantastic IPL 2020 with Mumbai Indians.
He smacked an entertaining fifty in his first innings – that started with a six off Jofra Archer – and has now become a mainstay in the T20 line-up. One can wonder what a career Suryakumar would have had if he had been given his debut cap much earlier.
Karun Nair
There are only two Indian batsmen who have scored a triple century in Test cricket. One of the two is Karun Nair who recorded this feat in December 2016 versus England in his career's third Test. Three months and four innings later – all four against Australia – he played his last Test innings, and has been away from the side since.
There perhaps isn't a more unfair dropping during Virat Kohli's tenure.