​There was a lot of turmoil in the Indian camp after they suffered a humiliating defeat at the hands of New Zealand in the recently concluded World Test Championship. Fans were irked about the fact that Kohli didn't use Jadeja as a bowler wherein Ashwin was one of the Indian spinners.
It is frustrating to be in Jajeja's boots especially when you are a more renowned bowler than your flair ​​with the bat. He has also been India's best and most electrifying fielder in recent times.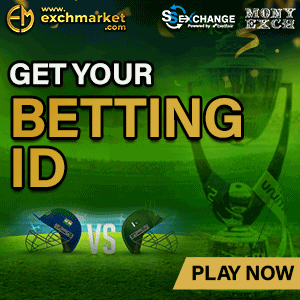 Despite the emergence of Shardul Thakur, Washington Sundar and Shivam Dube, Jadeja's place in the team line-up has been cemented with brick and mortar.
We will take a look at five reasons why Jadeja is now India's priceless gem.
1. Jadeja's consistency on the field has been unchallenged
It is a difficult task for any cricketer to maintain a certain level of consistency in the highest level of cricket. However, Jadeja has shown an enigmatic level of high consistency in all formats of the sport. Batting at number 7, Jadeja has amassed 1985 runs at a decent average of 35.44 which is close to two of India's most reliable pillars of batting, Pujara and Rahane. His ODI figures with the bat are also impressive as he has managed to score 2411 runs at a decent average of 32. A striking feature of Jadeja's appearance in ODI is his blistering strike rate of 87. It is not easy to maintain such a high-octane momentum against the best of the sport. His bowling figures have been equally impressive with 448 international wickets, not a feat that comes at a canter. Over such a long-spanning career, Jadeja has maintained such impressive figures and despite signs of relent in between, he has bounced back time and time again.
2. His presence in the field saves at least 20 runs either with the ball or on the field
He bowls an extremely tight line, making it difficult for the batters to prance free from the manacles. However, there are also occasions on which he tempts the batters with a sequence of irresistible flighted deliveries that also brings important wickets for him. Given the compact line that he persistently bowls, he is adept at arresting the free flow of runs. Now coming to his fielding we are all aware that it is vastly challenging for batters to wriggle free from his menacing vice. He has an impeccable gift of extreme agility and his reflexes are razor sharp. He has honed his tip over the years which can compete with any archer at an international level. So whenever he is on the field, expect 20-30 runs to be saved.
3. That sudden burst of acceleration
It is not easy for a batsman to come in and start hacking away right from ball one unless he is Ravindra Jadeja. He is such a brilliant mix of skillsets, that he can strike from ball one and as the WTC final showed us, can pervade himself comfortably and simply be obdurate to let his guard down. However, when he does open up his armour, it is an absolute delight for the fans. He is an extremely animated personality and that amps up the fun of watching him hammering his way through the middle in a sensational way. That sudden sting in the tail makes Jadeja an extremely valuable asset to any team and most definitely India whose batting in Test cricket has been questioned vehemently of late.
4. Ability to deliver in big matches
Spanning from that blitzkrieg against New Zealand that saw him clobbering an ecstatic 66 to eke out a captivating tie to his rampaging 72 against the same opponents, he showed it to the world that he is a big match player and he can adapt extremely well to pressure situations. Also in the recent past, he has had successful outings against Australia in the white-ball format. His decency with the cherry in his hand is equally brilliant as in a format like the T20 where the bowlers are ravaged, he boasts of an economy rate of 7.10. Blending all these impressive numbers, Jadeja does become an indispensable name for the Indians.
5. Experience
Ravindra Jadeja has been around in the international circuit for 12 years now and his experience comes in very handy for what India is now building. India is paving the path for several youngsters and they would need someone to show them the way to glory. Ravindra Jadeja is one of the most loved characters and his presence is what makes life a bit frivolous for the newcomers amongst austere growing situations. That is why Jadeja makes a complete package and he will continue to be India's most valuable player.