Rohit Sharma is a great batsman. He is an even greater opener. The Mumbai-born batsman made an explosive debut as a Test opener, putting up massive scores in the match. His exemplary performances have since borne a plethora of discussions, of which this is one. In this post, we will take a look at 5 reasons why Sharma could be a great Test overseas opening batsman.
Great overseas record
Rohit Sharma has performed very well in overseas conditions. Hitman has an impressive average of 43.31 in the ODI format. He has shown to handle overseas conditions with great ease. There's no saying why he wouldn't be able to perform well in Tests too. Sharma has come into his own as a Test opener and could be on the verge of overseas greatness once the cricketing world gets back to normal.
Adaptability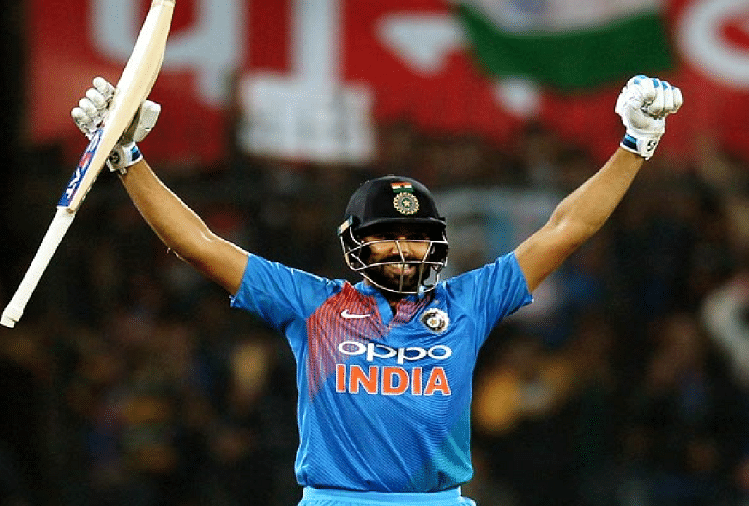 Rohit Sharma has shown great adaptability, scoring runs at a consistent rate no matter the format. He has already established himself as an exemplary ODI opener, and has led his franchise to multiple leagues wins in the T20 IPL. If his recent Test exploits are anything to go by, he is also poised for greatness in the longest format of the game when the team goes abroad.
Shown temperament as a Test opener

This entry is the main reason around this entire piece. Sharma averages an incredible 98.22 as a Test opener. He has scored 884 runs, including four hundred and five fifties. While his Test career as an opener is relatively new, he has shown great intent as a Test performer. He has adjusted neatly to the change in format and could do the same with changing conditions. Rohit Sharma could be an unstoppable force in Test cricket overseas.
Responsible mindset
Sharma has been described by many as a very laid-back, relaxed personality. He has guided his team out of a sticky situation countless times. When a team travels overseas, the players have to calm their nerves while making their way through tough conditions. If his past performances are anything to go by, Rohit is a perfect candidate for such conditions.
He's a great player overall
He's just that good, isn't he? Rohit Sharma has been a part of the Indian team for a long time now and has made his case to become one of the best openers the country has ever seen. He has performed in all formats of the game, whenever his team has needed him. There is little doubt that he could also perform with the same chutzpah in overseas Tests as well.