It is a rare spectacle when a debutant walks out in the middle and is being shouldered with the onus of toting his team on his own shoulders right until the end. It is quite expected that he would falter or mist likely succumb to the boatload of pressure. There are a very few people who manages to come out in flying colours and help their team in trudging to that benchmark.
The list of debutant Test centurions is endless as it brags about monikers like Saurav Ganguly, Kepler Wessels, MAK Pataudi, Greg Chappell, Graham Thorpe, Matthew Sinclair, Kane Williamson, Faf Du Plessis and the illustrious list goes on and on. However, there was a late addition to this list as Test cricket witnessed a historic turnaround by 28-year-old Caribbean all-rounder, Kyle Mayers.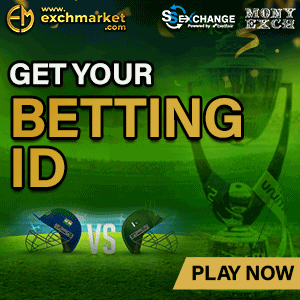 Boasting of a staggering average of 250 in Test cricket after playing his solitary Test match, Walkers carved a match-defining knock that clinched an almost lost game from the very maws of defeat. Not only did he save West Indies the blushes, he also managed to help his nation record a humdinger victory after a woeful display in the ODI's where his team was whitewashed.
Coming to bat on day 5 where West Indies struggled horribly at 59 for the loss of 3, Nkrumah Bonner and Kyle Myers started with the initial overhaul. The duo hung around there weathering the storm, treading extremely cautiously on the line and finally they managed to come out blazing once they saw that the target can be notched up.
It was a knock of sheer entertainment, bedecked with a few beautiful strokes and some aggressive batting that left Bangladesh nonplussed.
With all said and done, we will sneak a peek at seven unknown and rare facts about this man whose efflorescence for West Indies helped them to defy Bangladesh with more of their first-string players pulling out.
1. Mayers scored his maiden first-class century on the opening day of West Indies Championship in 2019-20.
2. Mayers got picked up as a reserve when West Indies toured England in July.
3. His T20 debut for West Indies came against New Zealand on 29th November, 2020.
4. He is only the sixth batsman to chronicle a double-century on his very debut.
5. He is one of the most dependable regulars for his local side, Barbados.
6. He is the son of Shirley Clarke who is a renowned moniker in first-class cricket.
7. His breakthrough season came in 2019 when he scored his first century for Barbados and ended the season on a record high with 654 runs at a fine average of 50.3.
To make matters a lot sweeter for him, even Michael Vaughan tweeted laurels for this man. He quoted, "Kyle Mayers … Remember the name !!! 4th innings 210no on debut to win the game … ??? #BANvWI"
Kyle Mayers … Remember the name !!! 4th innings 210no on debut to win the game … ??? #BANvWI

— Michael Vaughan (@MichaelVaughan) February 7, 2021