Domestic cricket has played the most important role in shaping the fortunes of the young cricketing aspirants who would later go on to conquer the world. Spanning from Sheffield Shield to Ranji Trophy, countless competitions have been played throughout the globe in order to determine the playing eleven of the nation.
Recently with the advent of the franchise leagues, reliance on the domestic frays has reduced for sure but it stays worthy nevertheless. County cricket has housed several overseas cricketers and this trend has been one of the most imperative bedrocks of success for the trending franchise leagues.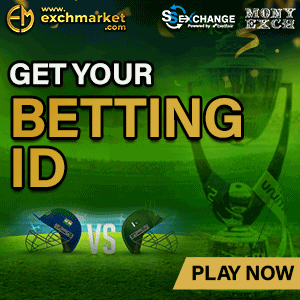 We have always known Indians and cricketers of other nations to head over to England in order to play for various counties. However, it is a rarely known fact that even foreigners have come down to India in order to play for the Indian domestic leagues.
In this story, we will take a look at seven cricketers who have starred in the likes of Indian domestic competitions barring the glamorous Indian Premier League.
#1 Kabir Ali
This virtuoso in domestic cricket is a British-born cricketer of Pakistani origin. He even starred in a solitary Test match for England and claimed five wickets over the span of two innings. However, it was his stint in First-Class cricket that got him his due recognition throughout the world with 500 wickets. He also played in 14 ODI's for England that saw claiming 20 scalps. His figures in List-A cricket were equally impressive with 261 scalps. It was in the year 2006 where Kabir Ali had zero obligations for England and that is when he chose to don on the jersey of Rajasthan for the Ranji Trophy.
#2 Vikram Solanki
Solanki was born in Udaipur but was raised in Worcestershire. He was one of the most elegant cricketers to have graced the sport for England but sadly, his career never really took off despite his desperate attempts to dilly and dally with consistency. In the year 2006-07, alongside his national compatriot, Kabir Ali, Solanki also decided to feature for Rajasthan in five matches. He amassed 259 runs with his best score being 77 in the season. Solanki also played in the infamous ICL but chose to withdraw after being a part of 5 matches.
#3 Nayan Doshi
Nayan Doshi is the son of erstwhile Indian cricketer, Dilip Doshi. He was born and brought up in England but played his opening season for Saurashtra in 2001-02. He also played in IPL's opening season for eventual champions Rajasthan Royals. He recently hogged the limelight by becoming the oldest player to feature in an IPL auction. It was not just until 2005 that he played for Saurashtra but he came back in the latter half of his career to star for them again. He registered phenomenal figures for the Saurashtra Test team in his latter stint for them. He claimed figures of 3/36, 3/24, 3/58 and 4/31 before finally bowing out of cricket once and for all.
#4 Enamul Haque Jr
Enamul was located by Dav Whatmore to partner the likes of a senescing Mohammad Rafique. His sublime spell against England gave him the wings to fly. It was his impressive showdown that helped Bangladesh claim their first Test victory and it came at the expense of Zimbabwe. After a scintillating display in international cricket, he came down to India to play for Maharashtra in the 2008-09 season. It was a new rule from BCCI that allowed every state team to field one overseas player and Maharashtra picked this left-arm spinner.
#5 Maurice Robinson
Robinson was born on July 16, 1921, in Ireland. He was a right-arm medium-fast bowler with 34 wickets from 83 first-class matches. He also chronicled his best figures of 7 for 51. Robinson starred in 134 innings and garnered 2719 runs which also saw him blasting 190 as his career-best figures. He was a part of various cricketing teams that included the likes Warwickshire, Glamorgan, Combined Services, Hyderabad, Madras and Europeans.
#6 Chester Watson
Chester was one of the unorthodox fast bowlers who had a knack for claiming important wickets and rattle partnerships. Sadly, one of the fastest bowlers who drew contrasts with Wes Hall and produced one of the most menacing yorkers, Chester ripped through England with a rambunctious showdown. He was a part of 7 Test matches that saw him claiming 19 scalps with best figures of 4 for 62. He also claimed 85 first-class scalps from 32 matches. He starred in first-class cricket for Delhi and Jamaica.
#7 Denis Compton
The most illustrious name to make it to this list is the iconic English batsman of the '40s, Denis Compton. With 5807 international runs and 38942 first-class runs, Denis established a dynasty around him in the nascent days of the sport. He could also roll his arm significantly that saw him claiming a fiver in international cricket and 19 fivers in first-class cricket. Barring Europeans XI and Middlesex, he also featured in the line-up of Holkar that played host to one of cricket's best in those days.