MS Dhoni is undoubtedly one of the greatest cricketers of all time. The wicket-keeper batsman started a revolution in Indian cricket. When he was handed over the captaincy, the first thing he did was improve the fitness and fielding levels of the team. He took the bold step of removing the senior players because they were not so agile on the field. Later, he prepared a young army and blended them with the seniors who worked on the fitness levels.


The young brigade helped India win the 2007 T20 World Cup while the combination of youth and experience helped India register a thumping win in the 2011 ICC World Cup. Although he achieved so much success on the field, Dhoni never boasted himself to be the best captain of the world. He always stayed down to earth and continued to do good work.
But, as a famous saying goes that every coin has two sides, just like that MS Dhoni has an equal number of fans and haters. The critics always criticize his style of playing and his questionable decisions however, they do not note the fact that the Ranchi-born star is the best skipper that India has ever had. Even when the current Indian team needs his experience, he helps the team in terms of field setting and even with his DRS calls.
A Twitter user named Old School Monk listed down the good qualities possessed by MS Dhoni and mentioned that he has amazing composure on the field. He is the wisest Indian captain while he was also the most attractive stroke player of his time. Dhoni is humble, he does not seek attention and lastly, he is the man who gave India 2 World Cup wins. Here is the tweet from Old School Monk which went viral on the micro-blogging platform and how the Twitterverse reacted to it.
1) Amazing composure on field
2) Wisest captain India ever had.
3) Most attractive stroke player at his prime
4) Humble
5) Not an attention seeker
6) Gave us 2 World Cups https://t.co/CbQ9PFqL78

— chacha monk (@oldschoolmonk) March 12, 2020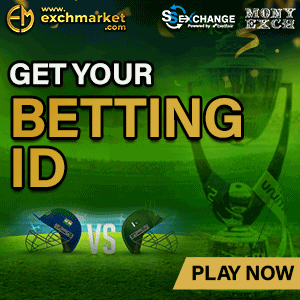 had 3-4 seasons left to play. Straightened out only when he got the uniform. Was recommended by Srinivasan for a sports award. The Cong govt did everything possible to save him. Unfortunately the govt found only the uniform to save him from national shame.

— Madhura (@MadduNa79) March 13, 2020
+1 there's non like him in today's cricket.

— Elon Mast (@ElonMast02) March 12, 2020

https://twitter.com/RushiVy46051942/status/1238162528594792449?s=20
https://twitter.com/UnderratedGabru/status/1238157197537734657?s=20
धोनी सा कोई दूसरा नहीं,
धोनी जैसा किसी और पर कुछ,
गुजरा नहीं।
छोटे शहर से आकर,
भारतीय टीम का कप्तान बनना,
कोई आम बात नहीं।
अपनी कप्तानी का झंडा गाड़ना,
कोई आम बात नहीं।
विश्व कप फाइनल,
युवराज के पहले आना,
कोई आम बात नहीं।
अगर असफल हो जाते,
तो कैरियर खत्म था।
पर खुदपर भरोसा था।

— नवनीत (@kavorn2) March 12, 2020