Bowlers play a crucial role in the world of cricket. Every batsman makes sure that he can dominate against every bowler. But some exceptional quality bowlers have made a sleepless night for some batsmen and there are various reasons behind that. One of the primary reasons is pace, spin, swing, and the other is the bowling action. With their bowling actions too they create fear in the batter's mind. But in this article, we will talk about 10 Bowlers with similar Bowling action like others. Many bowlers tried numerous bowling actions but they get stuck to one later on for getting wickets. Now let's see the list of the Top 10 bowlers with similar bowling action.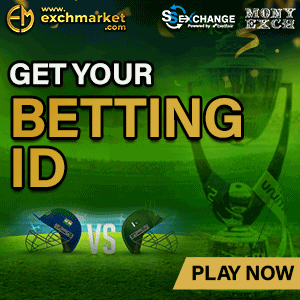 Shane Warne and Adam Zampa
Shane Warne was one of the finest leg spinners that world cricket has ever seen. Warne completely changed the perception of spin bowling by creating fear in a batsman's mind. Warne played 145 test matches and grabbed 708 wickets and 294 wickets in ODI by playing 194 matches. Many spinners tried his bowling style but Adam Zampa got it correct. Current Aussie leg spinner Adam Zampa has been quite comfortable with similar action and has grabbed 91 wickets by playing 61 ODI matches and 43 wickets by playing 41 T20I's
Tabraiz Shamsi and Wanindu Hasaranga
The only difference between these two players is that their bowling arm differs. One is a left-arm off-spinner and another is the Right-arm leg spinner. South African off-spinner Tabraiz Shamsi has been one of the finest entertainers. Along with his bowling action, his celebration has also been impressive even though he has only played 22 ODI's, 2 T20 I's, and 3 Test matches. Talking about the Lankan All-rounder Hasaranga he also has similar bowling action. But Hasaranga has only played 18 ODI's, 16T20I's, and 3 Tests.
Mitchell Starc and Lauren Cheatle
There isn't much comparison because Mitchell Starc plays in men's cricket and Lauren Cheatle is a women cricketer. But both of them are from Australia and have a similar bowling action and both are left-handed too. Starc has been consistently playing in the men's team but Lauren has only played 4 ODI's and managed to take only 2 wickets and 7 T20I's by getting 5 wickets.
Yasir Shah and Devendra Bishoo
Pakistan's Yasir Shah and West Indies spinner Devendra Bishoo have a similar bowling action and both of them are Right-arm leg spinner. Yasir Shah has been more effective in red-ball cricket by playing 45 test matches and grabbing 235 wickets till now whereas Bishoo has played 36 tests and grabbed 117 wickets and played 42 ODI's by taking 38 wickets.
Peter Siddle, Anrich Nortje, and James Pattinson
Peter Siddle was quite popular for his speed and high arm action with impressive line and length. Siddle played 67 test matches and clinched 221 wickets, whereas he only played 20 ODI's and took 17 wickets. South African fast bowler Anrich Nortje and Current Australian fast bowler James Pattinson have quite similar actions like Peter Siddle and both have been fascinating while playing.
Andrew Flintoff and Steve Harmison
Both of them come from England and have almost the same action when it comes to bowling. The only difference is Flintoff was an all-rounder and played 79 test matches by scoring 3845 runs and taking 226 wickets. Flintoff was also effective in White ball cricket and played 141 ODI's and scored 3394 runs and 169 wickets. Whereas Harmison played 63 Tests and took 226 wickets and 58 ODI's with 76 wickets.
Shane Bond and Matt Henry

Shane Bond and Matt Henry both come from New Zealand and the only thing is Bond is retired and had a little bit more pace as compared to Henry but the bowling action is quite similar. Shane Bond played 18 tests and 82 ODI's by taking 87 test wickets and 147 ODI wickets. Matt Henry has played 13 tests by taking 31 wickets and 94 wickets in his 54 ODI games.
Matheesha Pathirana and Lasith Malinga
Sri Lanka's Matheesha has only played U19 cricket yet but has very similar action like Yorker King Lasith Malinga. Everyone is aware of how ruthless Malinga was now everyone is expecting the same with Matheesha.
Dale Steyn and Tom Curran
South African lethal pace bowler Dale Steyn has dominated his outswing bowling with the perfect line, length, and pace. Steyn's bowling action was very similar which helped him to generate pace and current England bowler Tom Curran uses the same bowling action as Dale Steyn. Steyn has overall 439 test wickets in 93 test matches and has also played 125 ODI's and took 196 wickets whereas Tom Curran is young and has only played 2 tests, 25 ODI's and 28 T20I's.
Mitchell Starc and Mitchell Johnson
Mitchell Starc started playing international cricket in 2010 and has been remarkable with his bowling action and performance he started bowling similarly to Mitchell Johnson. Mitchell Johnson has pleased world cricket with his heroic bowling performance and attitude towards the game. Starc is following his bowling action since he started playing and made himself perfect. Both the Aussie left-arm fast bowlers have created a fear in the opposition's mind. Mitchell Johnson retired in 2015 and has played 73 Tests and grabbed 313 wickets. His ODI record is also great. Johnson played 153 ODI's and took 239 wickets and 30 T20I'S by taking 38 wickets. Mitchell Starc currently plays for Australia and has been one of their primary fast bowlers by playing 61 test matches he took 255 wickets and 96 ODI's with 184 wickets. Starc is also effective in T20 cricket and has played 35 matches and took 47 wickets overall.
So here is the list of bowlers who have similar bowling action in the cricketing world.