Aakash Chopra Predicts Who Will Be The Costliest Player In IPL 2022 Mega Auction: India's stylish openers KL Rahul and Rohit Sharma continued with their UAE form in the ongoing T20I series against New Zealand. The stylish duo played their 5th consecutive 50+ partnership in T20I as they guided the Men in Blue to their second victory in Ranchi.
While Rohit has begun his T20 captaincy on a promising note by winning back-to-back two games, it is KL Rahul, who turned out to be India's highest run-getter for the Indian side.
Virat Kohli, Rohit Sharma, and KL Rahul, three have been Team India's biggest exploits with the bat. They are the key players of the Indian batting unit. Though, it's a tough task but picking one of these three, former Indian cricketer turned commentator, Aakash Chopra feels that KL Rahul is India's finest batsman in the shortest format of the game.
Well, speaking on his latest YouTube video, Aakash Chopra feels that if Punjab Kings release KL Rahul for the upcoming IPL auctions, he will emerge out as the most expensive player in the history of the Indian Premier League. He said:
"Rohit and Rahul, what a tone they have. KL Rahul, I am saying it again – he is India's best T20 batsman. There is no better batter than him. He will be the most expensive player if he goes into the IPL auction, if the ceiling is not fixed because of the draft,"
He added:
"If KL Rahul ends up in the auction…and if the draft system doesn't put a ceiling on a player's salary… he will easily be the most expensive player in the upcoming auction. 20 Crore +."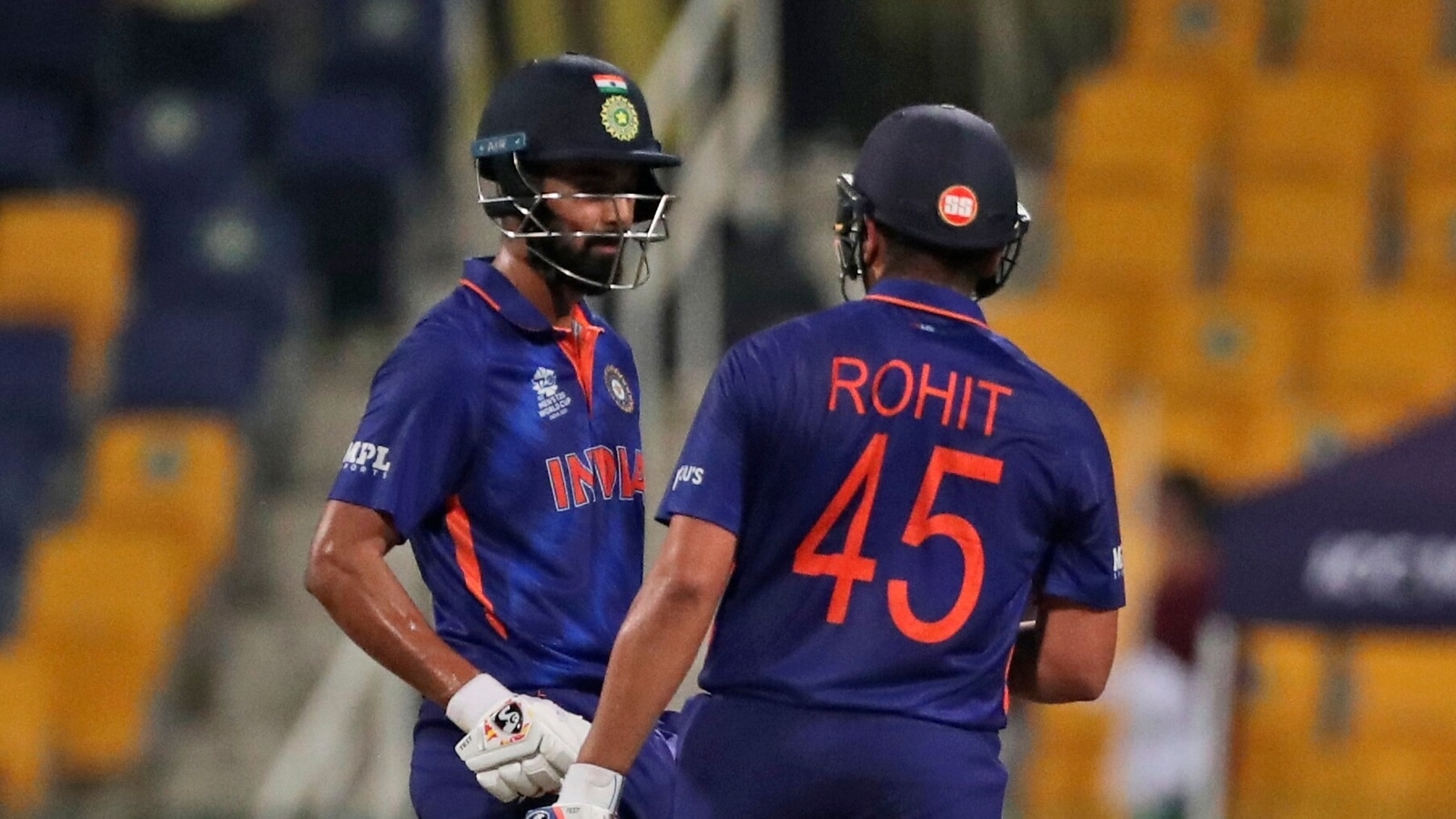 Further, Aakash Chopra also heaped praises on KL Rahul's terrific performances for the Men in Blue and feels that KL is on a different level. He said:
"If you see the last five matches, he has scored three-four fifties in that. I know he didn't score against Pakistan and New Zealand, but this player is of a different level,"
"The six he hits over the covers against the fast bowlers, however, fast you may bowl, it is kamaal and lajawab. Of course, I am a KL Rahul fan, you know it already. You should also be his fan because the skill level is unbelievable.""
After the conclusion of the first T20I against New Zealand, Aakash Chopra also opined that the newly appointed T20I skipper of team India, Rohit Sharma missed a trick by not testing the skills of Venkatesh Iyer, who is being hailed as the replacement of Indian all-rounder Hardik Pandya, against New Zealand. Aakash said:
"The Indian team said they need a fast-bowling all-rounder, so they played Venkatesh Iyer at six. But they didn't get him to bowl. I will say it's a rare error on Rohit Sharma's part. Generally, his captaincy is perfect, but it just left me a little befuddled,"
Meanwhile, the Indian side sealed the ongoing 3-match T20I series, by winning the first two matches against New Zealand to go up 2-0 in the series.