A proud moment for young Indian talent Abhimanyu Easwaran and his father as the former is all set to play a first-class Game in Stadium named after him. Yes, you read that right. Ranganathan Parameswaran Easwaran bought a piece of land in Dehradun back in 2005. He spent an astronomical amount from his pocket and built a first-class cricket stadium.
Fast forward to 2023, his son Abhimanyu Easwaran, who has been knocking on the national team's door, will be playing a first-class match at the 'Abhimanyu Cricket Academy Stadium'. For the unversed, 27-year-old Abhimanyu Easwaran was a part of the Indian Test squad against Bangladesh, however, he didn't get the opportunity to play.
Speaking about the big moment where he will play in a stadium named after him, Abhimanyu told PTI on the eve of the match:
"It is a proud moment for me to play a Ranji game at a ground where I have learnt all my cricket as a young boy. This is a result of his (father) love and hardwork and it is always a great feeling to come home but once you are on the field, the focus is on winning the game for Bengal,"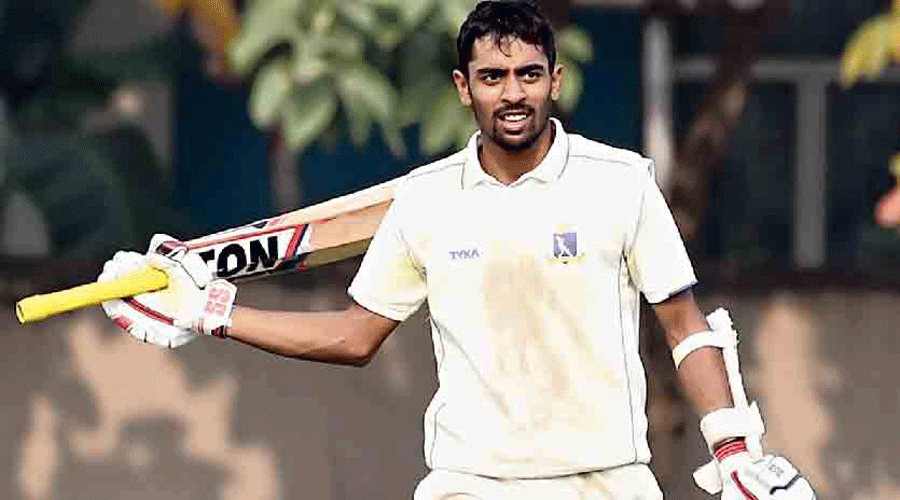 While cricketing legends playing in tournaments named after them isn't a new thing in the cricket world, however, there aren't too many examples where an active Indian uncapped first-class cricketer was going to ply his trade on a stadium named after him. Considering the same, Abhimanyu playing at 'Abhimanyu Stadium' is indeed a special occasion for both father and son.
"Yes, I don't think there are many instances, but for me this is not an achievement. Yes, it feels good but the real achievement would be if my son can play 100 Tests for India. This is a stadium I built because of my passion for the game and not just for my son," RP Easwaran told PTI ahead of the Ranji Trophy game between Bengal and Uttrakhand
Talking about the 'Abhimanyu Cricket Stadium', the picturesque ground has been adopted by the BCCI for some years now with a lot of domestic matches being held but this is the first time that the owner of the ground will be playing a first-class game in that stadium.