Team India is confident after their recent Asia Cup 2023 victory and ready to take on the world in the upcoming ODI World Cup 2023. India's impressive performance at the Asia Cup came under the inspired leadership of Rohit Sharma.
By crushing Sri Lanka by 10 wickets in the last match, India proved once again that they are the best team in Asia. The match was won by the pace demon and sensational fast bowler Mohammed Siraj, who took 6 wickets while conceding only 21 runs in 7 overs. As a result of his extraordinary effprts, India won the match by a large margin.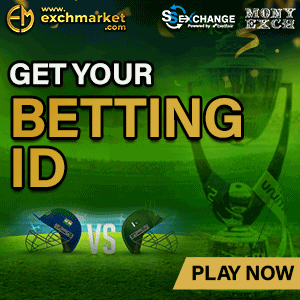 All throughout the world, fans are hoping that their team's recent success will continue at the ODI World Cup in 2023. As India prepares to host the tournament, excitement is at an all-time high. Virat Kohli, Shubman Gill, Rohit Sharma, KL Rahul, and others of India's cricketing elite impressed at the Asia Cup, raising expectations even higher.
Ajit Agarkar calls Kuldeep Yadav as India's Trump Card in World Cup 2023
Every cricket fan, though, is wondering: Who will be the key players for Team India at the World Cup? The solution, as supplied by BCCI chief selector Ajit Agarkar, is superstar spinner Kuldeep Yadav. While Agarkar was the assistant coach of the Delhi Capitals (DC) in the Indian Premier League (IPL), he and Kuldeep developed a strong working relationship. Agarkar believes that most rival teams find it difficult to compete with Kuldeep's excellent skills.
Agarkar said: "I have spent time with him in the IPL. He's a guy with a special skill set. Every guy needs to be shown faith, and the Indian team management has done that, and the results are there. He's a trump card (for us). Most teams are finding him a challenge. All of us are excited for what lies ahead."
The success that Kuldeep Yadav is having again in cricket is remarkable. Once on the cusp of getting out of the Indian side, his brilliant season with the Delhi Capitals in the IPL, sealed the deal. He hasn't turned back since then. India's hopes of winning the ODI World Cup 2023 on home soil rest heavily on Kuldeep's shoulders due to his excellent spin bowling abilities.
Fans in a cricket-crazed country like India place a great deal of faith in their favourite players. Team India's prospects for winning the ODI World Cup on their home soil are good thanks to the presence of players like Kuldeep Yadav, who may flip the match in India's favour. The mood has been established, and the anticipation is high. The stage is set for the team to shine and bring honour to their country.