Dear Dinesh Karthik,
Oh, what can I say? I am still at a loss of words to describe the kind of impact that you have had on all our lives, especially the ones who have been through a lot and yet dream about a comeback. You have literally become the patron-saint of comebacks and that too the non-fictional one.
From the dark spheres of losing yourself to mediocrity to putting in those extra yards, you preached a mantra, a mantra to live for. From being called the part-time cricketer to being written off as a liability, you turned around the tide in sumptuous fashion.
From being a wild swinger of the blade who would miss out on his shots and timing frequently, you manifested a version of yourself that was praised by cricketers of the highest order. Dinesh Karthik, you simply made a dream come true.
Well, the journey for you has just started. Rediscovering yourself at 37 is a brand-new feeling with the adrenaline running high in your veins. Just like Imagine Dragons sang 'whatever it takes, cause I love the adrenaline in my veins', well you are just living a life out of it.
From the perfect footwork to an extensive array of strokes, you are just making this very personal for the bowlers. You are that ticking bomb that simply cannot be diffused as they say that the game isn't over unless the finisher says it is over.
Somehow, your experience over the years have been simply mesmerizing and the kind of damage that you have been inflicting seems more of a resolute counterblast to every single criticism that you have faced over the years.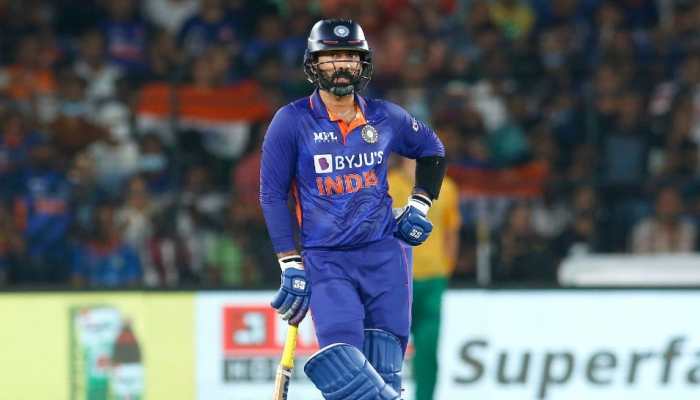 From those glorious lofts to the pulls and hooks down the leg-side, you are in no mood to sit back and relax. You are here like a man possessed, who knows his roles very well and is working to get better with every passing day.
Being candid, at 37, your time is limited and the opportunities that will come your way will also be very limited and yet some how you seem to be a man who is willing to risk it all to grab the throne. Maybe you would fail but for me it doesn't really matter. What does matter is that you are fighting it and you will continue to fight it. What does matter is that there is no end to your unwavering faith and that is what makes me believe in the cricketing Gods.
It's okay DK if you do not get the laurels that you deserve but for me, you have already been a hero and just do what you love. The stars would align in their own accord.
From
A crazy cricket fan.