Dear ICC,
You know, I was so very waiting for India to take the field after our beloved and religious ritual of IPL had to be put on hold. Being a cricket aficionado, every single time India takes the pitch, it feels as if a revelry is upon us. It doesn't really matter if they win or lose, but what does is to witness the coming together of a billion people admiring their Gods.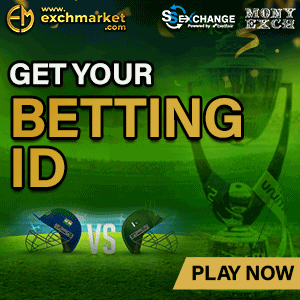 The Gods can vary, the Gods can change, the Gods can turn evil and at times, the Gods can also be impervious to any of our sentiments, however, it still doesn't matter to us. What does is seeing Virat Kohli, lowering his stance, lifting his chin and driving gloriously through the covers. What does matter is to witness Rohit Sharma, swiveling on his toes like a spinning top and battering the bowlers into the stands.
What does matter to us is seeing Jasprit Bumrah charging in from the yonder and hammering those life-threatening toe-crushers and celebrating like a mad man who found his sanity in lost space. What does matter to us, ICC, is Ravindra Jadeja flying like a pouncing tiger and plucking out the cherry from the air in ecstatic fashion.
We Indians, believe me, ICC, we Indians have seen far too much to actually feel impacted by a scandal, by sledging, by allegations, by match-fixing. Just throw your darkest words at us and we will turn them into crispy, rollicking expressions that you can intaglio in your lexicon. That is how emotional and strong we are about our religion called cricket.
Despite being a reckoning force in cricket, when it comes to the World Cups, India's antiquity isn't something to be proud of. Definitely, we shared our crests and troughs, however, the numbers aren't too fascinating. However, guess what, it doesn't matter to us. As I said before, what does matter is Sachin Tendulkar carving that insane uppercut against Shoaib Akhtar, what does matter is Sreesanth appearing like an invisible God and pouching the catch that won us the world, what does matter is Dhoni slicing a perfect helicopter shot into the stands to crown us as the kings of the world.
So when you decided that we will have a World Cup in Test cricket too, we Indians knew that it was high time that we should start preparing for another exerting, tormenting, enduring and grueling two years. It didn't come easy at all. We had a scintillating start to the fray with 7 wins in the opening 7 Test matches. Honestly, it was no surprise because the challenges weren't really formidable enough barring South Africa. However, South Africa's legacy on Indian soil is at par.
We were jolted to a rude awakening when New Zealand happened. A clean sweep in two Tests and that too in humiliating fashion broke our spirits completely and questions started pouring in from all corners. Given the advancement of the menacing virus, things came to an abrupt halt. We resumed our quest for the throne in the longest format of the game through Australia.
Things got worse when our batting lineup crumbled like dominoes in front of Australians with an ignominious 36 on the cards. We Indians needed saving. We Indians needed deliverance and most importantly we needed a hero.
A hero did arrive in the form of our vice-captain and the acting captain in the last three matches of the series after Kohli's departure and he went by the name of Ajinkya Rahane. Following that, the third Test in the series tested our mettle to the very bone. With players getting injured left and right, it was a magical performance from Ashwin and Vihari to save the blushes of a defeat.
Finally arrived the most iconic moment of 2021 for Indian cricket that saw Pant smashing straight down the field to pen another remarkable series win in Australia.
ICC, do you really not think that all these feats, they matter to us? Don't you think that after this enduring war, it was your responsibility to choose a location that would be idyllic for Test cricket? Don't you think that what mattered to the world was the successful completion of this one-off Test extravaganza?
If the Test remains a draw, the championship will be shared because you haven't thought of a way to break the tie. Really? After all those edgy moments, after all those seconds of hyper-tensions, after all those crucial hours of brutality that the Indians got exposed to, this is how you want the culminating war to be fought?
I am sorry, but you were absolutely feckless when you chose England in the middle of a monsoon, in the middle of a pouring June. England was always infamous for its inclement weather. It is a rare occasion in the English nation to witness a game completely being played under the sun.
ICC, this isn't football where rain intensifies the fun and the excitement. This is cricket, where the ball needs to roll, the surface needs to be dry and it should be in a state where players can run without slipping and injuring themselves. However, you were hellbent on the fact that cricket should return to its roots.
You know there is a reason why we cherish our heritage and thrive on our advancements. It is good to see that you preferred roots over reality. England can take all the pride in being one of the earliest nations to have played the gentleman's game, however, their weather isn't too gentlemanly.
Only if you would have picked up Australia or South Africa for this one-off Test match, maybe, it could have disrupted a few ensuing tours and you would have had to rake your brains to get them back in place, but that is what you are paid for. If we common people start doing your job, then maybe we can form a board amongst ourselves, planning the tours for other nations. Why would you savor the elite status?
An extra day of cricket was your solitary solution to this raining predicament? I guess even kids under the age of six, crack better jokes than you.
Maybe and maybe, you should now focus on getting the ensuing World Test Championship right. Of course, since it is the inaugural edition, mistakes can be overlooked, but the blunder of choosing England in its magnificent monsoon as the venue for the most crucial Test match in the history of Test cricket is a historic blunder.
Yours sincerely,
An angry cricket fan.