The Board of Control for Cricket in India (BCCI) released the new player contracts for India senior men players for the period October 2019- September 2020, on Thursday. The contract has been divided into four categories — A+, A, B, and C. The Indian skipper Virat Kohli, Rohit Sharma, and pacer Jasprit Bumrah are the only three cricketers who could make it to the A+ list worth Rs 7 Crores.
However, the thing that has attracted everyone's attention is the absence of MS Dhoni from the central contract. Yes, Dhoni has been dropped by BCCI from the annual contract of the players. Besides MS Dhoni, BCCI has also dropped Dinesh Karthik, Khaleel Ahmed and recently retired, Ambati Rayudu.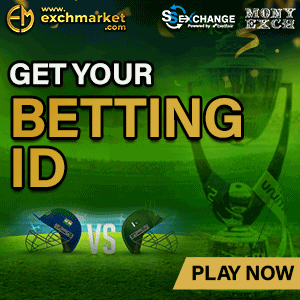 Ever since Dhoni made his debut for the country, this is for the first time that his name has gone missing from the contract. The speculations on Dhoni's retirement were already at its peak and now the exclusion of him from the contract team has added more fuel to the already fuming fire.
Dhoni played his last international match against New Zealand in the semi-final of the World Cup. After the match was ended, Dhoni took a sabbatical from the game and kept on extending it. While the fans were waiting for his comeback in the team, this news has come out as an absolute shocked for the fans.
Twitterati are very disappointed with the BCCI from dropping Dhoni from the central list and are thus posting angry tweets for them.
Here, check out the reactions of angry Twitterati on the exclusion of Dhoni from the annual contract:
— kaala tika ? (@anttshant) January 16, 2020
No #MSDhoni in #BCCI players annual contract. Period from Oct 2019-Sep 2020. #MSDhoni has made himself unavailable since the semi-final in World Cup 2019. Only 3 players in grade A+ – Virat, Rohit and Jasprit.

— Karishma Singh (@karishmasingh22) January 16, 2020
Is #MsDhoni retired from Indian Cricket team he is not in #Contract @SGanguly99 @BCCI

— Sandeep Sanju (@SandeepSanju98) January 16, 2020
#MSDhoni missing from the list of new player contracts announced by BCCI. Indicator?

— Jaspreet Singh Sahni (@JaspreetSSahni) January 16, 2020
#MSDhoni ?? https://t.co/UeNgmovfp9

— Ram Charan missed National Award By a Whisker ?? (@1010_arjun) January 16, 2020
#JustAsking #BCCI #MSDhoni #IndianCricket https://t.co/cavecGWX8J

— Gulabchandra (@gulabchandra_) January 16, 2020
https://twitter.com/Baredevil_/status/1217726381142020097?s=20
I wonder if #MSDhoni isn't keen on playing .. why is @DineshKarthik being ignored?? He's still the best option after MSD.. #Dhoni

— Divya (@divdivdiv) January 16, 2020
https://twitter.com/syedhussain_/status/1217729554921357312
https://twitter.com/dream11mahirat/status/1217728559038361600?s=20
Not fair to a player who has given so much to Indian cricket. #MSDhoni

— #WhatNext (@ThisNMore) January 16, 2020