The Indian wicketkeeper-batter Rishabh Pant had a miraculous escape as he suffered a horrific car accident on Friday. His luxury car crashed into a road divider and caught fire after he dozed off at the wheel on the Delhi-Dehradun highway in the early hours of Friday. Pant was on his way to his hometown Roorkee to surprise his mother.
Director General of Uttarakhand Police, Ashok Kumar, has confirmed that Pant was alone in the car at the time of the accident and broke the windscreen to escape from the vehicle after it caught fire. The driver and other staff of a Haryana Roadways bus passing by came to Pant's rescue as they helped the cricketer get out of the burning Mercedes Benz.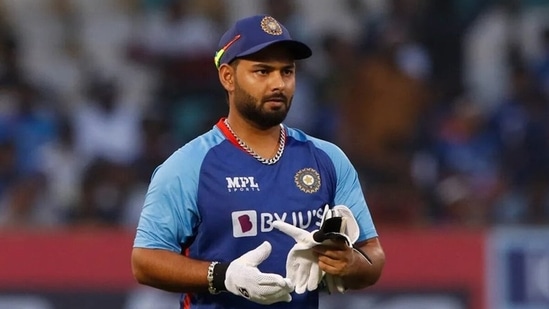 The Board of Control for Cricket in India (BCCI) revealed that the 25-year-old cricketer has two cuts on his forehead, a ligament tear in his right knee, and has also hurt his right wrist, ankle, and toe and has suffered abrasion injuries on his back but is in stable condition. As per a report by ESPNCricinfo, the results of Rishabh Pant's MRI of the brain and spinal cord have returned as 'normal.' Pant has also undergone plastic surgery intervention for facial injuries, lacerated wounds, and abrasions. Pant will go through an MRI on his ankle and knee on Saturday as there was pain and swelling on Friday.
Meanwhile, Bollywood actors Anil Kapoor and Anupam Kher on Saturday met Rishabh Pant and provided updates on his health. After meeting Pant, Anil Kapoor told reporters that Pant is doing fine. He said:
"He (Pant) is doing fine. We met him as fans. Let us pray that he recovers soon and we see him playing again,"
Anupam Kher, who accompanied Anil Kapoor, said that they made Pant laugh a lot. He said: "Everything is fine. We met Pant, his mother and relatives, they are all fine. We made him laugh a lot,"