So, the Indian team management has made the big, bold call of dropping Rishabh Pant from their T20I eleven; Dinesh Karthik was selected as the keeper-batsman ahead of Pant for the crucial encounter against Pakistan on Sunday in India's first game of the Asia Cup 2022.
And while Karthik brings his finishing role's speciality and form, it was quite a stunning call from skipper Rohit Sharma and head coach Rahul Dravid to exclude Rishabh Pant from the eleven today.
Have India made a blunder by dropping Rishabh Pant?
For Rishabh Pant is India's leading international run-scorer from 2021 and also in 2022 so far. He has been in good form – smashing two centuries on the England tour in July in Test and ODI; and then he had a good T20I series in West Indies.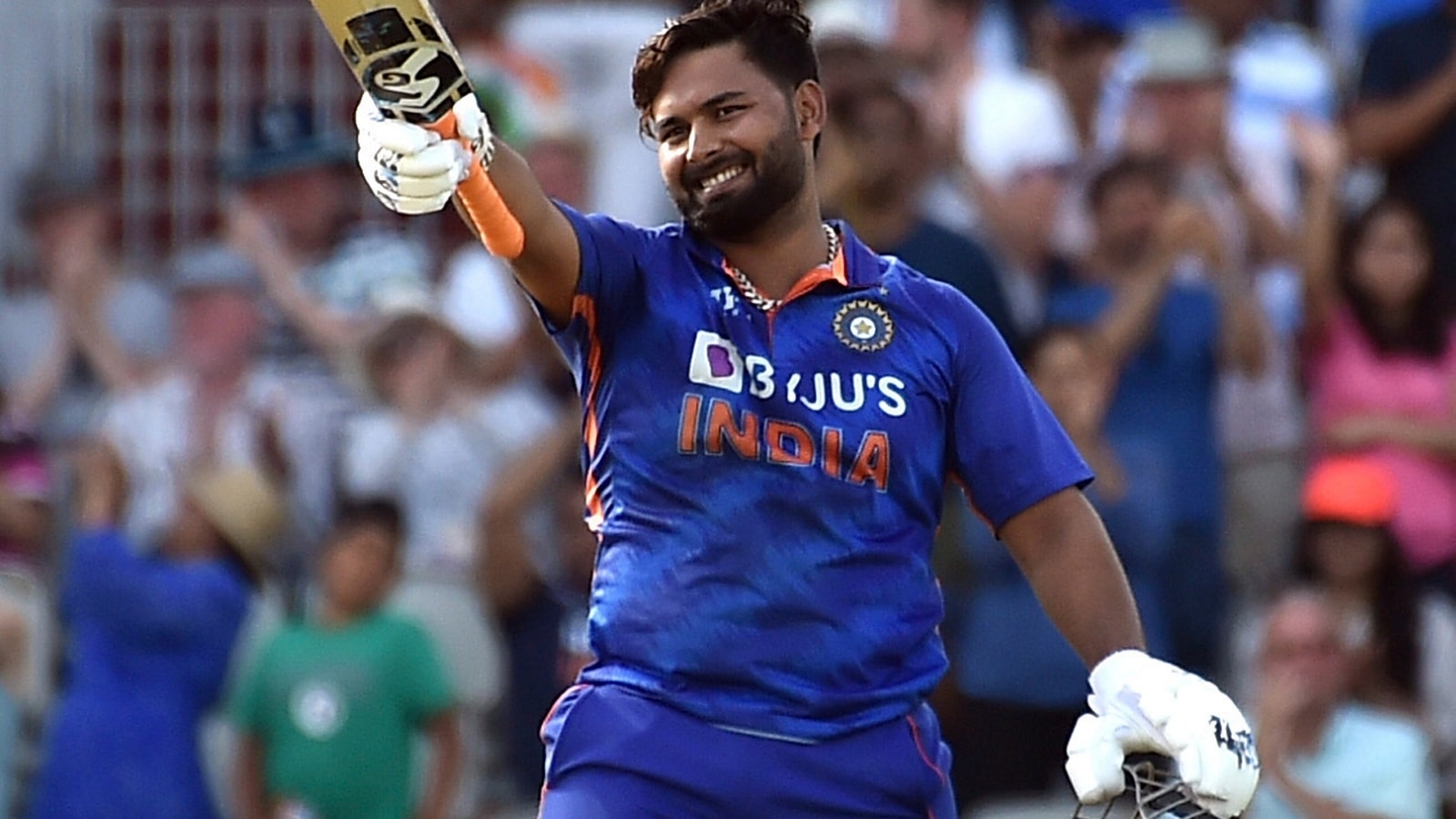 Apart from that, Pant was the only left-hander in India's top six (assuming Ravindra Jadeja is slotted at number 7), and could have been a great match-up against Pakistan's spinners – leg-spinner Shadab Khan and left-arm spinners Khushdil Shah and Mohammad Nawaz.
Captain Rohit Sharma won the toss and elected to bowl first. While announcing the team news, he said that there was a direct shootout between Pant and Karthik and the team management picked the latter; Sharma also said that Pant was misfortunate to miss out, but admitted that's that of the team selection.
"Honestly, I don't think the toss is that important, we are just here to play good cricket. We've played here in the IPL, so hopefully the pitch will be good. It was a tough call we had to take between playing Dinesh and Rishabh, Rishabh sadly misses out. And Avesh makes it as the third seamer. This is an important game for us, but as cricketers we don't want to think about the opposition, we just want to correct whatever mistakes we are doing. We are bowling first," Rohit said at the toss.
Teams:
Pakistan (Playing XI): Babar Azam(c), Mohammad Rizwan(w), Fakhar Zaman, Iftikhar Ahmed, Khushdil Shah, Asif Ali, Shadab Khan, Mohammad Nawaz, Naseem Shah, Haris Rauf, Shahnawaz Dahani
India (Playing XI): Rohit Sharma(c), KL Rahul, Virat Kohli, Suryakumar Yadav, Dinesh Karthik(w), Hardik Pandya, Ravindra Jadeja, Bhuvneshwar Kumar, Avesh Khan, Yuzvendra Chahal, Arshdeep Singh
Fans on Twitter went wild learning that Rishabh Pant has been dropped. While many pointed out the usefulness of Pant in the batting line-up, some applauded the management for being brave to stick with Karthik in the finisher's role.
Here are some of the best Twitter reactions:
Love the clarity of Rohit too! He was so certain what the selection dilemma was – removed the drama!

— Sarah Waris (@swaris16) August 28, 2022
BREAKING NEWS#RISHABHPANT MISSES OUT, #DINESHKARTHIK PLAYS #India have won the toss and choose to bowl first

"Toss is not important. Good cricket is." #AsiaCup #Cricket

— Broken Cricket Dreams Cricket Blog (@cricket_broken) August 28, 2022
India X1: Rohit, Rahul, Kohli, Sky, Hardik, Karthik, Jadeja, Bhuvi, Avesh, Chahal, Arshdeep.

— Johns. (@CricCrazyJohns) August 28, 2022
https://twitter.com/_cricketsparsh/status/1563882344003411969
Rishabh Pant not playing for India. Dinesh Karthik is in the Playing XI.#INDvPAK

— Prasenjit Dey (@CricPrasen) August 28, 2022
Massive insight into India's plan for T20Is: Rishabh Pant is a dispensable quantity in the format. Brave.

— Sreshth Shah (@sreshthx) August 28, 2022
Big call – Rishabh Pant benched for Dinesh Karthik#INDvsPAK

— Rohit Sankar (@imRohit_SN) August 28, 2022
Good to see Urvashi Rautela in the stadium

— ∆nkit (@CaughtAtGully) August 28, 2022
Rishabh Pant misses out #PAKvIND

— Subhayan Chakraborty (@CricSubhayan) August 28, 2022
Rishabh Pant dropped for India vs Pakistan game.

— 12th Khiladi (@12th_khiladi) August 28, 2022
.@ImRo45: "Rishabh unfortunately misses out. We have gone with Dinesh Karthik."#INDvPAK #AsiaCup #INDvsPAK

— Cricket.com (@weRcricket) August 28, 2022
.@GautamGambhir: "I would've gone with Pant and Hooda above Karthik and Jadeja."#INDvPAK #AsiaCup #INDvsPAK

— Cricket.com (@weRcricket) August 28, 2022
I love Rishabh Pant dearly and he can add huge value to India's T20 top order. But if Rohit, Kohli and Rahul are all going to play, which let's face it they just are, Dinesh Karthik is essential.

If Asif Ali doesn't fire, Pakistan look underpowered.#AsiaCup#INDvPAK

— Nakul Pande (@NakulMPande) August 28, 2022
Pant's career was supposed to boom under Dravid, I thought his career started under Dravid as he knows to treat him better but only fxked him up more by playing up and down, opening him and doing all sorts of clownery. EOD, Pant has to be blamed for lack of runs anw

— BALAJI (@deep_extracover) August 28, 2022
Gambhir and Wasim Akram both shocked Pant not selected over DK. Akram saying, RP is the one for the future

1. You need an X-factor.
2. Pant takes time to get going. With a top 3 already not the most aggressive, is he the one?
3. Future? You first think of the WC in 2 months!

— Sarah Waris (@swaris16) August 28, 2022
Action: Getting cucked by Left Arm orthodox and leg spin in last T20 world cup.

Reaction of Indian TM: Drop only left hander that they have in the line up in the lead up to next world cup.

I thought this management was about taking brave calls.#IndvPak #AsiaCup2022

— Akash Kumar Jha (@Akashkumarjha14) August 28, 2022
Wow. Pant left out?! Basically tore up everything they have done in experimentation last six months.

DK punt gets bigger by the day! #INDvPAK

— Chetan Narula (@chetannarula) August 28, 2022