Virat Kohli Bowed Down To Suryakumar Yadav After His Blockbuster Innings: Against Hong Kong on Wednesday, Suryakumar Yadav once again put up a stunning exhibition of power- and range-hitting, showing why he is hailed as India's Mr 360, and also that he's India's current best T20 batsman. With his astonishing ball-striking, SKY lit up the bull ring stadium of Dubai.
He came into bat after KL Rahul's dismissal, India at 94/2 at the 13-over mark. Kohli and Rahul had bored down everyone with their slow, painful-to-watch and difficult-to-comprehend partnership of 56 runs from 49 balls. And then entered SKY and stole the show, giving the fans in the ground and on their television sets some much-desired entertainment, and treating the Hong Kong bowling attack as they should have been by Kohli and Rahul.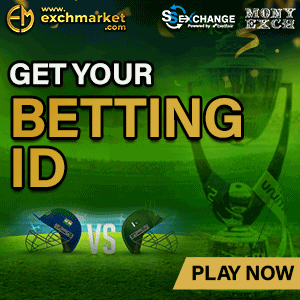 In an incredible exhibition of ball-smashing, Suryakumar Yadav scored 68 runs in 26 balls – walloping 6 fours and 6 sixes. His strike rate of 261 was as jaw-dropping as his knock. His knock as thunderous that even led Virat Kohli to bow down to India's most in-form T20 batsman.
Yes, even the King Kohli, to whom the world had bowed down when he was in his pomp, in turn, bowed down to Suryakumar Yadav after watching his gob-smacking performance today in Dubai from the non-striker's end.
When both of them walked off the pitch after the completion of India's innings, Kohli urged the crowd to cheer louder for Suryakumar Yadav. Kohli was even seen asking his Indian teammates that "yeh kya hai, yeh kya hai", with a look of amazement, referring to SKY's delectable ability to access every part of the ground.
Here, see the video that has gone viral on social media
https://twitter.com/Rudra1268/status/1565004745210703872?s=20&t=H2JVeJwws4Aom6AM1nEzOg
Here are some of the more reactions:
https://twitter.com/FlashCric/status/1565003161340784641
https://twitter.com/ikpsgill1/status/1565006419300319233
https://twitter.com/Shamsihaidri1/status/1565010566321557509
https://twitter.com/abhi_is_online/status/1565004145811423232
https://twitter.com/BoltaBharat2/status/1565009050798292992
Suryakumar was on 42 off 20 balls when the last over started and India, at 166/2, were still eyeing a big total to put it out of reach of Hong Kong. Then came the SKY mayhem on pacer Haroon Arshad in the last over: 6, 6, 6, 0, 6, 2.
SKY finishing on 68* off 26 balls, India on 192. Kohli on 59* off 44 balls.