Asia Cup 2023 Final: In a stunning display of pace bowling mastery, Mohammed Siraj orchestrated a spectacular performance that sent shockwaves through the cricketing world during the Asia Cup final. India's pace sensation single-handedly dismantled the Sri Lankan batting lineup, claiming an astonishing six wickets, with four of them coming in a mesmerizing single over.
Sri Lanka's decision to bat first reaped rich rewards as Siraj unleashed his fiery spell. He left the Sri Lankan batsmen bewildered and unable to counter his relentless pace and precision. Siraj's figures of 6-21 epitomized his dominance on the field.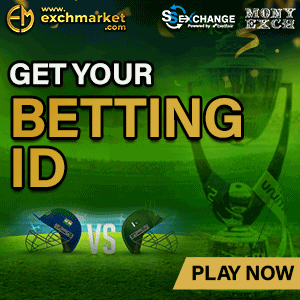 The Sri Lankan innings got off to a disastrous start when Kusal Perera, their opener, was dismissed on just the third ball of the match. Jasprit Bumrah had him caught by the wicketkeeper, setting the tone for Sri Lanka's struggles.
However, it was Mohammed Siraj who truly terrorized the Sri Lankan team. His unplayable deliveries left the Islanders reeling, as he claimed the next six wickets. Siraj's fourth over of the innings proved to be the most destructive, as he scalped four wickets in a single over. Sri Lankan skipper Dasun Shanaka won the toss and elected to bat first, a decision that would ultimately backfire as their batting lineup crumbled under Siraj's relentless assault.
The match endured a delayed start due to a wet outfield. Rain had been a persistent challenge throughout the tournament, casting a shadow over the Asia Cup, which serves as a precursor to the upcoming ODI World Cup.
Asia Cup 2023 Final: Cricket Fraternity Reacts To Mohammed Siraj's Spell
Siraj's extraordinary spell sent shockwaves across the cricketing fraternity. The sheer brilliance and skill displayed by the pace bowler left fans, experts, and fellow cricketers in awe. The cricketing world collectively celebrated a remarkable performance that will be remembered for years to come.
ALSO READ [ VIDEO ] Mohammed Siraj Picks Up 4 Wickets In One Over In Asia Cup 2023 Final
Siraj's seven-wicket haul in the Asia Cup final not only etched his name in cricketing history but also underscored his status as a rising star in the world of fast bowling. It left cricket enthusiasts eagerly anticipating his future performances and hoping for more magical moments on the field. As fans celebrated his remarkable achievement, they couldn't help but wonder what new heights this young pace sensation might reach in the years ahead..
Alexa, what's the weather like today? ☀️"
"Alexa: Sorry, the forecast is Siraj's spell – unpredictable! 🌧️🏏

— Irfan Pathan (@IrfanPathan) September 17, 2023
Mohd Siraj is turning the Asia Cup finals into a thriller with his incredible bowling performance, taking down 5 important wickets! Great going brother @mdsirajofficial 🏏🇮🇳 #AsiaCupFinals #SirajShowdown #INDvSL

— Suresh Raina🇮🇳 (@ImRaina) September 17, 2023
5 wickets in 16 balls! This is like a fantasy playing out for Mohd Siraj.

— Harsha Bhogle (@bhogleharsha) September 17, 2023
Amazing!
Incredible!
Unbelievable!

Siraj: The Sensation.🔥#INDvsSL pic.twitter.com/sWN4u1ptPe

— Awanish Sharan 🇮🇳 (@AwanishSharan) September 17, 2023
Mohammad Siraj you have rocked our World. Football scorecard in a cricket match. #INDvSL pic.twitter.com/kPQd4mGXai

— R A T N I S H (@LoyalSachinFan) September 17, 2023
MOHAMMAD SIRAJ – YOU FREAKIN LEGEND….!!!!

4 wickets in a single over by Siraj – this is absolute mayhem! pic.twitter.com/VBO85N14Zl

— Mufaddal Vohra (@mufaddal_vohra) September 17, 2023
Mohammed Siraj talking 4 wickets in 1 over pic.twitter.com/MXuctbMKb1

— Sagar (@sagarcasm) September 17, 2023