As the cricketing world gears up for the ICC ODI World Cup 2023 in India, anticipation and excitement are reaching fever pitch. Fans from across the globe are busy analyzing team strengths, weaknesses, and prospects. While Australia is often considered a cricketing powerhouse, there are compelling reasons to believe that they might face challenges in qualifying for the semi-finals of the upcoming World Cup. In this article, we'll delve into three key factors that could potentially hinder Australia's path to the semi-finals.
3 Reasons Why Australia Will Fail To Qualify For Semi-finals Of World Cup 2023:
1. Spin Woes on Subcontinent Tracks
One of the primary challenges Australia may encounter in India is the spin-friendly pitches that have become synonymous with the subcontinent. Historically, Australian batsmen have shown vulnerability against quality spin bowling on turning tracks. The slow, spinning deliveries can often leave them struggling to find their rhythm, leading to dismissals that can tilt the match in the opponent's favour.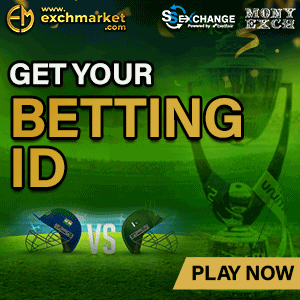 Furthermore, the Indian subcontinent is home to some of the world's finest spinners, who are well-versed in exploiting local conditions. Facing the likes of Kuldeep, Ravindra Jadeja, or any other top-class spinner in Indian conditions can be an arduous task.
To make matters more challenging, Australia's spin-bowling department has often been perceived as a relative weakness compared to their seam attack. While they do have competent spinners, they might lack the depth and variety required to outshine their subcontinental counterparts consistently.
In the absence of a strong spin-bowling arsenal and with a historical vulnerability against spin, Australia could find it tough to navigate the spin-friendly pitches and secure crucial victories in the World Cup.
2. Injury Concerns
Injuries are an integral part of professional sports, and cricket is no exception. Australia has witnessed its fair share of injury concerns in recent times, particularly among key players. The fitness and availability of star players such as Glenn Maxwell, Cameron Green, Travis Head, Mitchell Starc, Pat Cummins, and Steve Smith will be crucial to Australia's World Cup campaign.
While Australia boasts a rich cricketing talent pool, there have been instances where injuries have depleted their resources. A lack of depth in certain positions, particularly in the batting order, could leave them exposed in case of injuries to key personnel.
Teams like India and England have developed considerable depth in their squads, allowing them to cope with injuries and adapt to different conditions effectively. Australia's overreliance on a few key players could become a significant hurdle in their quest for World Cup glory.
3. Intense Competition Among Top Teams
The landscape of international cricket has evolved significantly in recent years, with multiple teams elevating their game and challenging the traditional cricketing powerhouses. Australia's path to the semi-finals will be paved with intense competition from formidable opponents.
Teams like India, England, Pakistan, and New Zealand have consistently performed well in ODI cricket, and they will be eager to make their mark in the World Cup. These teams possess a potent blend of experienced campaigners and emerging talents, making them a force to be reckoned with.
Additionally, the World Cup's round-robin format means that Australia will have to face each of these teams in the group stage, leaving little room for error. With only four spots available in the semi-finals, every match will be pivotal, and Australia will need to bring their A-game consistently.
ALSO READ Virat Kohli Has An Emotional Message For The Indian Fans Ahead Of The World Cup
While Australia has a storied history of success in international cricket and possesses a formidable lineup, several factors could impede their journey to the semi-finals of the ODI World Cup 2023 in India. The challenges presented by spin-friendly conditions, injury concerns, and the intense competition among top teams will test their mettle. However, cricket is a game of surprises, and the unpredictability of sport is what makes it so captivating. Regardless of the obstacles, cricket fans around the world eagerly await the World Cup to witness how Australia and other teams perform on the grand stage, where every moment is etched in cricketing history.