Pakistan captain Babar Azam retained his number 1 ICC T20I batsman spot and with that created a new record: Babar has now held this position for the longest period of time – 1014* days, shattering Virat Kohli's record of 1013 days during his reign in the previous decade.
Babar has now 818 rating points, ahead of the second-placed batsman, his opening partner Mohammad Rizwan who has 794 rating points.
Babar Azam continues his supreme touch with the bat
While Babar has been on an ascend in recent times, Kohli has suffered a shocking dip: the man who once ruled the T20I batting ranking is now not even in the top 10! Only one Indian – Ishan Kishan at 7th position – is in the top 10 T20I batsmen.
Babar Azam, who was the highest scorer at the 2021 T20 World Cup in the UAE last year, has been in the staggering form: since the start of 2021, he has amassed 1005 runs slamming 10 fifties and a century. Only his opening partner, Rizwan, has scored more T20I runs than Azam since last year.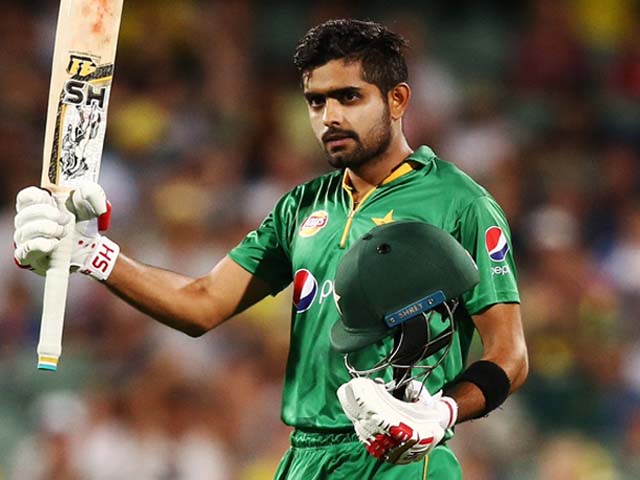 Babar targets becoming number 1 batsman in all three formats
Babar is also the number 1 ODI batsman and is ranked 4th in Test cricket. It will be a historic achievement if the Pakistani captain can become his country's first-ever batsman to attain the top spot in ICC batting rankings in all three formats.
"As a player it's a dream to become the No. 1 in all formats and, for that, you have to focus and put in hard work. It's not like if you are the top player in one or two formats, you go easy," Babar had said earlier this month. "If you are to become No.1 in all three, you have to keep yourself fit and on track. There is back-to-back cricket and the gap is less. For that, you need to be extra fit.
"It's something I am preparing for. It's going well in white-ball and hopefully, I will be able to do well in Tests too."
Also Read: