The national selectors met and BCCI have announced a fifteen-man squad for India's solitary home Test against Afghanistan, at M Chinnaswamy Stadium, Bengaluru next month.
India's captain Virat Kohli will not play in this Test because he is going to England to play County Cricket for Surrey and Ajinkya Rahane will lead the squad in his absence.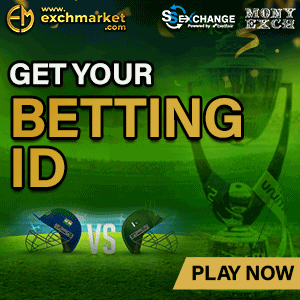 Karun Nair, who was dropped for the South Africa tour, has been included in the squad and uncapped player, Shardul Thakur, who may make his Test debut, has also been included.
#TeamIndia for one-off Test against Afghanistan announced

Ajinkya (Capt), Shikhar, Vijay, KL Rahul, Pujara, Karun Nair, Saha (wk), Ashwin, Jadeja, Kuldeep, Umesh, Shami, Hardik, Ishant, Shardul #INDvAFG

— BCCI (@BCCI) May 8, 2018
India squad for Afghanistan Test: Ajinkya Rahane (c), Cheteshwar Pujara, Shikhar Dhawan, Murali Vijay, KL Rahul, Karun Nair, Wriddhiman Saha, Ravichandran Ashwin, Ravindra Jadeja, Kuldeep Yadav, Umesh Yadav, Mohammed Shami, Hardik Pandya, Ishant Sharma, Shardul Thakur.
***
The selectors also announced for the ODI and T20I squads for the tour of England. The selectors have rewarded the performances in IPL and the likes of Ambati Rayudu, Siddharth Kaul and Shreyas Iyer have been included in the squad.
Here is India's squad for the ODI series:
#TeamIndia for three-match ODI series against England announced

Virat (Capt), Shikhar, Rohit, KL Rahul, Shreyas, Rayudu, MS Dhoni(wk), Dinesh Karthik, Chahal, Kuldeep, Sundar, Bhuvneshwar, Bumrah, Hardik, Kaul, Umesh #ENGvIND

— BCCI (@BCCI) May 8, 2018
Virat (Capt), Shikhar, Rohit, KL Rahul, Shreyas, Rayudu, MS Dhoni(wk), Dinesh Karthik, Chahal, Kuldeep, Sundar, Bhuvneshwar, Bumrah, Hardik, Kaul, Umesh
Here is India's squad for the T20I series:
#TeamIndia for three-match T20I series against England announced

Virat (Capt), Shikhar, Rohit, KL Rahul, Raina, Manish, MS Dhoni(wk), Dinesh Karthik, Chahal, Kuldeep, Sundar, Bhuvneshwar, Bumrah, Hardik, Kaul, Umesh #ENGvIND

— BCCI (@BCCI) May 8, 2018
Virat (Capt), Shikhar, Rohit, KL Rahul, Raina, Manish, MS Dhoni(wk), Dinesh Karthik, Chahal, Kuldeep, Sundar, Bhuvneshwar, Bumrah, Hardik, Kaul, Umesh