England head coach Brendon McCullum asserted that he and his players won't be fraternizing with the Australian players anytime soon in the aftermath of the controversial run-out of Jonny Bairstow in the Lord's Test by Alex Carey on Day 5.
Australia won the Lord's Test by 43 runs, overcoming the heroics of England captain Ben Stokes with the bat, and Pat Cummins' side took a 2-0 lead in the series with 3 matches to go in the Ashes 2023. The final day of the Test was marred by a Jonny Bairstow's run out that has ignited the Spirit Of Cricket debate once again.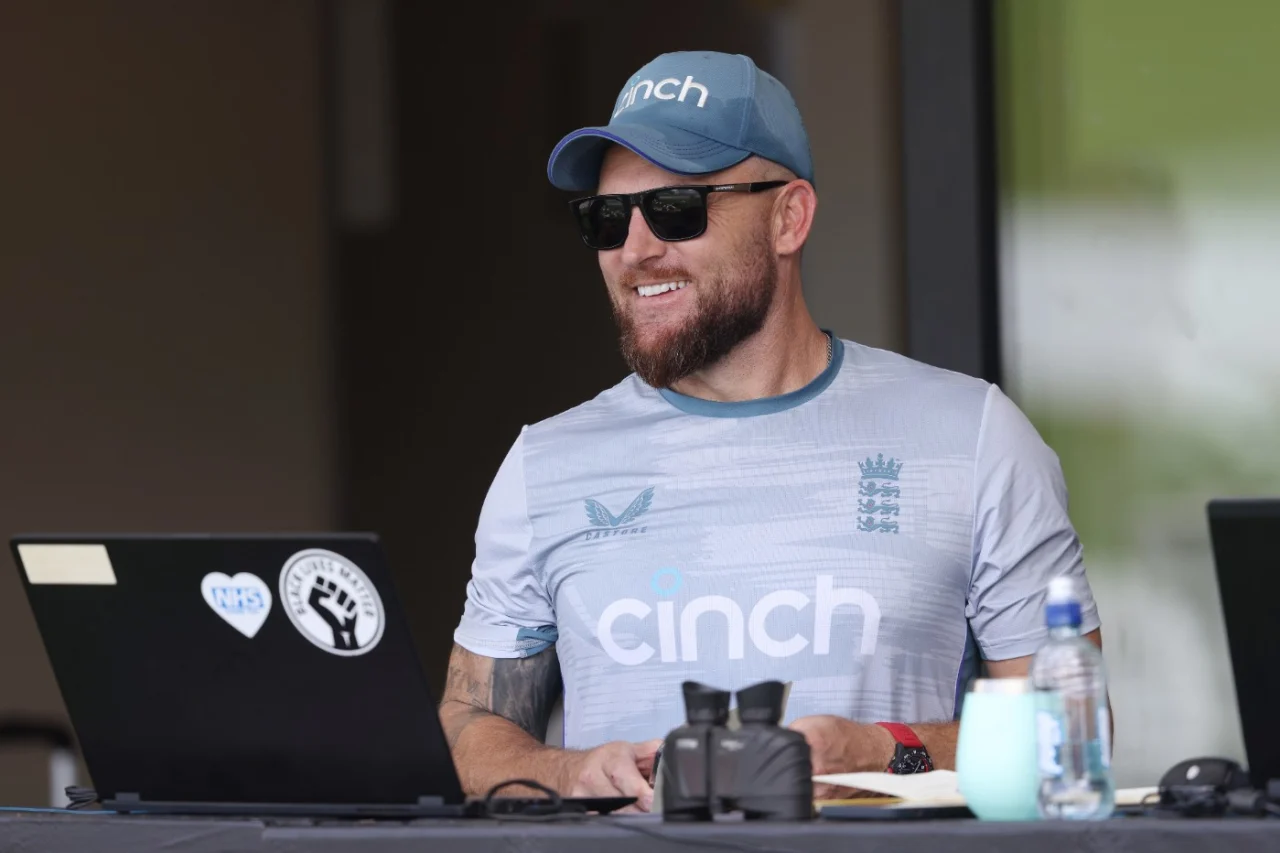 In the first session of Day 5, as Australia continued with their short ball ploy, Jonny Bairstow ducked under a bouncer from Cameron Green. It was the last ball of the over, and Bairstow was quick to move out of the crease and started walking toward the other end.
However, Alex Carey had noticed that Bairstow had habitually been moving out of his crease quickly, and no sooner had he collected the ball than he, seeing Bairstow walk out of his crease, threw the ball at the stumps and hit the target with Bairstow well outside his crease, unaware that Carey has run him out. Bairstow was given out after checking with the third umpire.
After the loss, Brendon McCullum made his feeling clear about this run-out, which is totally fine and in the laws. But the England head coach is not going to be cordial with the Aussies in the near future.
"I can't imagine we'll be having a beer with them any time soon," McCullum told the BBC. "In the end you've got to live with the decisions you make, and that's life. But I feel from our point of view, if we were in the same situation, we might've made a different decision."
Brendon McCullum vows England will "land some blows" in next Test
Trailing the series now 2-0, England will have to do something miraculous to win the Ashes in the remainder of the three Tests. The third Test will be played at Headingley, Leeds, where Ben Stokes did perform a miracle in the 2019 Ashes.
"We have three tests to land some blows and try to win the Ashes. That is where our focus will be," he further added.