MS Dhoni is, arguably, the greatest Indian captain ever. In his long career as Indian captain, Dhoni won many trophies, including ICC World T20 (2007), ICC Cricket World Cup (2011), ICC Champions Trophy 2013, and also took India to number 1 position in Test cricket.
Fans in India love and respect Dhoni a lot for his contribution to Indian cricket. In fact, it can be said that he is one of the most loved cricketers in the history of the game.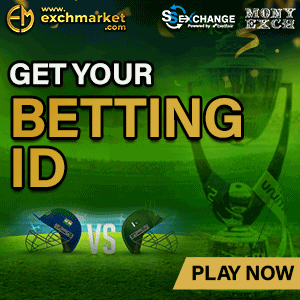 Now, according to some fans a section of media, Dhoni was the reason behind Gambhir's ouster from the team. But, nobody is sure as Gambhir hasn't said anything on this matter, so far.
However, fans are obsessed with this discussion and we found a very interesting thread on Quora.com.
Title: Why can Dhoni fans never be Gambhir fans?
And here are some of the answers:
"Because they both are different. Gambhir is a superb player with no show off while Dhoni is great match finisher with lots of show off. Dhoni cannot have class and playing style as gambhir in his life time while gambhir cannot have exposure to ad and money making like dhoni in his life time.
It is dhoni due to which Sehwag and Gambhir came in pressure and went outside so early. Dhoni knows that Sehwag, Gambhir, Yuvraj are senior to them and if they continue the way they are playing then he can go out of the team soon so he gave chance only to his juniors and created pressure on seniors being the captain. This is the reason in 2014 WC team we have no senior player who were the part of 2011 winning team except DHONI."
"I like gambhir for being one of the best batsmen india has produced.He has played many crucial knocks especially in high-pressure games like WT20 final and WC2011 final. I like gambhir for his captaincy with kolkata night riders. But i don't like his on and off-the-field behaviour. He had issues/verbal spats with several players not even in the international arena but also in the domestic cricket.
But dhoni, apart from his brilliant carrer record as a captain, wicket-keeper and a batsmen, has maintained very good behaviour on and off the field. He always take blame when team loses and always credits others in case of a win. He is an inspiration to millions of people not only with his cricket but also for his never-give-up attitude.
I was a cricket fan before being a dhoni fan. I always get reasons to love dhoni on and off the field. But if u ask me the same question about gambhir, its only the batting. A real dhoni fan can never be a gambhir fan unless gambhir changes his attitude."
"I would like to differ from the 2 answers already posted here.
I am both a Dhoni as well as a Gambhir fan. Their attitudes are different, their playing style is different but I love them both!"
Fans just dont like a guy, because of his performance in a field. They are called followers.
Fans are more than followers. They like the way their model play, they love their model's personal life, they correlate their character with the performance in the field, they constantly watch the model's behaviour.
I guess, now you got the point, that why Dhoni fans can nvr be Gambhir fans.
PS: I'm a dhoni fan.
***
OUR TAKE: Fans must not come to any conclusion unless a player comes out and reveals something himself. As captain, Dhoni might have taken a decision to drop Gambhir for a particular series, and he's well within his rights to do so. But, to blame him for Gambhir's long absence from international cricket isn't right.