Cheteshwar Pujara who is one of the heroes of the historic win in Australia has been India's No.3 in the longest format for a long time. Cheteshwar Pujara is one of those rare players who play only the longest format and plays it in an old-school fashion. He will keep defending until he gets a bowl in his area. He won't go for an extravagant shot at any time of his innings. The Australians have seen him so much that they don't want to see his face any more.
In the last Border-Gavaskar Trophy, he faced more than 1200 balls as he scored more than 500 runs to help India win the series 2-1. In this series, he faced 998 balls and made the bowlers so tired, so that the other batsmen could score quick runs. It is proper Test match cricket when you watch Pujara bat, and it is fascinating to watch in an era where nobody else is ready to show patience. Pujara has shown a lot of patience and discipline in some of his toughest innings in his Test career. So, let's have a look at the three most important fifties picked by Cheteshwar Pujara.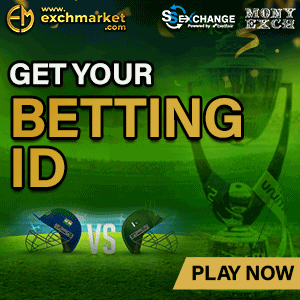 3. 92 vs Australia in Bangalore 2017
India had lost the first Test in Pune and was in a tricky situation in the second Test at Bangalore as they had conceded an 87 run lead in the first innings. India needed to score big in the third innings to ensure that the bowlers have a decent total to bowl in the fourth innings. Pujara walked in at 84-1 but in the next 15 overs India lost 3 wickets and the score was 120-4. The pitch was turning square as Nathan Lyon had picked up 8 wickets in the first innings.
Pujara battled hard against the Australian spinners and went on to score 92 off 221 balls with seven boundaries. India got to 274 and Australia was bowled out for 112 in the fourth innings which meant that India won the game by 75 runs. It was the turning point of the series as India dominated the series after their second innings in Bangalore.
2. 56 vs Australia in Brisbane 2021
India needed 324 runs to win on the fifth day or had to survive 98 overs to draw the game. Pujara walked in early as Pat Cummins got rid of Rohit Sharma with a beauty. Pujara started off slowly as he had scored only 8 runs off his first 60-70 balls. The Australian bowlers started bowling bouncers and the ball started hitting Pujara's body.
India's No.3 took 11 body blows but didn't move from his batting crease. He had become an immovable force for the Australians as he kept batting. He got to his fifty in 196 balls which is his slowest fifty in Test cricket but also one of his most important fifty. His innings of more than 200 balls ensured that the bowlers were tired towards the end and the other batsmen could score quick runs against them. India managed to chase down the total and created history at the Gabba in Brisbane.
1. 50 vs South Africa in Johannesburg 2018
India had lost the first two matches of a three-match series and was playing to avoid a whitewash in the third Test at Johannesburg in 2018. India opted to bat first on a treacherous wicket and India lost two quick wickets. Pujara was finding it difficult to get bat to ball as he couldn't score a run off his first 53 balls. He scored his first run off the 54th ball.
The ball was jumping off a length and hitting the batsman left, right, and centre but still, Pujara managed to score a 50 on the toughest wicket he has played on. India somehow got to a decent score and the bowlers did a great job as they won the game by 63 runs. Pujara's fifty and some crucial contributions helped India script a special win.