India's Test specialist, Cheteshwar Pujara, who is hailed as the modern wall of the Indian cricket team, is all set to play his 100th Test match on Friday as the Indian cricket team will lock horns against Australia in the 2nd Test match of the ongoing Border Gavaskar Trophy series.
All eyes will be on Pujara, who will also be featured in his 100th Test match. Pujara will become the 13th Indian cricketer to achieve this milestone.
With this achievement, Pujara will be joining an elite list of Indian players, who have also played 100 or more Test games, which includes the likes of Sachin Tendulkar, Virat Kohli, and Virender Sehwag.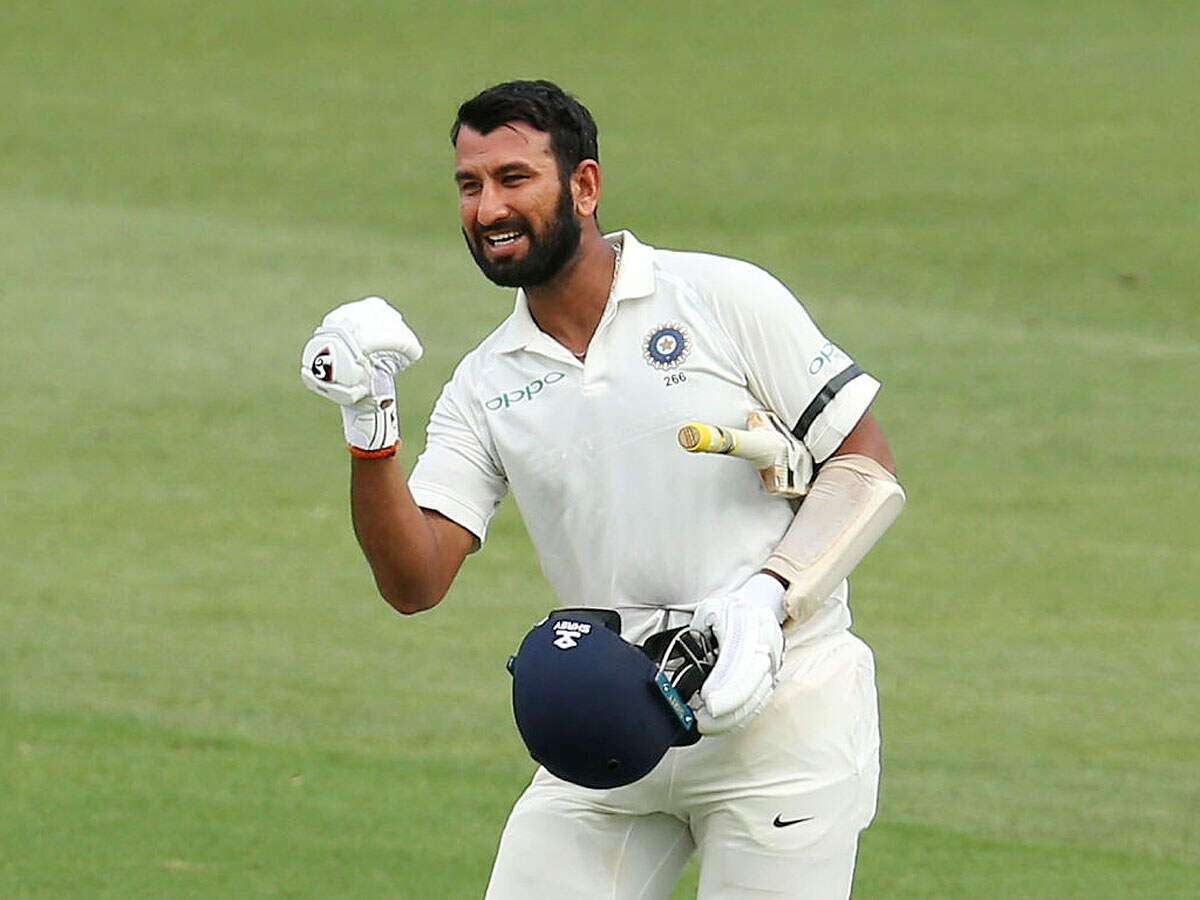 Cheteshwar Pujara Revealed His Ambition
Ahead of the historic match of his career, Pujara revealed his ambition to win the upcoming 2023 edition of the World Test Championship. He said:
"There's a lot to achieve but I am definitely satisfied," Pujara said. "I am glad to be playing my 100th Test, but at the same time, we are in the middle of an important series.
"Hopefully we win this Test and move on and win another which will ensure we qualify for the WTC Finals. Yes, my dream is to win that WTC Final for the Indian team. Hopefully, once we qualify, we'll look towards that."
Pujara Picked His Top Knocks
Talking about numbers, in 99 Test matches, Cheteshwar Pujara has registered 7021 runs, including 19 hundred and 34 half-centuries, along with a high score of 206*. As Pujara is all set to play his 100th Test match, he picked out some of his best innings. He revealed:
"The one is when I made my debut and scored 72," he said. "I thought, that it was one of the most important innings in my career because I was very nervous. If I hadn't scored those runs, maybe I might not have played international cricket after that. That inning was special."
He added: "Moving on from there, the 92 against Australia at the Chinnaswamy Stadium is one of my favourites. Apart from that, my first overseas hundred against South Africa, I think it was Jo'burg in the second innings, 123 at Adelaide, and the last Test match at the Gabba, where I got hit on the body a few times. These are my special innings."
Pujara Named The Toughest Bowlers He Faced
Further, Pujara also named a few toughest bowlers he faced over the course of his lengthy career. He named the top wicket-taking fast bowler in Test history James Anderson as one of the toughest bowlers he faced. He said:
"Personally, as for challenging bowlers, it would be Jimmy Anderson when we are playing in English conditions,"
"Apart from that, Dale Steyn and Morne Morkel when I was facing them in 2011 in South Africa, was tough. That was my first overseas tour and I was struggling a bit, and I spoke to Rahul Bhai about it, he was playing at the time, and he gave a few tips that I worked on my game.
"Apart from that, Pat Cummins has been one of the most challenging bowlers to face in Australian conditions."
Team India and Australia are currently sitting in the top two positions in the WTC 2023 points table. The final of the 2nd edition of the ICC World Test Championship will be played at The Oval in London from 7 to 11 June with a reserve day in place (12 June).
It has to be noted that in order to book a spot in the World Test Championship (WTC) final at stake, the Rohit Sharma-led Indian cricket team needs to win two more Tests in the ongoing four-match series.
Talking about their potential Final opponents, Pujara said that Australia has been consistently tough to play throughout his career. He said:
"Australia is always a tough opposition against whom we have played some very good series. England have been a challenging opponent, even New Zealand.
"We have done well against all of them because as a team when someone challenges us, we know the potential we have in the team so people are willing to fight back when there is a challenge in front of them.
"We take on those challenges, and we know that if we want to be the number one Test side in the world, then we have to fight it out."