After a long gap of nearly 8 years, the Pakistani crowd will finally get to see their team face an opponent. It has been a long wait for the spectators to see their national team face an opposition of international calibre as they was a ban on international cricketing activity following the Sri Lankan team's bus being attacked back in 2009.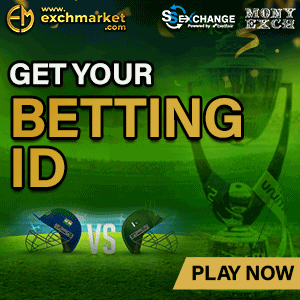 Now that peace and order has been restored to an extent, Pakistan is all geared up for the tournament and fans will get to see former legends and players represent a world XI squad which is captained by Faf du Plessis.
The likes of Darren Sammy, Paul Collingwood and Thisara Perera will be representing the World XI and more than 9000 security personnel have been commissioned to ensure that no untoward incident occurs during the game. Furthermore, players will remain under tight security and most of the stores and businesses around the Gaddafi stadium in Lahore have been shut down for the game.
The Pakistani team will play three T20Is against the opposition and a lot of players and fans alike took to Twitter to express their delight. Pakistan are in an almost festive mood as cricket has always been a sport that has been enjoyed there for many years.
Players like Ahmad Shahzad, Mohammad Hafeez and Shoaib Malik have expressed their delight since the games were announced and have called upon the Pakistani public to come out and throng the special event with all their power.
I see light & happy faces all around. This is my Pakistan – a peaceful, brave & cricket loving nation. Thanks WXI & @ICC for this. #PakvWXI

— Yasir Shah (@Shah64Y) September 11, 2017
Heartiest WELCOME to all world 11 player to Pakistan,Love to host u all , enjoy ur stay & m sure u guys wil love Pakistan's Hospitality ?

— Mohammad Hafeez (@MHafeez22) September 10, 2017
How excited is everyone as the world X1 begin their journey to PAK? Lets welcome them wholeheartedly n enjoy cricket once again at home????

— Umar Gul (@mdk_gul) September 10, 2017
Doston, I want to see this spirit at the #T20I – lets show the world how we celebrate cricket.. Pakistani style! pic.twitter.com/uHgnmUsgNS

— Shoaib Malik ?? (@realshoaibmalik) September 10, 2017
'I'll tell my kids I helped taking cricket back to Pakistan' – Ben Cutting@Cuttsy31
Thankyousir pic.twitter.com/I4QoBQKHpX

— فيصل. (@faixaltariq) September 11, 2017
Excitement all around!
Are you ready Pakistan? Are you ready Lahore?
Let's show the world our love for cricket.#CricketKiHalalala #PAKvWXI pic.twitter.com/fD7GwmTX2M

— Sabuktageen Khan Afridi (@SabukAfridi) September 11, 2017
Lahore welcomes the World XI squad to Pakistan #Cricket #PAKvWXI pic.twitter.com/GcTgthbjos

— Saj Sadiq (@SajSadiqCricket) September 10, 2017
Got the tickets finally …Will be on my way to Lahore tomorrow from Islamabad…. #PAKvWXI #CricketKiHalalala

— Muhammad Umair?? (@MUKashmiri) September 11, 2017
6 out of 29 players hv played international cricket in Pakistan
Shoaib Malik
Hashim Amla
Morne Morkel
Sarfraz Ahmed
Sohail Khan
Collingwood

— JSK (@imjsk27) September 11, 2017
I see light & happy faces all around. This is my Pakistan – a peaceful, brave & cricket loving nation. Thanks WXI & @ICC for this. #PakvWXI

— Yasir Shah (@Shah64Y) September 11, 2017
This is gigantic. This is huge not just for Pakistan but for the entire cricket world. Are you ready to witness the history? #PAKvWXI

— Inzamam ul Haq (@Inzamam08) September 11, 2017
Really happy to see this cover photo. Thank you @ICC for playing a vital role in reviving cricket in Pakistan. #WorldXI #PAKvWXI pic.twitter.com/9zzHvQUjR6

— Syed Raza Mehdi (@SyedRezaMehdi) September 11, 2017
As an Indian i seldom want Pakistan to win any match but as a cricket lover i always want to see cricket coming back there !! #PAKvWXI

— Sun (@ayusrajput07) September 11, 2017