In cricket, India has produced some of the most legendary players who have not only left a lasting impact on the field but have also charmed their way into the hearts of fans off the field. The year 2023 brings a special treat for cricket enthusiasts as the Cricket World Cup is just around the corner. As fans eagerly await the action on the pitch, there's another exciting spectacle they're hoping for – a special episode of "Koffee with Karan" featuring some of their favourite cricketers.
Cricket World Cup 2023: 4 Indian Cricketers Fans Want To See On Koffee With Karan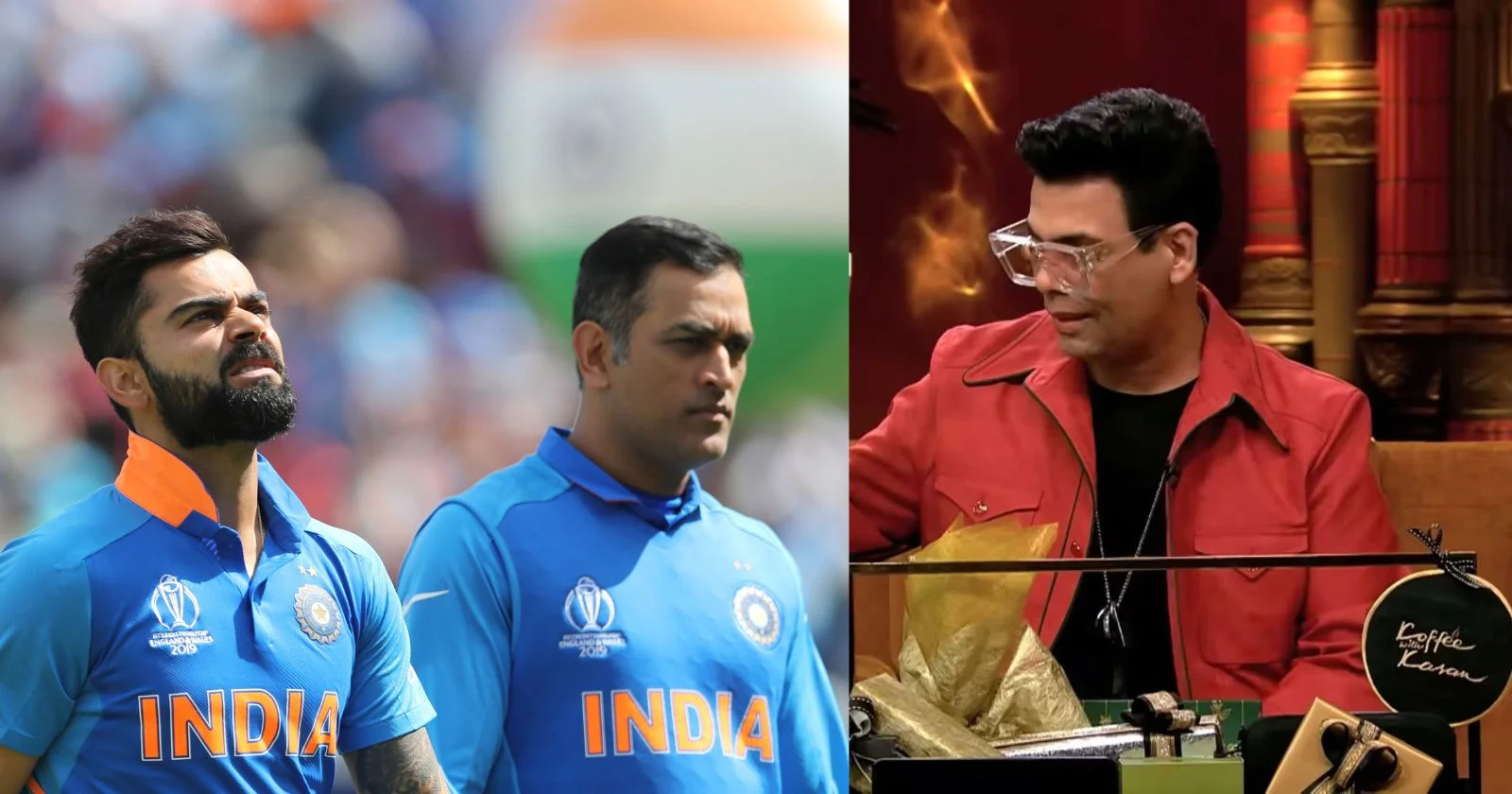 MS Dhoni
Mahendra Singh Dhoni, often referred to as 'Captain Cool,' is a name synonymous with composure and leadership. His tenure as the captain of the Indian cricket team saw numerous victories, including the 2007 ICC World T20, 2010 and 2016 Asia Cups, and the pinnacle of cricketing success, the 2011 ICC Cricket World Cup. Dhoni's astute decision-making and his calm demeanour under pressure have made him a cricketing legend. Fans are eager to see a different side of him on Koffee with Karan, hoping for insights into his life beyond cricket, his interests, and his take on leadership.
Virat Kohli
Virat Kohli is a name that reverberates with CLASS, supreme fitness, and unrelenting passion for the game. He has scaled new heights with his impeccable batting records and aggressive captaincy. Off the field, Virat's style and charisma have made him a fashion icon. Fans are eager to witness the man behind the cricketing genius, looking for glimpses of his personal life, his thoughts on the game's future, and perhaps, some behind-the-scenes moments with his wife, Bollywood actress Anushka Sharma.
Rohit Sharma
Rohit Sharma, fondly known as the 'Hitman,' has carved a niche for himself in the world of cricket. His remarkable ability to score double centuries and numerous records in One Day Internationals (ODIs) have set him apart. Rohit's calm and composed demeanour, both on and off the field, is a quality fans admire. On Koffee with Karan, fans hope to discover the man behind the magnificent sixes and elegant drives. They look forward to learning more about his journey, his passion for cricket, and perhaps his insights into leadership as the captain of the Indian cricket team.
Sachin Tendulkar
Sachin Tendulkar, the 'God of Cricket,' is a name that needs no introduction. With an illustrious career spanning 24 years, Sachin has achieved milestones that are nearly impossible to match. He holds the record for the most runs in international cricket and is revered not just in India but across the globe. Fans idolize Sachin and are eagerly anticipating a glimpse into his life post-retirement. His experiences, anecdotes from his playing days, and his thoughts on the future of Indian cricket are all topics fans hope to see discussed on Koffee with Karan.