In a thrilling showdown during the 25th match of the ICC World Cup 2023, England found themselves pitted against cricket titans, Sri Lanka. This gripping encounter was filled with unexpected twists and turns, ultimately culminating in a batting collapse of England
The game commenced with England taking the batting crease first, harbouring aspirations of posting a substantial total. Nevertheless, the journey ahead took a surprising twist. The English opening duo initiated proceedings positively, accumulating a commendable score of 45/0 after just six overs. However, fate had different intentions.
In a series of unfortunate events, England's batting lineup crumbled, losing all ten wickets for a mere 156 runs. This unforeseen collapse was a severe blow to the defending champions, who had aimed to make a resounding statement in the tournament. The bowlers of Sri Lanka exhibited exceptional skill and seamless teamwork as they systematically dismantled England's batting order.
Sri Lanka's bowlers emerged as the true heroes of the match, unleashing havoc on England's batsmen. Angelo Matthews, a seasoned cricketing veteran, showcased his prowess by securing two pivotal wickets. However, it was Lahiru Kumara who stole the show among the bowlers, delivering a remarkable three-wicket haul that left England in a state of disarray.
The brilliant bowling performance from Sri Lanka's bowlers constrained England to a modest total. This put Sri Lanka in a commanding position as they geared up to chase down the target, setting the stage for a memorable victory.
Memes Galore As England Fall Down Like A House Of Cards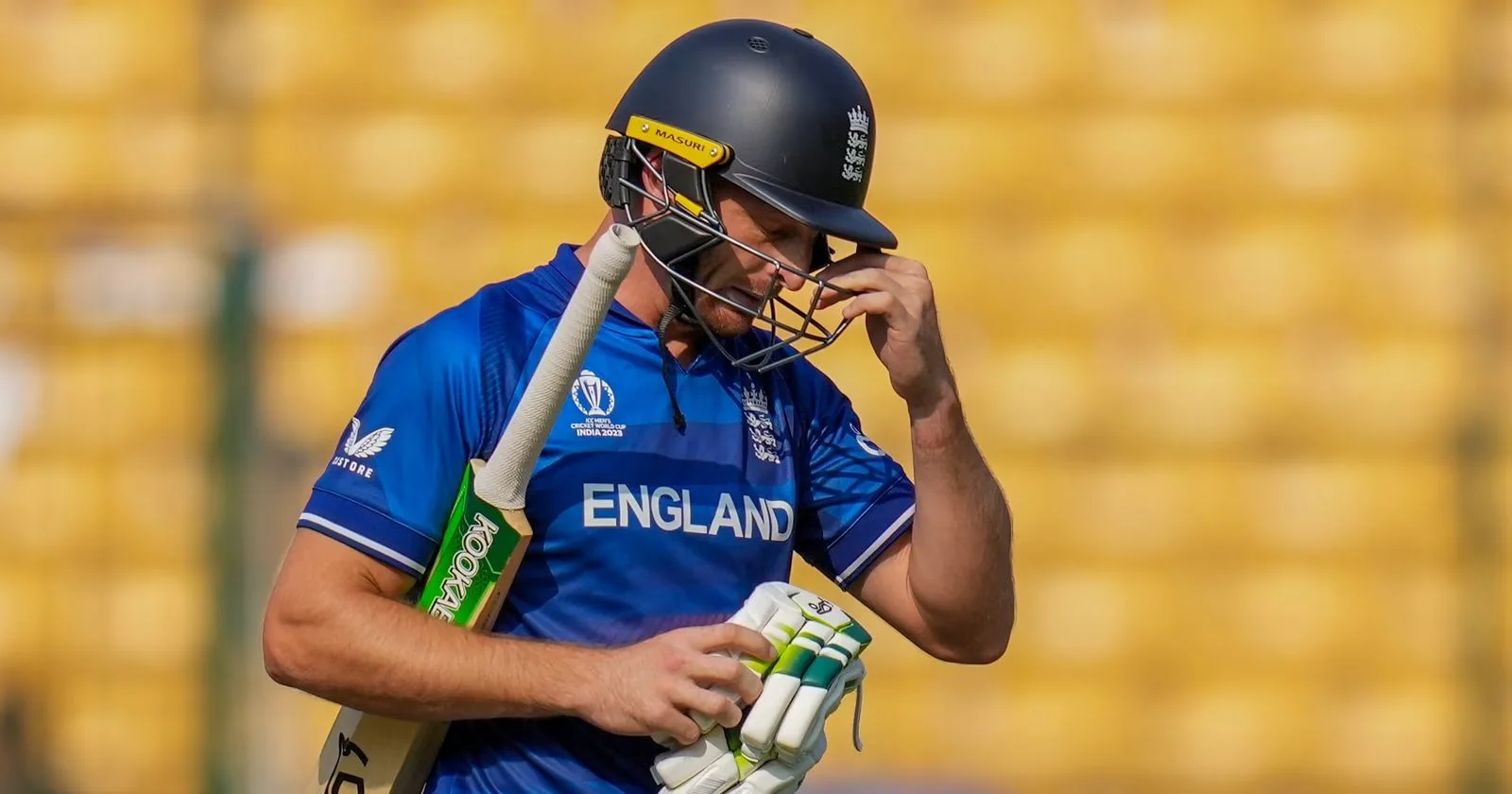 Watching another England batting order collapse 😭#ENGvSLpic.twitter.com/d2PkMVHObS

— Extraa Cover (@ExtraaaCover) October 26, 2023
Ben Stokes played a solid innings, scoring 43 from 73 balls.

However, England has suffered a batting collapse and is now at 137/8 at the Chinnaswamy Stadium. 🏴󠁧󠁢󠁥󠁮󠁧󠁿 #ENGvsSL pic.twitter.com/N08vehMlL2

— Daily Detect (@DailyDetect) October 26, 2023
One match is understandable, and Two is also possible, but a batting collapse in three consecutive matches raises many questions on the intent and approach of England Cricket Team. pic.twitter.com/fwnjyNdhTi

— Nikhil Gupta (@Nikhilgupta1104) October 26, 2023
Nothing makes me feel more alive as an England fan than a top order batting collapse 🥰

— Tim Scales (C) (@tmoffi94) October 26, 2023
Ashwin, Jadeja, Kuldeep waiting to face England batters at Lucknow 😂 #INDvENG pic.twitter.com/9O4wMDQGmP

— Sameer Allana (@HitmanCricket) October 26, 2023
Me, watching England's Cricket World Cup defence: pic.twitter.com/VO9S4FqwTG

— Jon H (@127J_H) October 26, 2023
England Cricket team🤣☠️ pic.twitter.com/6r0DAkWN07

— Pulkit🇮🇳 (@pulkit5Dx) October 26, 2023