In a thrilling match that left cricket fans on the edge of their seats, South Africa pulled off a stunning victory over New Zealand by a staggering margin of 190 runs in the 32nd match of the ongoing ICC World Cup 2023. This remarkable win not only created waves in the world of cricket but also had a significant impact on the tournament's dynamics.
The Proteas' resounding triumph not only showcased their cricketing power in this tournament but also had a ripple effect on the tournament's dynamics. This win provided a glimmer of hope for Pakistan, as they strive to secure a spot in the semi-finals of the ICC World Cup 2023.
Babar Azam and his team, known as the Green Shirts, have a challenging journey ahead, filled with numerous hurdles. However, South Africa's victory against New Zealand injected some optimism into Pakistan's campaign. To keep their semi-final aspirations alive, Pakistan must continue to perform exceptionally in their remaining matches.
In an ideal scenario, the Green Shirts should aim to defeat New Zealand in their upcoming game. Simultaneously, they need to hope for a stumble by the Black Caps in their clash against Sri Lanka. If these conditions are met, Pakistan's chances of securing a spot in the knockout stage will significantly improve.
Should New Zealand face defeats in their remaining matches, they will conclude the group stage with eight points. For Pakistan to seize the opportunity and secure a place in the knockout stage, they must accumulate ten points by winning their next two matches and also hope for some more results to go in their favour.
[Cricket World Cup 2023] Here Is How Pakistan Can Surpass New Zealand's NRR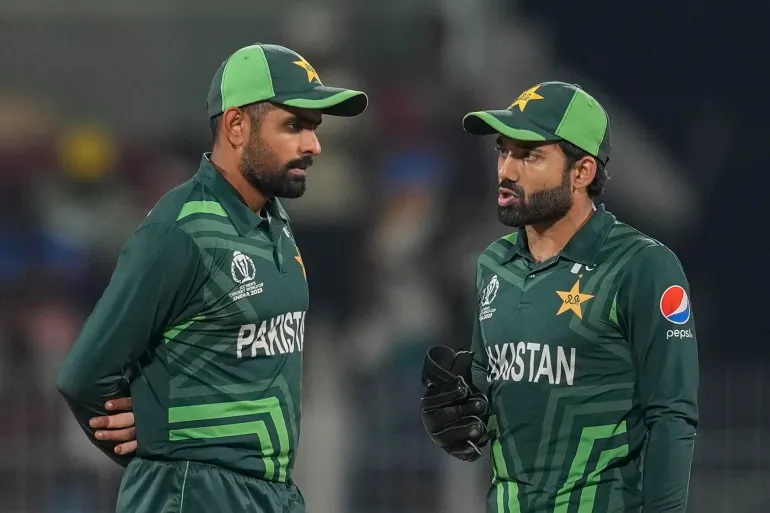 In the complex landscape of cricket tournaments, Net Run Rate (NRR) often plays a decisive role in determining a team's fate. In this case, Pakistan must not only focus on winning but also on improving their NRR, as it could be the key to advancing.
When playing New Zealand, Pakistan has to beat their net run rate (NRR) by aiming to win by around 83 runs or chase the target in about 35 overs. But it's important to remember that after this important match, both teams still have one game left to play. This implies that during the last group match, the NRR situation can alter.
To beat New Zealand's NRR, Pakistan need to win by approximately 83 runs or chase in approximately 35 overs against New Zealand. But both teams will have one more game after that so there could be a new NRR scenario in the last group match.

— Mazher Arshad (@MazherArshad) November 1, 2023