Virat Kohli is having another bumper ICC tournament in the Cricket World Cup 2023. At the time of writing, the former India captain is the second-leading run-scorer in the tournament.
In 7 innings, Virat Kohli has racked up 442 runs at a massive average of 88. In 7 knocks, Kohli has cracked one century and 4 fifites. In terms of runs, only South Africa opener Quinton de Kock has scored more runs – 545 runs at 78 with 4 centuries to his name.
Out of his 4 fifties, three times Virat Kohli reached 85 and more, but missed on a century. He started the tournament with 85 runs against Australia in Chennai, then he remained unbeaten on 55* in a run-chase against Afghanistan.
Kohli then racked up a flawless hundred against Bangladesh in Pune. After that, he recorded two scores close to 100 but failed to reach the three-figure mark: Kohli got out on 95 against New Zealand in Dharamsala and on 88 against Sri Lanka in Mumbai.
Virat Kohli has 48 ODI centuries. But it could have been more – he would have already surpassed Sachin Tendulkar's highest tally of 49 ODI hundreds – had he been able to convert three of his fifties in the tournament into three-figure scores.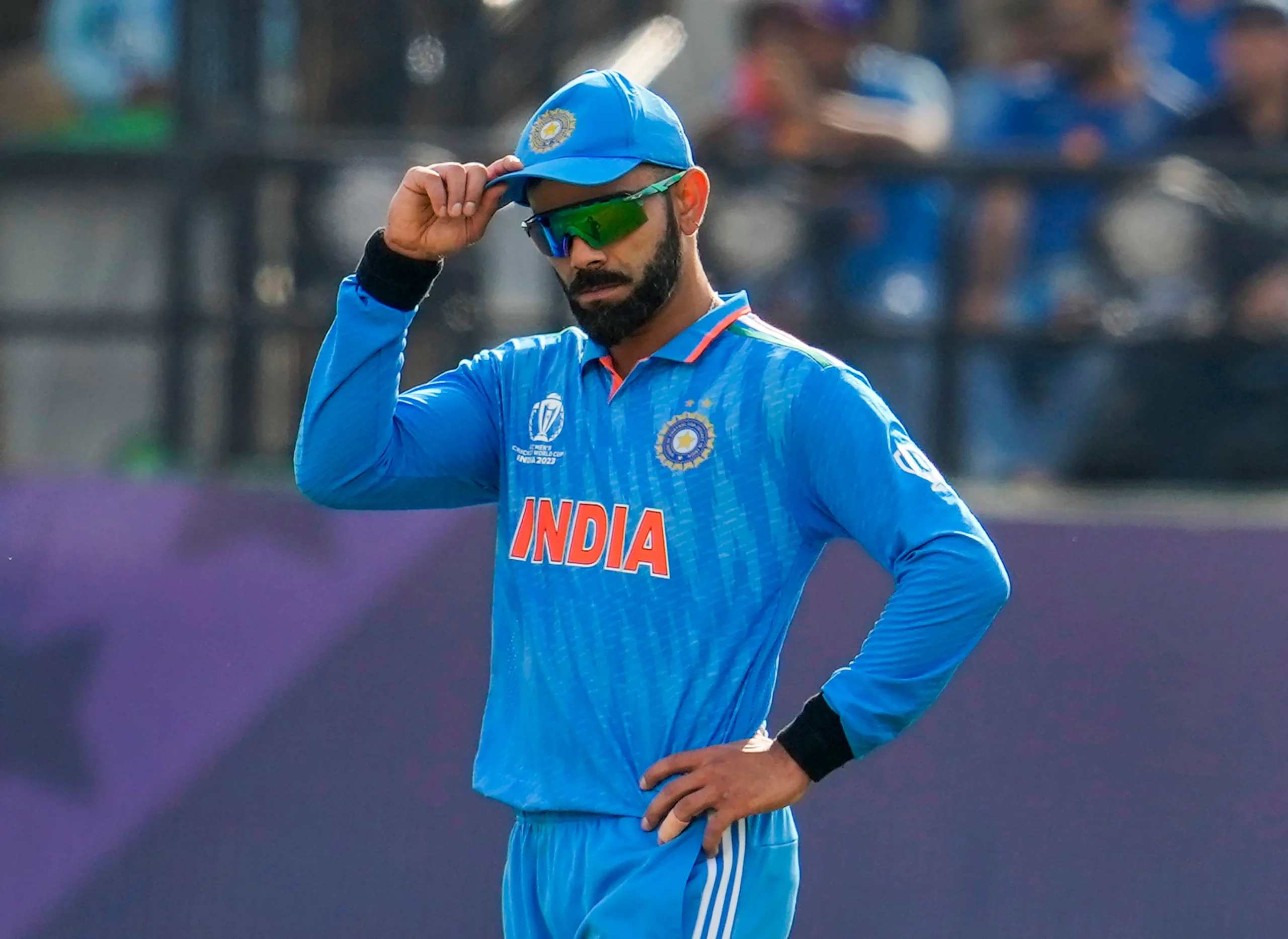 Why was Virat Kohli not able to convert his half-centuries into centuries?
Former England spinner Mony Panesar believes that perhaps Virat Kohli is thinking a bit too much about the three-figure milestone and the record of Sachin Tendulkar, which he's expected to break soon, possibly in this tournament itself.
Panesar told News18: "Virat is thinking about the record. His focus is on the record. He should think only about batting. Don't think that I want to break Sachin Paaji's record in this World Cup. Right now Virat Kohli's time is going on. He was also out against New Zealand after scoring 95 runs. They should think about scoring runs, not about milestones. He should think about the team. Don't think that we have to make 100, fame should be mine. You know, in our country too there is King Charles, but there is one king whom we fear and that is King Kohli."
India have qualified for the semi-finals with 7 wins in 7 games. They next play South Africa on Sunday in Kolkata.