The Cricket World Cup 2023 has been a thrilling spectacle, with moments of brilliance and challenges for players from all around the world. Among those players, New Zealand's fast bowler Trent Boult has faced his fair share of struggles during the tournament. In this article, we will delve into the three primary reasons why Boult has found it challenging to make a significant impact on this grand stage.
Cricket World Cup 2023: 3 Reasons Why Trent Boult Has Flopped So Far: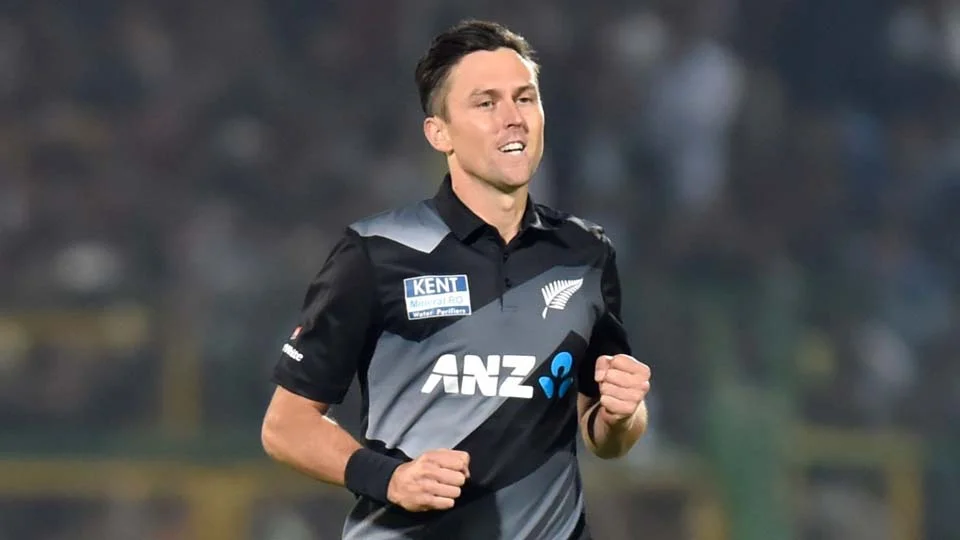 1. Unfavorable Pitch Conditions in India
One of the most critical factors affecting Trent Boult's performance in the Cricket World Cup 2023 has been the pitch conditions in India. The subcontinent is renowned for its batting-friendly pitches, and this tournament has predominantly featured such surfaces. These pitches have favored the batsmen, making it a paradise for run-scoring and placing pacers like Boult at a significant disadvantage.
Fast bowlers typically thrive on pitches with bounce, movement, and conditions conducive to swing bowling. Unfortunately for Boult, the pitches in India have not provided these essential factors. Instead, they have been flat and unresponsive, making it challenging for pacers to exploit their skills effectively.
Boult's strength lies in his ability to swing the ball, especially in the early overs of a match. However, on pitches where swing is minimal, his effectiveness is significantly reduced. As a result, the absence of favorable pitch conditions has been a primary reason for his relatively subdued performance in the tournament.
2. Uncooperative Weather Conditions
Another key element that has hindered Trent Boult's performance in the 2023 Cricket World Cup has been the uncooperative weather conditions. In many matches, unfavorable weather, such as high humidity and little cloud cover, has made it difficult for Boult to extract movement from the ball.
Swing bowlers like Boult rely on the atmospheric conditions to make the ball move in the air. These conditions are often seen in countries with temperate climates, where humidity and overcast skies assist the ball in swinging. However, in India, the weather conditions have not been as supportive of Boult's style of bowling.
Without the necessary assistance from the weather, Boult has found it challenging to trouble batsmen consistently. This factor has undoubtedly contributed to his relatively lower impact on the tournament, as he has been unable to exploit his unique selling proposition (USP) effectively.
3. Aggressive Batsmen
The third reason why Trent Boult has faced challenges in the Cricket World Cup 2023 is the aggressive approach of opposing batsmen. In limited-overs cricket, batsmen are increasingly opting for an aggressive style of play, looking to score quickly and dominate bowlers from the outset.
Boult's swing bowling can be a potent weapon against cautious batsmen who are looking to survive the initial overs. However, many batsmen in the tournament have adopted a different strategy. Instead of playing Boult cautiously, they have taken the aggressive approach, attacking him from the first ball.
This aggressive intent from batsmen has put Boult under pressure and forced him to adapt his strategy. While he has managed to pick up wickets, he has also been more expensive in terms of runs conceded. This change in batting approach has disrupted Boult's rhythm and made it harder for him to maintain his customary consistency.