In a recent development, the captain of Pakistan's cricket team, Babar Azam, had his private WhatsApp communications leaked to the public, drawing uproar within the cricket community. In light of Pakistan's dismal performance in the current World Cup, the young captain is under tremendous pressure as a result of this privacy violation, which has sparked a flurry of discussion and conjecture.
The scandal began after a private WhatsApp discussion between Pakistan Cricket Board (PCB) Chief Operating Officer Salman Naseer and Babar Azam was leaked. This shocking discovery revealed the persistent conflicts among the national squad and infuriated cricket fans and the media alike. A public opinion frenzy was sparked by the leaked communications, which revealed a developing disagreement between the cricket board and the team's captain.
Cricket World Cup 2023: Waqar Younis Slams Pakistani Media For Hounding Babar Azam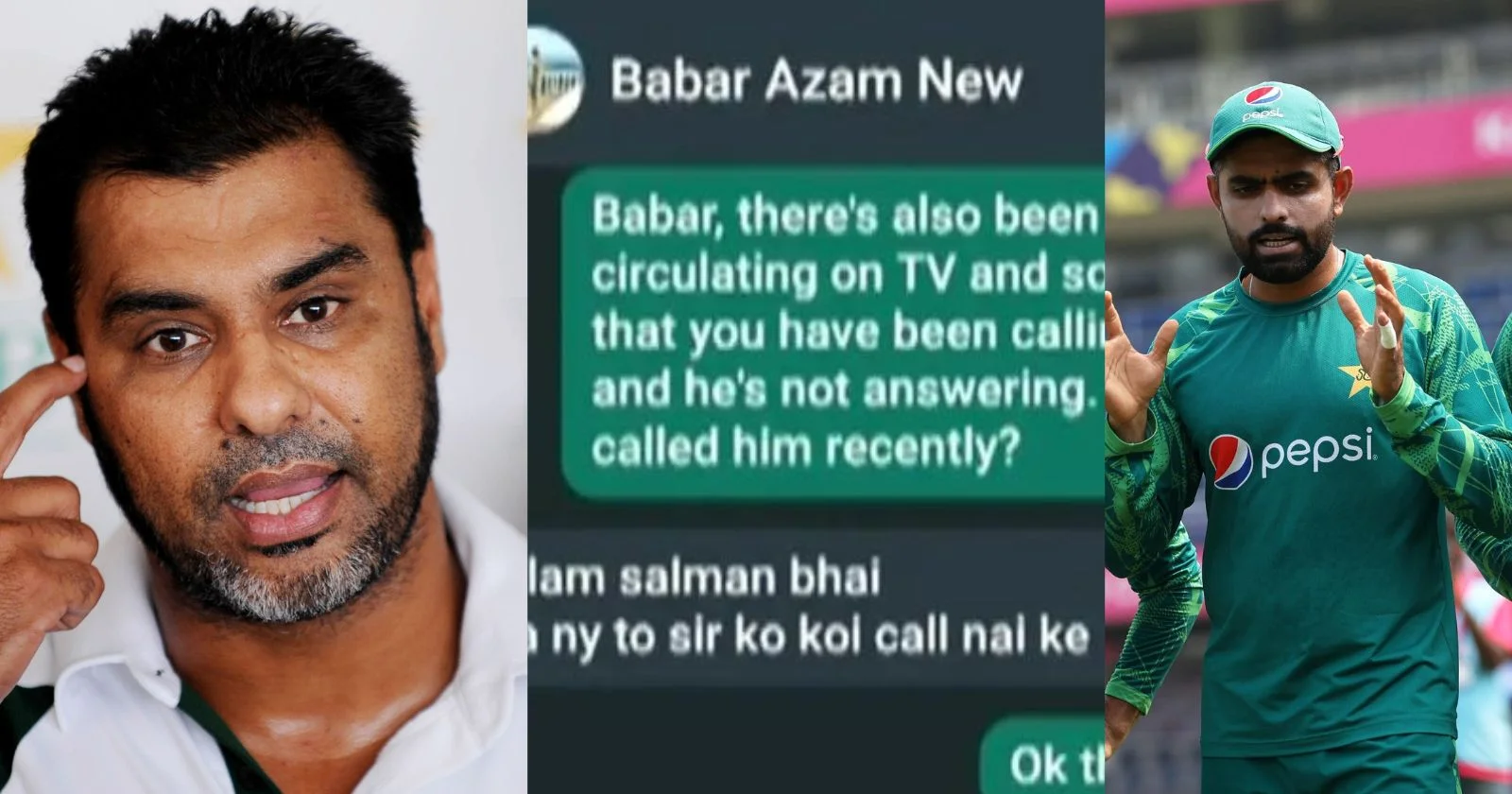 Waqar Younis, a legendary figure in Pakistani cricket history, spoke up to support the embattled captain amid the mayhem and controversy. Younis voiced his dismay at the state of affairs in a potent tweet, asking, "Ya kya Karna ki koshish kar raha ho aap loog??? This is pathetic !!! Khush ho gaya aap loog. Please leave @babarazam258alone . He's an asset of Pakistan Cricket @TheRealPCB @ARYNEWSOFFICIAL @Salman_ARY"
Younis's remarks struck a deep chord, urging compassion and support for Babar Azam at this difficult time.
The fact that Abdul Latif Ashraf, a well-known member of the Pakistan Cricket Board (PCB), denied the accusations made against the organisation, further complicated the matter. Ashraf adamantly denied that Babar Azam had ever made an effort to get in touch with him personally in an interview with a local television programme.
Beyond the specific parties involved, the Babar Azam WhatsApp leak case has significant ramifications for Pakistan cricket overall. It raises important concerns about the dynamics between players and cricket board representatives as well as the essential need for openness and confidence among the national team's members. Fans, pundits, and even the players themselves have many unresolved issues while the dispute rages on.
Ya kya Karna ki koshish kar raha ho aap loog??? This is pathetic !!!
Khush ho gaya aap loog. Please leave @babarazam258 alone 🙏🏽. He's an asset of Pakistan Cricket @TheRealPCB @ARYNEWSOFFICIAL @Salman_ARY https://t.co/pcM90yUGqy

— Waqar Younis (@waqyounis99) October 30, 2023