A few weeks ago, Pakistan's legendary bowler Shoaib Akhtar created a stir in the cricket world after he revealed how his former teammate Danish Kaneria was mistreated by the Pakistani team because he is a Hindu.
Shoaib Akhtar revealed how he was not given due credit and some even refused to eat food with him because of his religion. He also pointed out that Kaneria never received any help from Pakistan's Cricket Board, even after his ban.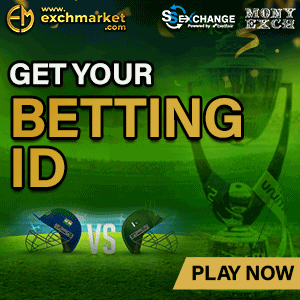 Later, Danish Kaneria, who served a five-year ban for spot-fixing, confessed that there were a few players who targetted him for being a Hindu, during his time when he was serving for Pakistan cricket team.
Recently, Danish caught all the limelight on Twitter after a Twitter user asked:
"Shoaib Akhtar pulled u in headlines…How did u feel? #AskD
Danish Kaneria was quick to notice the Tweet and come up with a reply. Answering the question, Danish wrote:
"His words are also as blunt as his bowling. It is a fact that I didn't get any support from PCB. They don't want to even talk to me. I feel that I am being punished for being a player from the minority community in Pakistan."
Here, check out the Tweet:
His words are also as blunt as his bowling. It is a fact that I didn't get any support from PCB. They don't want to even talk to me. I feel that I am being punished for being a player from the minority community in Pakistan. #AskDanish https://t.co/DTliWzsEs8

— Danish Kaneria (@DanishKaneria61) January 30, 2020
Another Twitter user asked him to accept Islam as the lives of minorities in Pakistan is nothing without Islam. The Twitter user wrote:
"Please Accept Islam.. Islam is gold. I know but that without Islam life is nothing. Your life a death people. Please accept this Gold. And Say to Kalma Sharif. Thanks"
Answering to which Danish Kaneria came up with a heart-winning reply. He wrote:
"Many people like you tried to change my religion, but did not succeed."
Here, check out the Tweet:
Many people like you tried to change my religion, but did not succeed. https://t.co/p260TxmFUL

— Danish Kaneria (@DanishKaneria61) January 30, 2020