Dynamic Australian opener David Warner has aired his opinion about Virat Kohli's below-par form over the past couple of years. Kohli, who was recently sacked as the ODI captain after having relinquished the T20I captaincy, hasn't been at his run-scoring best recently.
While the right-hander has notched up a few half-centuries and at times looked in good touch, the talking point has been around his drought of a three-figure score.
Virat Kohli has smashed 70 international centuries in his career, but the 71st has eluded him for a long while. It's been more than two years now that the Delhi-born reached a three-figure mark in international cricket, his last ton coming in November 2019 against Bangladesh.
Kohli's numbers in Test cricket recently also don't do justice to his calibre. Since the start of 2020, he averages 26 in 14 Tests with a best of 74.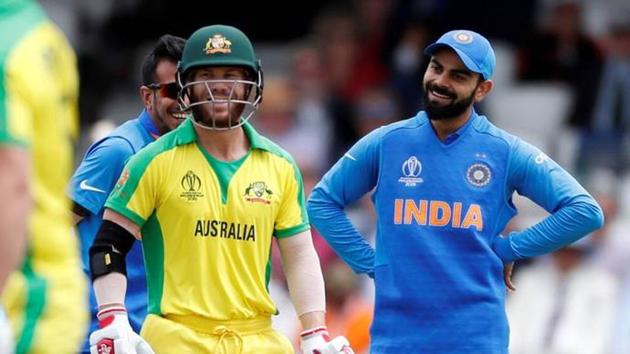 David Warner, though, has shown his confidence in Kohli to bounce back. The Aussie opener, who was Man of the Tournament at the T20 World Cup, feels that Kohli has "earned the right to fail" after being arguably the best all-format batsman over the past decade.
Speaking with journalist Boria Majumdar on his YouTube show 'Backstage With Boria', Warner said this about Kohli: "Many talk about Virat Kohli's bad form but you are allowed to fail, you have earned the right to fail after doing wonders for many years."
With 23250 runs, Kohli is the 7th leading run-scorer in international cricket. Although, his average of 54.83 is better than all the six batters ahead of him. Legendary India batter Sachin Tendulkar leads the way with 34357 runs.
The Indian Test captain is eyeing a special feat in the coming games. He has featured in 98 Tests so far for India; should he be fit for the upcoming Cape Town game, Kohli's 100th Test match will be at Bangalore against Sri Lanka next month; he will become only the 12th Indian to play in 100 Test matches.