In a very shocking development, David Warner's wife Candice Warner has revealed that he will never participate in the Big Bash League (BBL) again. In a speech on Wednesday, Candice Warner, who has always been very vocal about everything related to her husband's career, agreed with Austrian legend Shane Warne had said earlier, when David Warner was ignored for the captaincy role.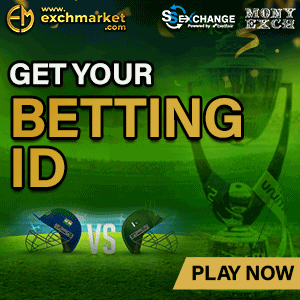 "With Sandpapergate back in South Africa a few years ago, how can the captain be allowed to take on another leadership role where a player like David Warner, who probably has the best cricket brain on the team, is not allowed to?" Shane Warne had said earlier.
"If you want to exclude a player but give the captain another chance, it does not make sense to me. I would have thought they're both available again and we're all gone and we've put that in the past and you can become captain or vice captain again or you can not … I do not think you can pick and choose one player or not.," Warne added.
Agreeing with Warne's statement, Candice Warner said that every person who understands the game would agree with Warne that David Warner has an amazing cricketing brain. She also said that Warner has captained Australia in the past and done well for his team as a leader.
"I would agree with Shane's comments when he said that David has an amazing cricket brain," Candice Warner said 2 GB radio.
"And anyone who knows the game or is within the team would definitely say so. His cricket brain is amazing.
"He's also been captain of the team and had really great success when he was captain of the Australian team in Sri Lanka, they won that series, over in India, they won that series.
"I think out of nine or ten games he has only lost one as captain. So he is a fantastic captain."
But, the biggest bombshell was dropped when Candice said that David Warner has decided to quit the Big Bash League and fans will never see him playing in the tournament again.
"It's disappointing, because at this point, when David decides to withdraw from Test cricket, he will not play Big Bash," she said.
Candice also added that Warner's absence from Australia's premier T20 league will be a huge loss for the fans in Australia and across the world.
"And it's really disappointing for the Australian fans and kids and everyone who loves T20 cricket – the fact that David Warner will never play Big Bash again."
Candice also added that BBL is a bug tournament and giving it a miss will allow David Warner to spend more time with his family before going to play for others leagues in UAE, in January.
"You also have to consider that there are so many leagues around the world that are shorter than Big Bash.
"The Big Bash is a very long tournament. There are tournaments in Dubai in January that could be a better option with the family. David can still be with us at Christmas and fly to Dubai in early January for a shorter period.
"So it's also a possibility and in a few years, who knows what other tournaments will take place around the world."
ALSO READ: Fan Asked David Warner To Become SRH's Captain And He Replied