Deepak Chahar Has Won Many Hearts With His Gesture After Mankading Zimbabwe Opener: The Spirit of Cricket talks are going to do the round again after Deepak Chahar's decision of not appealing despite running out Zimbabwe opener Innocent Kaia in the 3rd ODI between India and Zimbabwe, on Monday, in Harare.
This is how it happened: Chahar ran in to bowl the first ball of Zimbabwe's innings, but he didn't deliver the ball upon almost completing his action. Instead, he knocked over the bails at the non-striker's end and found the opener, Innocent Kaia, out of the crease.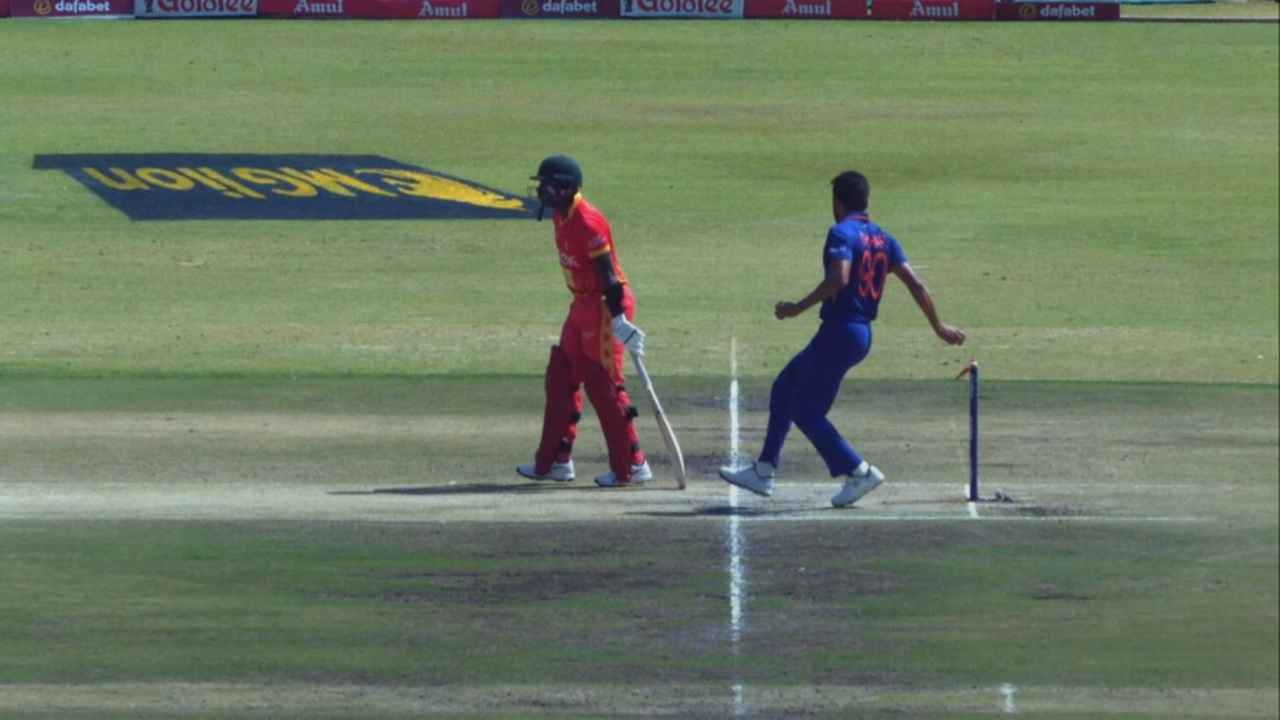 Deepak Chahar shows Spirit of Cricket by not appealing
Chahar, however, didn't appeal and just looked at Kaia and returned back to his bowling marker.
According to the rules, Deepak Chahar was well within his rights to appeal for a run-out and Kaia would have been given out had Chahar and India appealed, but neither did the bowler nor the captain KL Rahul appealed and things continued as normal after that.
You can watch the video here:
Deepak Chahar didn't Appeal on Mankad pic.twitter.com/4ihfnljbMl

— Keshav Bhardwaj (@keshxv1999) August 22, 2022
By not appealing, and just looking at Kaia, it was perhaps the first and only warning from Chahar to Kaia about backing up too far at the non-striker's end.
Kaia, however, couldn't make much use of that reprieve and was dismissed for 6 runs – incidentally by Chahar, lbw to an inswinging delivery. The umpire had given not out on the lbw appeal, but the Indian took the review and turned the decision in their favour.
Man of the Match in the first ODI, Deepak Chahar, however, didn't really have a good game after that as he leaked a total of 75 runs as Sikandar Raza tore into him and other Indian bowlers in the latter part of Zimbabwe's innings.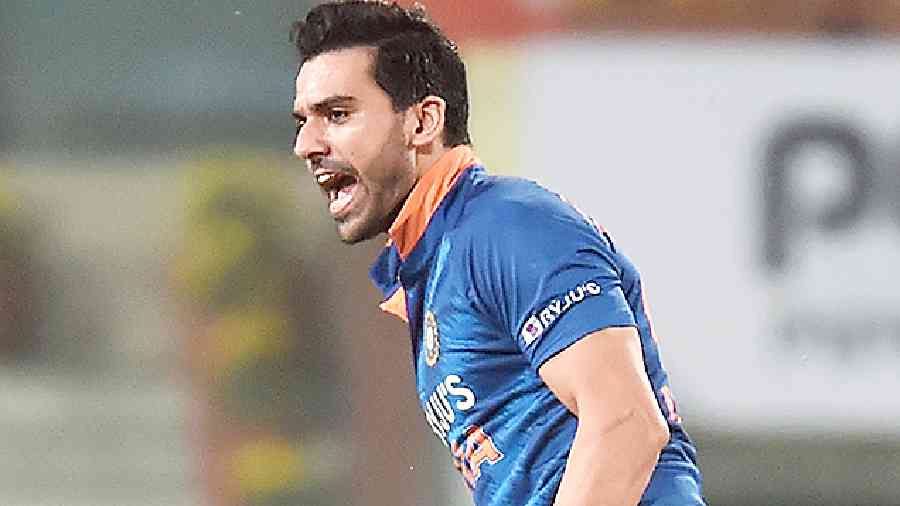 Shubman Gill's century trumps Sikandar Raza's hundred
Two hundreds were scored in the third ODI and both at similar tempo: Shubman Gill – 130 off 97 balls; Sikandar Raza – 115 off 95 balls. However, Raza brought his team close to India's total of 289, but couldn't take past it as the hosts fell only 13 runs short of India's total.
Zimbabwe captain Regis Chakabva took a lot of heart and positive from this game and lauded Sikandar Raza for his giant effort.
"Raza and Brad gave a good fight, but India held their nerves. Huge positives from the bowling. The boys fought hard in the field. We came back strongly from a tough situation. Raza was outstanding once again. We definitely take a lot of positives from today," Chakabva said.