Dennis Freedman aka Dennis Does Cricket is known for his funny tweets in which he specially targets Indian cricketers and trolls them. It started with Virat Kohli when Dennis posted a picture of Virat and other Indian cricketers cleaning the stadium to promote 'Swach Bharat Abhiyan' and captioned it: "Sweepers clean the stadium in readiness for the World XI match."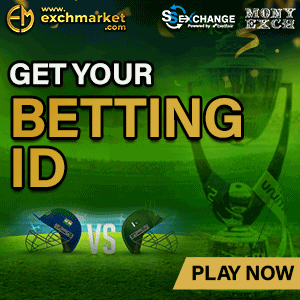 This created a big controversy on social media as Indian cricket got offended and targeted Dennis by flooding his mention with tweets. But, it worked in Dennis' favour because he gained popularity among Pakistan cricket fans which resulted in better promotion of his tour 'Dennis Does Pakistan'.
Dennis never misses out on an opportunity to take sarcastic digs at Indian cricketers and his recent Tweet has yet again triggered a mini nuclear bomb among the cricket fans.
This time on the target of his stale rants is Master Blaster. This time Mr. Freedman used a picture of Maria Sharapova with Jack Ma to insult Sachin Tendulkar and its time that Indian fans teach him a lesson for his stupid adventures
Dennis posted a picture in which Maria Sharapova is posing with Jack Ma and captioned it: "It was a pleasure to finally meet Sachin Tendulkar" Maria Sharapova.
Maria Sharapova once said that she doesn't know who Sachin Tendulkar is. This didn't go down too well with Indian cricket and they trolled her social media. Referring to that statement, Dennis Freedman posted this picture and it went viral. At the time of writing this post, Freedman's tweet had 1800 retweets and 3500 likes.
https://twitter.com/denniscricket_/status/929145702634070016
This made Indian cricket fans angry and this is how the reacted:
https://twitter.com/ukistoxic/status/929385496999890944
https://twitter.com/pokershash/status/929325843364560897
https://twitter.com/SyedIrfan11096/status/929384690619944961
Height doesn't matter if you are Greatest because of your achievements.So be in your limits

— Prasad Suroshe (@PrasadsCR7) November 11, 2017
Beta ab teri khair nahi. Ab indians tera twitter acc block karwa k chhodenge

— Bachcha Yadav | बच्चा यादव (@BachchaYADAV_) November 12, 2017
— Ritik (@RitikRai619) November 12, 2017
Shows your knowledge!! Or maybe you need ur weed… u guys can't function without that

— Dr LisA S ?? (Modi Bhakt) (@LisSaxena) November 11, 2017
Ab Indians isko Patanjali products khila khila k marenge .

— Vinay Kumar Dokania (@VinayDokania) November 12, 2017
https://twitter.com/naveenkailkhuri/status/929768128657182720
Dear Dennis, you are high on weed ??? send the stuff you are smoking..

— Prakash ? (@godlessguy) November 11, 2017
https://twitter.com/Rish_Krish/status/929316809089548288