Virat Kohli and Rohit Sharma stand tall, not only for their exceptional on-field prowess but also for their staggering net worth. We unravel the distinct nuances of their net worth, providing you with a comprehensive understanding of the financial league they inhabit.
Rohit Sharma Net Worth 2023:
Rohit Sharma, the captain of Team India, basks in the glow of financial success, boasting a net worth hovering around Rs 215 crore. Positioned in the 'Grade A Plus' category under the BCCI contract, Sharma commands an annual salary of Rs 7 crore. This lucrative contract, however, is just the tip of the iceberg.
Rohit Sharma, a stalwart in all formats, receives substantial match fees. His ODI endeavors fetch him Rs 3 lakh, Test appearances bring Rs 5 lakh, and T20 showdowns yield Rs 1.5 lakh. Beyond the national team, Sharma amasses a significant sum from his IPL franchise, the Mumbai Indians, pocketing a princely sum of Rs 16 crore per season.
Sharma's financial empire extends beyond the cricketing arena. A shrewd investor, he has stakes in real estate, exemplified by his opulent abode—a 4 BHK apartment in Worli, Mumbai, valued at approximately Rs 30 crore. The captain also diversifies his portfolio through brand endorsements, adding another dimension to his fiscal footprint.
Luxury is a constant companion for Rohit Sharma, as evident in his impressive collection of wheels. From the sophistication of Mercedes Benz to the sporty allure of the Lamborghini Urus, his garage reads like a catalogue of automotive excellence. Not to be outdone, a Suzuki Hayabusa bike completes this fleet of opulence.
Virat Kohli Net Worth 2023: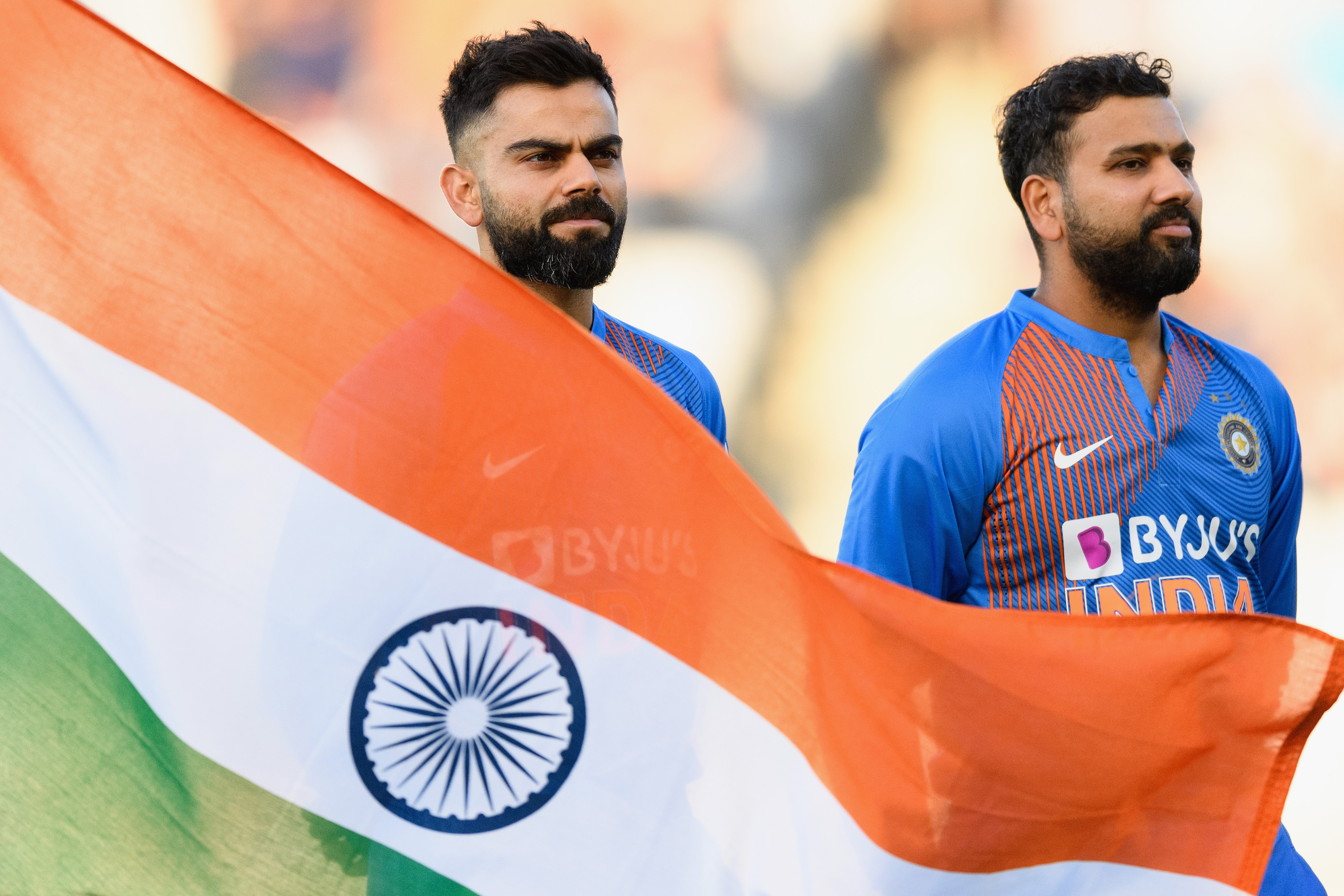 Virat Kohli, a name synonymous with cricketing excellence, mirrors his on-field dominance in the financial arena. Boasting a staggering net worth of nearly Rs 1050 crore, Kohli outshines his contemporaries. Like Sharma, he too holds the prestigious 'Grade A Plus' designation under the BCCI contract, ensuring an annual stipend of Rs 7 crore.
In the chessboard of match fees, Virat Kohli matches Rohit Sharma move for move. Whether it's the hustle of an ODI, the strategic play of a Test match, or the fireworks of a T20, Kohli's wallet echoes the rhythm of Sharma's, validating their parallel financial trajectories.
The IPL, a financial juggernaut in itself, sees Kohli donning the Royal Challengers Bangalore jersey. While the team loyalty is unwavering, the paycheck sees a marginal dip compared to Sharma, with RCB disbursing Rs 15 crore per season. Nevertheless, Kohli's financial prowess extends far beyond the cricketing pitch.
Virat Kohli's endorsement game is nothing short of stellar. He is the face of a staggering 18 brands, creating a diversified revenue stream. His appeal extends beyond the cricketing community, making him a sought-after brand ambassador.
Kohli's garage is a proof of his penchant for luxury. Mercedes, Audi, BMW, and Volkswagen cars line up, reflecting not just his love for speed but also his astute investment in status-symbolizing wheels.
Virat Kohli emerges as the undisputed champion, with a net worth nearly 5 times that of Rohit Sharma. While both navigate the 'Grade A Plus' echelon, it's Kohli's expansive brand empire and a colossal property portfolio that elevate him to a higher pedestal.