Former India captain Virat Kohli and the current India captain Rohit Sharma embraced themselves in a brief, but very emotional and profound light hug in the dressing room after India defeated New Zealand in the World Cup 2023 semi-final at the Wankhede.
Four years ago, at the same stage, in the 2019 World Cup semi-final, India, under the captaincy of Virat Kohli, had succumbed to a heart-breaking loss to Kane Williamson's side.
The "45 minutes of bad cricket" line of Kohli after the loss became famous and haunted the fans for four years, until Rohit Sharma smoked Boult, Southee, and Santner in his thrilling knock of 47 runs in 29 balls, before Virat Kohli recorded his 50th ODI century, Shreyas Iyer hit his second World Cup ton, and Mohammed Shami picked 7 wickets, a record for an Indian bowler, and all took India to a 70-run bumper win.
The BCCI shared the video of the celebrations in the Indian dressing room after India's win over New Zealand at the Wankhede. In the video, Sharma and Virat Kohli shared a hug for only a couple of seconds, but it felt very emotional.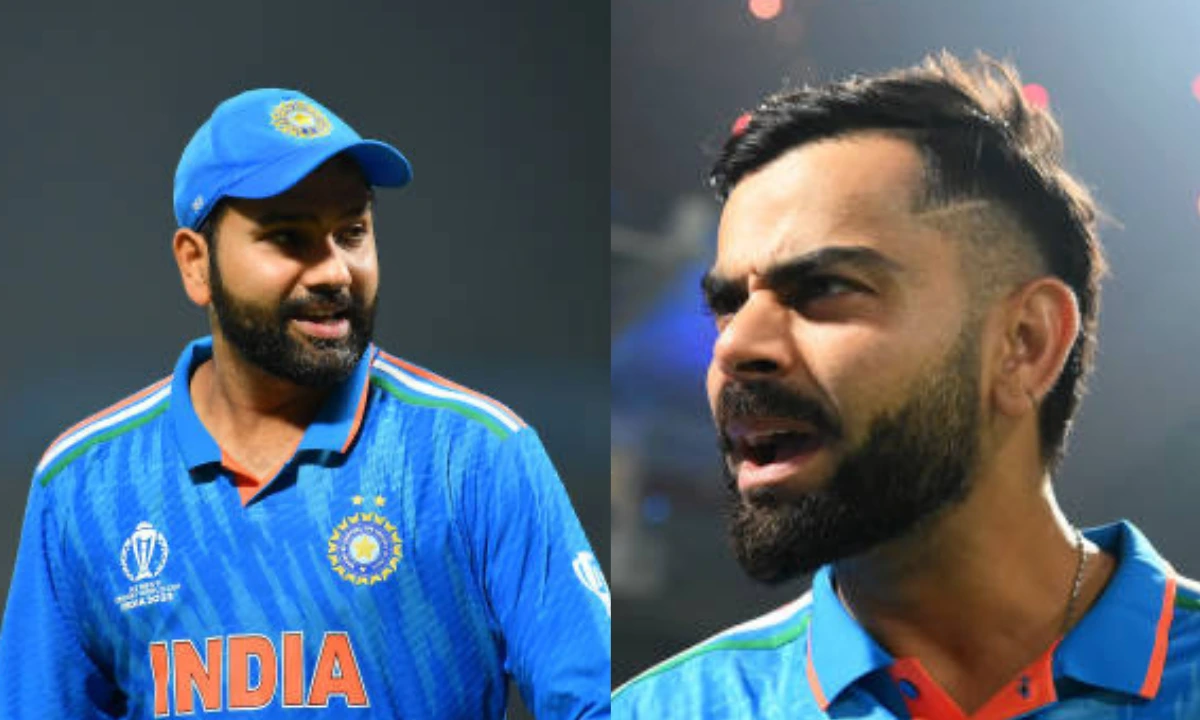 Both the senior players, Rohit Sharma and Virat Kohli, both almost certainly playing in their last ODI World Cup, might have recalled some painful memories from that 2019 semi-final, but this time turned them into happy and joyful memories. Sharma tapped a couple of times on Kohli's chest before quietly walked off.
Watch: Rohit Sharma and Virat Kohli embrace in an emotional hug
View this post on Instagram
The environment in the current Indian dressing room seems jovial, happy, and with every player coordinating with each other. It's far from what it seemed a couple of years ago where rumors of rift between multiple players, including between Kohli and Rohit, and leaks from "sources" were a regular news.
On the team environment, Rohit Sharma had said earlier, "We have to create the environment that is needed for the team and that is mandatory. And this cannot be done by one or two boys. It is important for all the boys to come together, including the support staff."