There is no doubt that the Indian Premier League (IPL) is the biggest, richest and most watched cricket league in the world.
To its comparison, the others – Australia's Big Bash League, Pakistan's Pakistan Super League, England's T20 Blast and The Hundred, New Zealand's Super Smash and West Indies' Caribbean Premier League – are much behind in terms of the cash influx and the stardom on the field. For most of the countries around the world had to free up their calendar to allow their star players to participate in the IPL, which offers them huge paydays.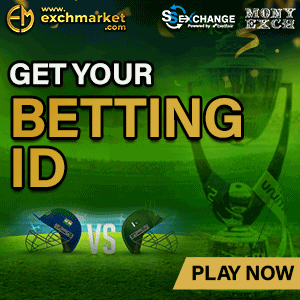 But, what many fans often wonder is how much of a difference do top players in the IPL and BBL make.
The champions of the Big Bash League 2020/21 season received AUD 450,000. That is roughly translated to Rs 2.45 crore. The magnitude of the IPL can be reflected in the fact that Pat Cummins last year was bought by KKR at a price over six times than prize money that a Big Bash League team!
In 2019, Mumbai Indians pocketed a massive sum of INR 20 crore for winning the title. However, the title winners of 2020 and 2021 – MI and CSK – got about half of the previous amount because of the cuts owing to the pandemic. The winning amount rocketed to 20 crore again in IPL 2022 which was won by Gujarat Titans.
How much do BBL stars make compared to IPL?
In June earlier this year, the BBL overseas draft took place. Players will be put into four categories: Platinum ($AUD340,000), Gold, Silver, and Bronze; Gold players will earn approximately $AUD260,000, Silver $AUD175,000 and Bronze $AUD100,000.
For example, Afghanistan leg-spinner Rashid Khan has been placed in the Platinum category that will fetch him around 2 crore. In the IPL, Rashid was picked for a whopping 15 crore by Gujarat Titans.
Australian internationals like David Warner and Pat Cummins, who are expected to play the BBL this season, will also fetch about 50 lakh more than Rashid; which is still a lot less than their IPL salaries: at the IPL 2022 mega-auction, Warner was bought for 6.25 crore by Delhi Capitals and KKR snapped Pat Cummins for 7.25 crore.
Australia all-rounder Marcus Stoinis' reported BBL salary from last season was $AUD227,900 which is less than 1.5 crore; Stonis was picked up by Lucknow Super Giants for 9.2 crore!
LSG also roped in pacer Andrew Tye as Mark Wood's replacement for his base price of 1 crore. Tye is one of those rare players whose BBL salary, 1.4 crore, is more than his IPL contract worth.
Former Aussie opener Chris Lynn gets 1.14 crore in the BBL, and while he didn't get picked in the IPL auction, his salary previously at Mumbai Indians was 2 crore and before that at KKR was 9.6 crore.
So clearly, cricketers enjoy better – much better – financial benefits in the IPL than they do in BBL or in any other league.