Veteran Indian keeper-batter Dinesh Karthik has picked his best performers for the Indian cricket team in all three formats for 2022. DK chose Virat Kohli's innings against Pakistan in the ICC Men's T20 World Cup as the standout innings of 2022. He also named Rishabh Pant as India's best Test player.
Virat Kohli had a great 2022 as he returned back to his form. The star batter was going through a rough patch in his career before Asia Cup 2022 and was struggling to score runs. However, Virat made a solid return to form and emerged as India's leading run-scorer in the T20 World Cup in Australia, scoring 296 runs at an average of 98.67 in six innings. During the World Cup 2022, the 34-year-old played a brilliant knock of unbeaten 82 runs against Pakistan during the Super 12 round. His crucial knock helped India secure a four-wicket victory in a last-ball thriller.
Speaking to Cricbuzz, Dinesh Karthik picked Virat Kohli's performance against Pakistan as the standout innings of the year. He also named Suryakumar Yadav as India's best T20I performer for the year 2022. He said:
"There have been quite a few good performances. But the standout innings by a distance has to Virat Kohli's knock against Pakistan. Having said that, if I have to pick the best batter for each format for the year, it has to be Suryakumar Yadav in T20Is, by a country mile the best in India and arguably the best in the world,"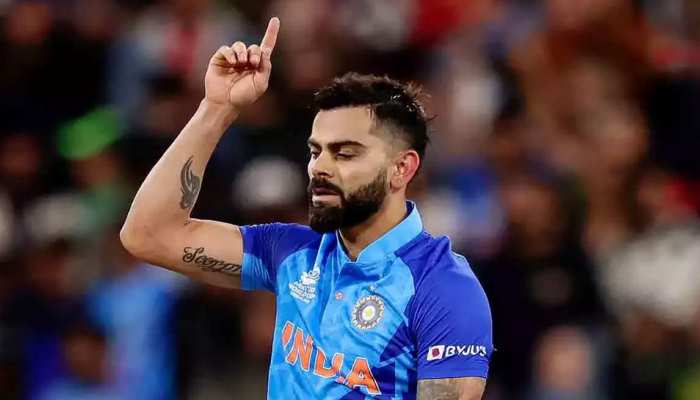 Dinesh Karthik also named Rishabh Pant India's best batsman in red-ball cricket, while he named Shreyas Iyer as the most consistent batsman in ODI cricket in 2022. India's middle-order batter Shreyas Iyer smashed the most runs for team India in the year 2022 in the ODI format of the game. Iyer scored 724 runs in 17 matches, including 1 hundred and 6 fifties. His average was 55.69.
Talking about Rishabh Pant, he participated in 7 games and amassed 680 runs at an astounding average of 61.81, along with four fifty-pluses and two centuries. Pant is also the highest run scorer for India in the format.
Dinesh Karthik added: "When it comes to Test cricket, Rishabh Pant has been phenomenal this year, consistent under pressure and doing so well. He is closely followed by Shreyas but that's about it. In the ODI format as well, Shreyas Iyer has done wonderfully well for India last year and made himself a household name that India can back for this World Cup,"
Further, Dinesh Karthik expressed his disappointment with India's ODI performance in 2022, saying that it was an "ordinary year" for the Men in Blue. He said:
"ODI cricket, to be fair to India, I don't think we've played a strong team till now because the focus has been on T20 cricket. But again, it's been a very ordinary year. We've lost to New Zealand, Bangladesh, Australia, and we just scrapped past England. I'm not counting teams like Sri Lanka and West Indies, because these are teams that we have a mental edge over them."