Dwayne Bravo aka DJ Bravo is one of the most popular T20 cricketers in the world. He travels around the world to play T20 cricket and entertains the crowd with his cricketing skills and lots of dance and music, too.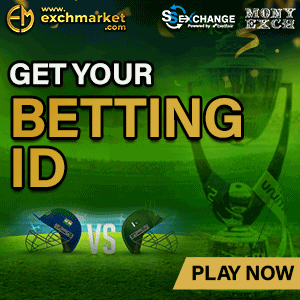 Presently, he is playing in the Indian Premier League for Chennai Super Kings (CSK) but he has also signed up to play for Middlesex in the upcoming Vitality Blast – England's domestic T20 competition.
Angus Fraser, Middlesex Cricket's Managing Director of Cricket, said the Dwayne Bravo is one of the most exciting and best T20 cricketers in the world.
"Dwayne is one of the most exciting and best T20 players in the world. He can win games of cricket with bat or ball."
Mr. Fraser also added that Dwayne Bravo will be available just for 6 matches because the fixtures of England's T20 league class clashes with Caribbean Premier League (CPL) in which he plays for Trinidad and Tobago.
"He may only be available for six games, but I expect him to have an impact in a number of these matches. I'm sure he is a player the huge Lord's crowds will enjoy watching."
Bravo, who is one of the most demanded T20 cricketers in the world, is a very useful cricketer as he can contribute with bat and ball equally. He is a very effective T20 bowler who can bowl at any stage of the innings. DJ is also a very aggressive batsman and he can change the match in a matter of few deliveries with his batting, too.
After being picked by Middlesex for 6 games, Dwayne Bravo said that Lord's is a place that always excites him and he is looking forward to joining Daniell Vettori's squad.
"I've been fortunate enough throughout my career to have played all round the world and Lord's in London is a place that really excites me. I have no hesitation committing to Middlesex for 6 games of the Vitality Blast and am looking forward to joining Dan Vettori's squad at the start of July," said Dwayne Bravo.